A little while ago, my mom gave me a Bendi Doll hoping I could do something cool with it. A couple days ago, I sat down with some scrap fabric and a sewing needle and got to work. After nine hours of meticulous hand-sewing (because I'm apparently just DYING to have carpal tunnel syndrome, lol) this is what I came up with.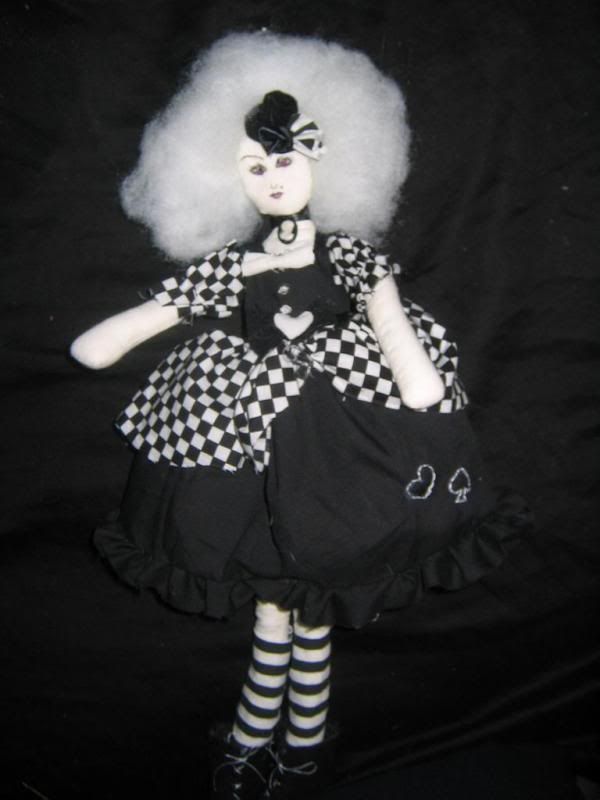 Closeup of her face:



Closeup of her shoes (haha, camera strap in the photo):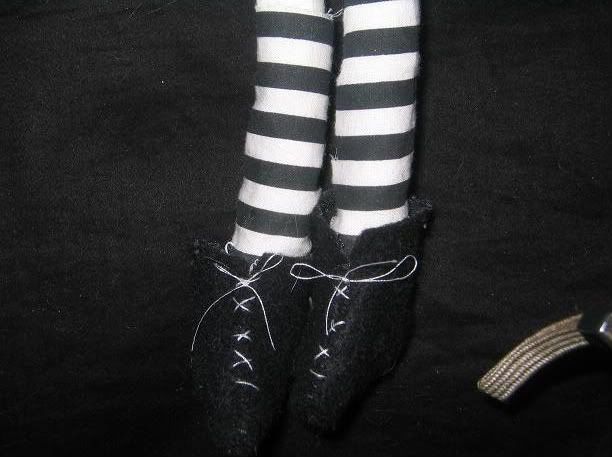 Her hair is made from stuffing from an old pillow my little sister tore up and her cameo is from an earring I lost the mate to ages ago (I SO glad I didn't throw it away!). I've repainted and done some minor alterations to dolls before, but this is the first time I've ever really done anything like this, so I hope you like it!

And as a bonus, heres a picture I drew of her afterwards (sorry it looks so terrible, I don't have a scanner anymore, so its a crappy digital camera picture):



Sorry I haven't posted any other art in a while, I have TONS of stuff to share once I get access to a scanner again! For now, go visit my DeviantART.

Also, I

lolified

my doll and if that hair isn't

big

, than I don't know what is! This post fits both themes! I'm totes relevant, you gais!!!