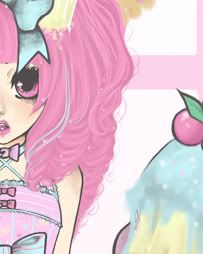 deviantart



Birthday drawing for the beautiful
autumn_x0 who recently turned 19! This image is one of a couple of firsts for me; I scanned a sketch rather than doing it entirely in photoshop (which is why her face looks nicer, imo!), and I'm going to print onto a canvas board and actually deco it! I'll post some pictures of the deco'd finished piece when it's done : )

Also, I figured a cupcake that large deserved to be part of the "Go Big or Go Home" theme ... haha.

thanks for looking everyone!