I hope this post is not really "off" just because it's missing the usual OTT sweet accents. I think I was a lolita in my heart long long time before I started to dress like this. I'm living in my apartment for about three years now, and I tried to make it as feminine and classical as possible - but I'm not living here alone, and I don't want to force my boyfriend into a pink marshmallow nightmare :)



Wellcome to my home! Come and have a look :)






The view from my apartment's door. This is a small flat in a building estate of 16 homes. It was built in 1981, a year before I was born. I tried to put here some flowers to make it more friendly.






This is the hall. I really don't like closing the doors because there is no air circulating, so I've put on noren curtains on the study (left) and the bedroom (right).






These copper items are both about 100 years old, or maybe more. The lamp was found in Buda Castle by my grandfather when he worked there after WW2.






The bedroom. This is an antique piano made for the World Exhibition in Paris in the late 1800's. It's covered with a towel handmade by my great great grandmother in 1914.




The dining room. I really loked this pale pink flower tapestry, so I framed some sketches in pink to match it.
On the top: two sketches from Bela Kadar of her favourite american model Miss Mary Elisabeth, a porcelain bouquet, and an old sketch of an unknown artist (a lady in the 1910's wearing a kimono), and porcelain vases from Hollohaza.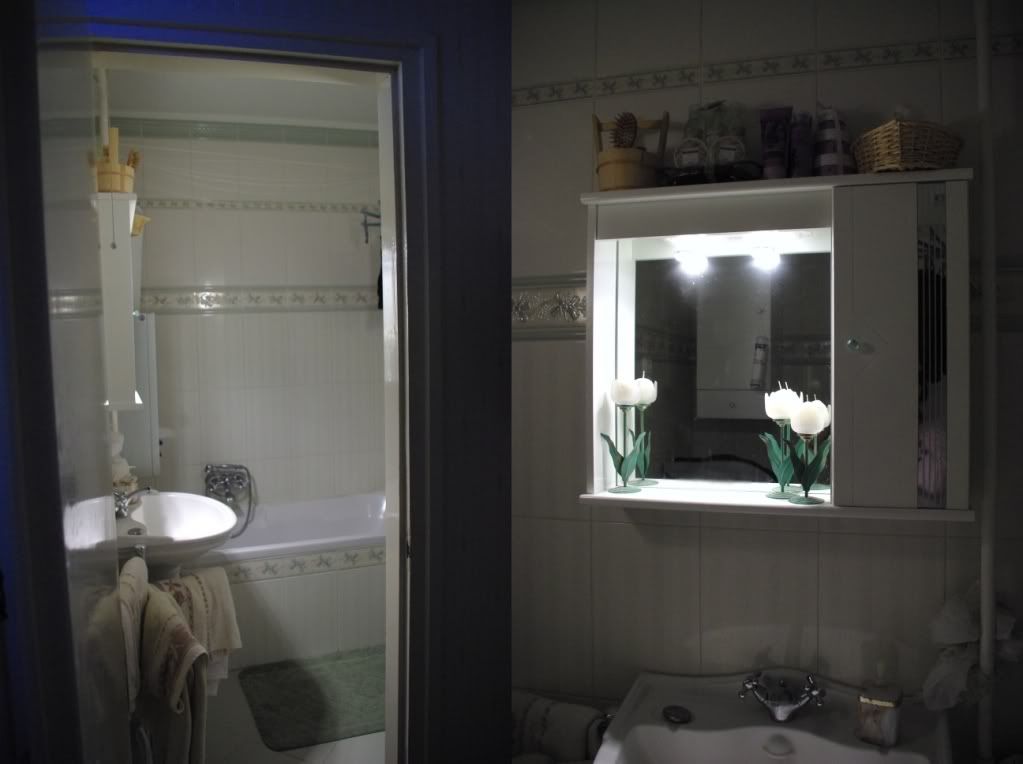 The bathroom - it's pale green and cream, if you can see it on the photo, the tile decorations are small bows. The tulip-shaped candle holders are also from an antique market, as well the classic shaped taps.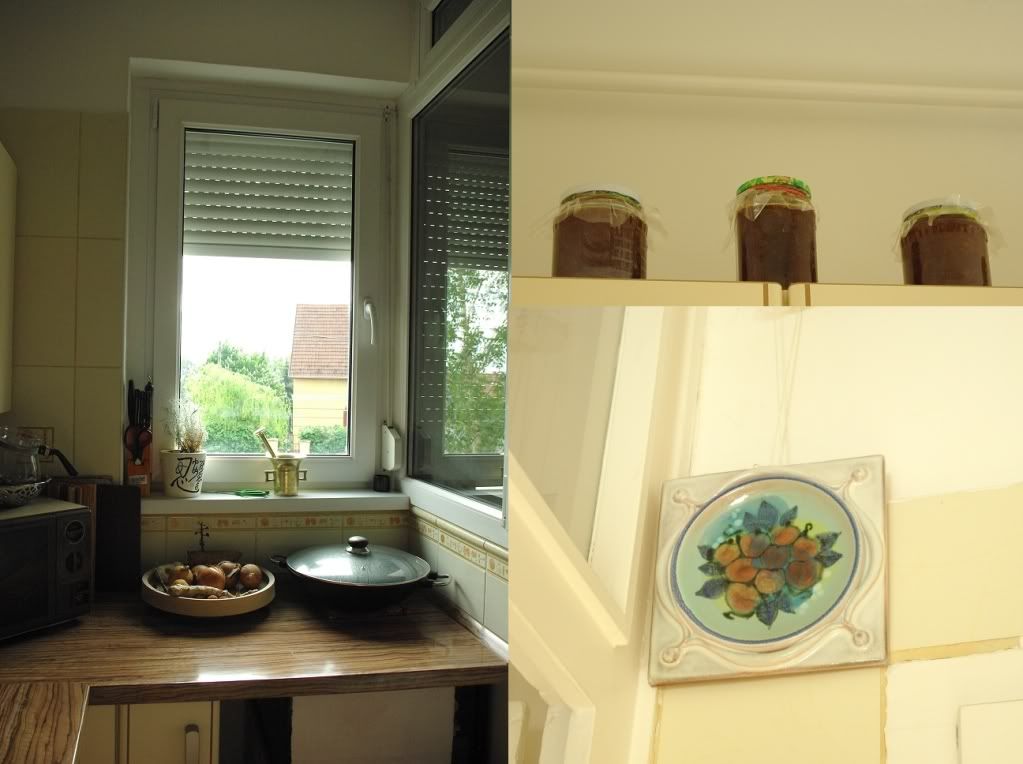 The kitchen: you can see here an antique mortar, some homemade orange jam, and an intresting tile wich doesn't matches the bright yellow colors at all, but I love these charming details :)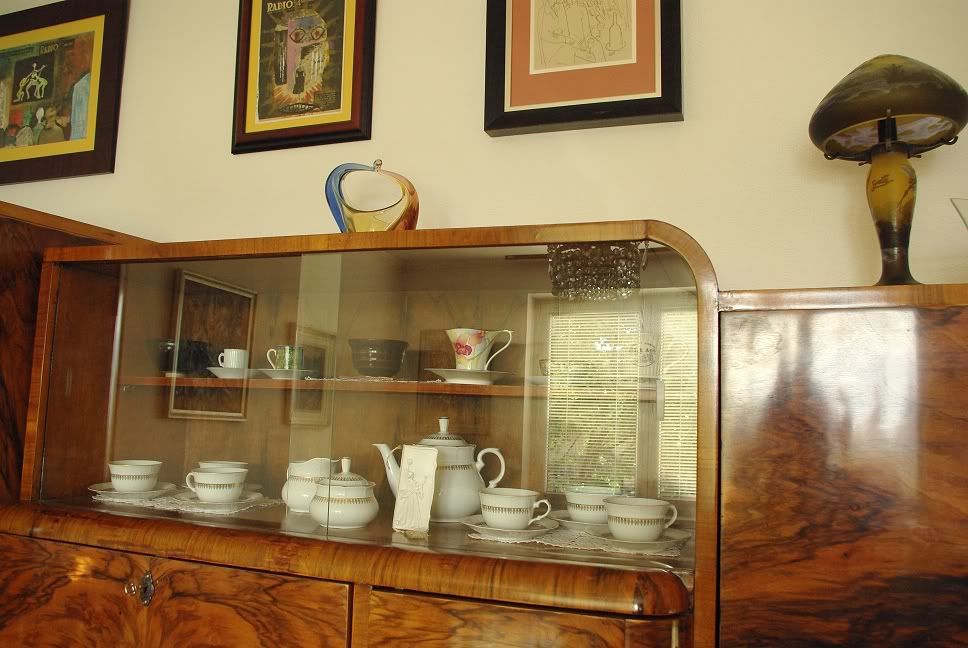 This is an antique cupboard I herited from my grandmother. It's early art deco style made of walnut wood. You can see here my small collection of unique cups, a tea service, and on the top of the cupboard a Lalique-replica lamp as well.





This is my most beloved piece of furniture in my home. I found it on an ebay-like Hungarian auction site for $80, as a wreck. This was an old radio cabinet, originally for a record player, but it was already empty when I got it for renewing. Now it holds my playstation, DVD- and video player, my LP collection and an LP record player. And it turned out to be from the same period and the same kind of walnut as my cupboard!



Thanks for watching!