So, way back when at the beginning of April, I commissioned a skirt from
sugarsugar_dina for a birthday present for a friend of mine (
shirviu ). I became pretty frustrated with LJ messaging pretty quickly, so I asked Christina to add me on Facebook so we could IM fabric choices and whatnot. I promptly realized that Christina was kind of awesome and I wanted to leave pages and pages of feedback for her, so a review on EGL seemed like a pretty good choice d:

At first, we literally spent hours trying to pick out the perfect fabric. Christina was super patient and helpful, linking me toooons of choices and finally we decided on this little beauty here: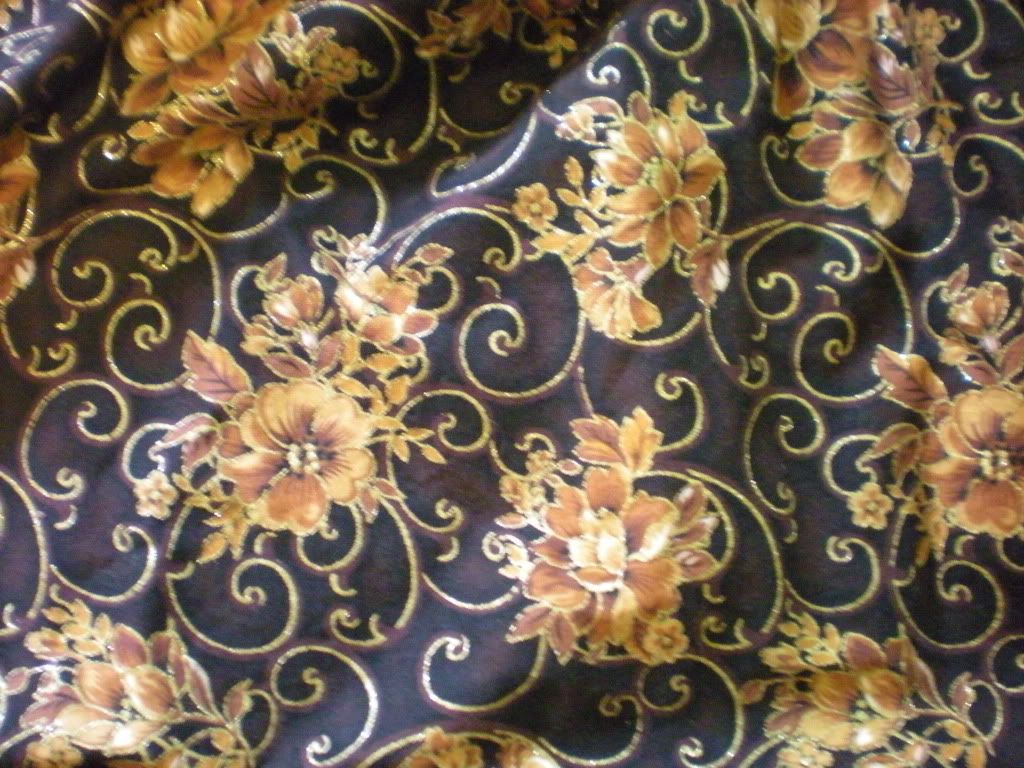 My picture definitely doesn't do this fabric justice. It's the most gorgeous dark brown with gold thread and florals. Totally worth the long hours of fabric browsing xD

So, Christina got to sewing (I asked for a detached underskirt with a ruffle bum and an overskirt) and she was done the underskirt in about 2 days. TWO DAYS. Here's a picture of the super ruffly underskirt:

Front: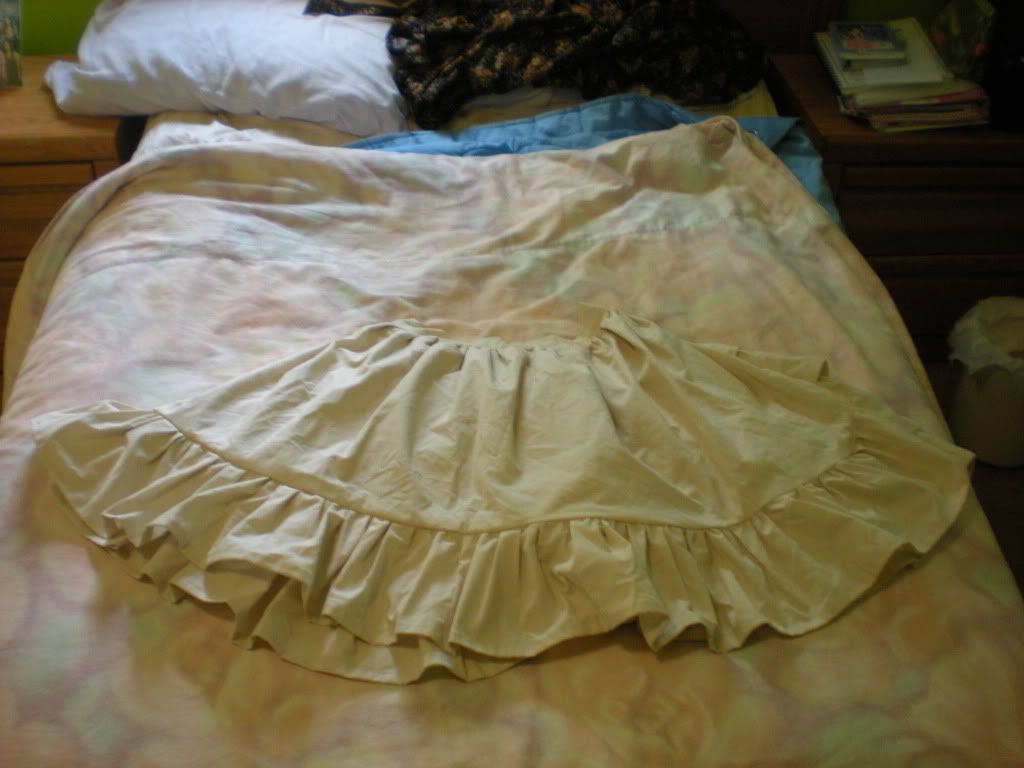 Back:






Half-elastic waist: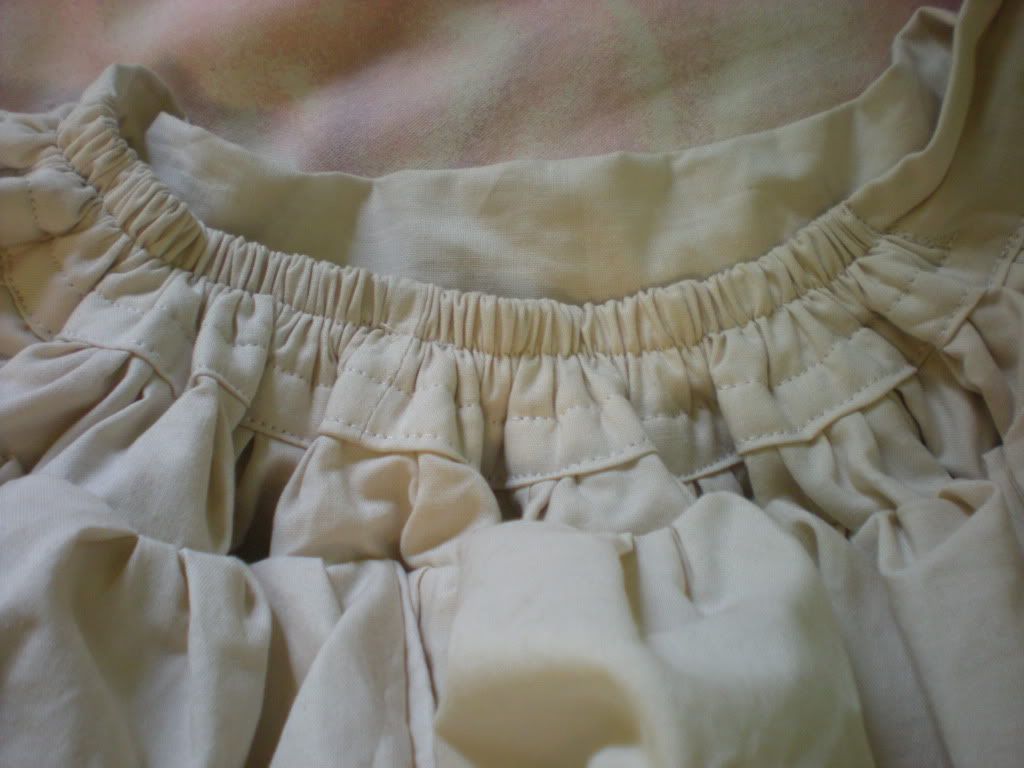 Lining (slash, skirt turned inside out) :





Finishing detail: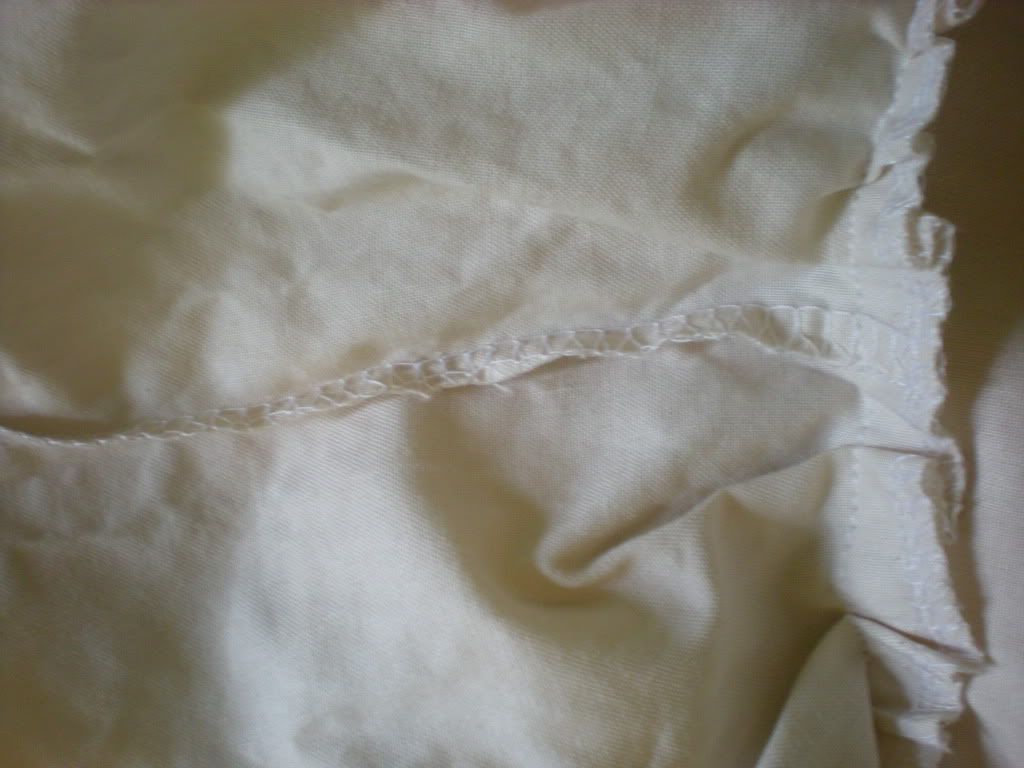 Christina finished everything, so it's completely machine-washable :D Yay~ A few short days later, she was done with the overskirt too. This girl worked fast xD

Overskirt:






Finishing: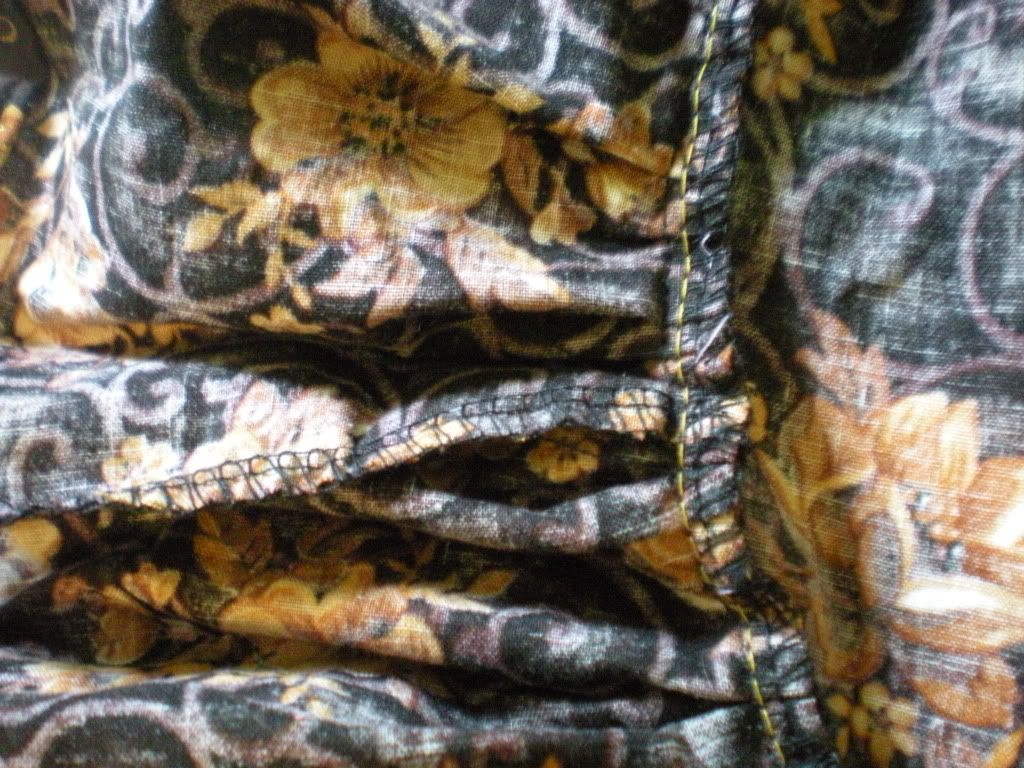 Here are some pictures worn. Please excuse the pajama pants and lack of poof. The petticoats
shirviu and I have are not enough to sustain the heaviness that is this skirt xD

Front: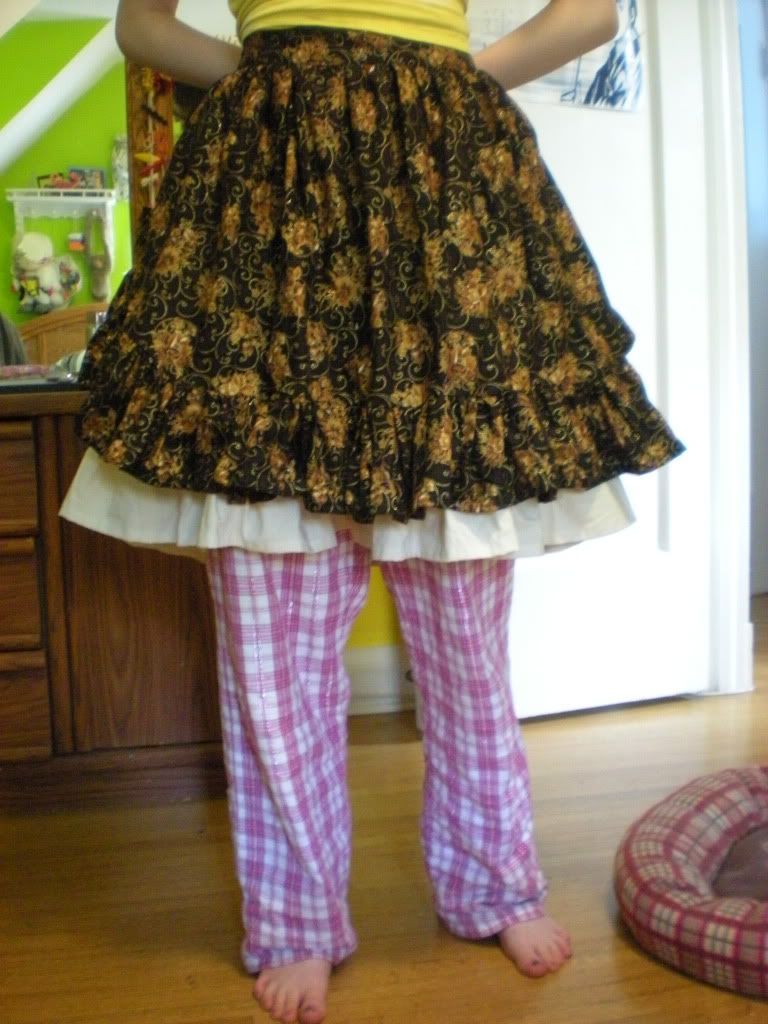 Back: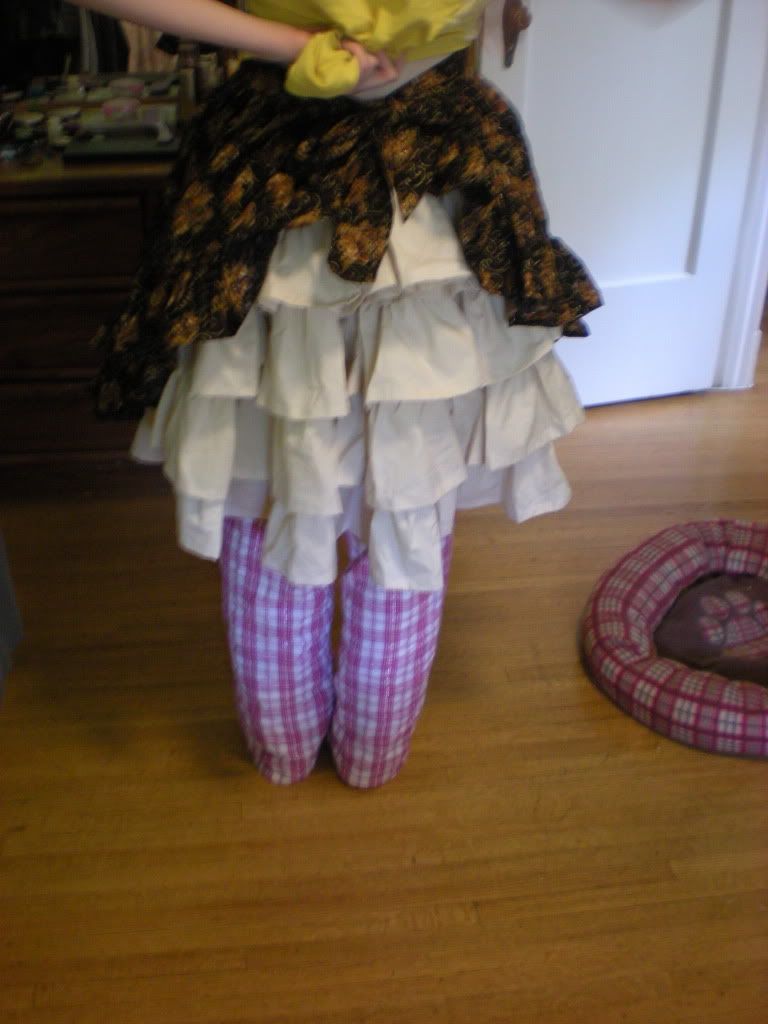 Working with Christina /
sugarsugar_dina was super super fun. She worked really fast and did a fantastic job with the skirt and her fee was about 30% less than some seamstresses I inquired for an estimation. I would definitely recommend her to anyone and I'll hopefully be able to commission something again from her.