After seeing a link to the sale posted on here, I decided to take the plunge and buy a first wig. The seller oriental-art-jewelery doesn't have much in stock for wigs, mostly jewelery items.

Link to the sale:cgi.ebay.com/ws/eBayISAPI.dll

I ordred on April 23rd and the wig arrived today. It was in a small bubble-wrap lined mailing envelope and I was a little worried about the wig at first: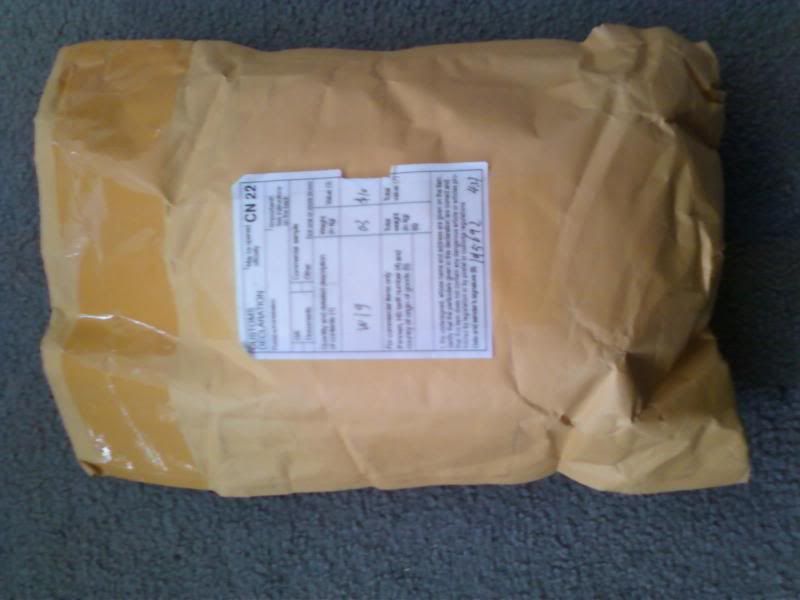 Luckily I saw the wig was very well packed so no damage as far as I can see: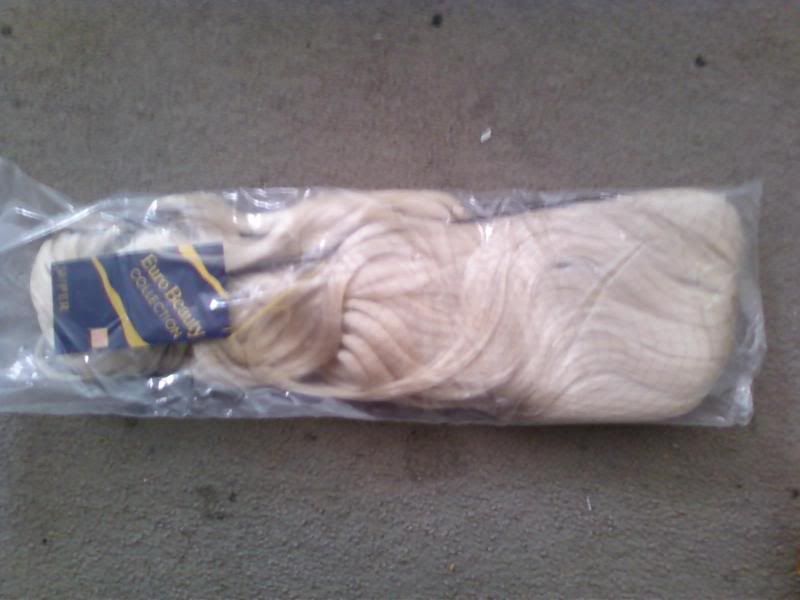 I took the wig out and noticed that the color and curlyness was off from the picture in the sale. But the wig looked to be in decent condition.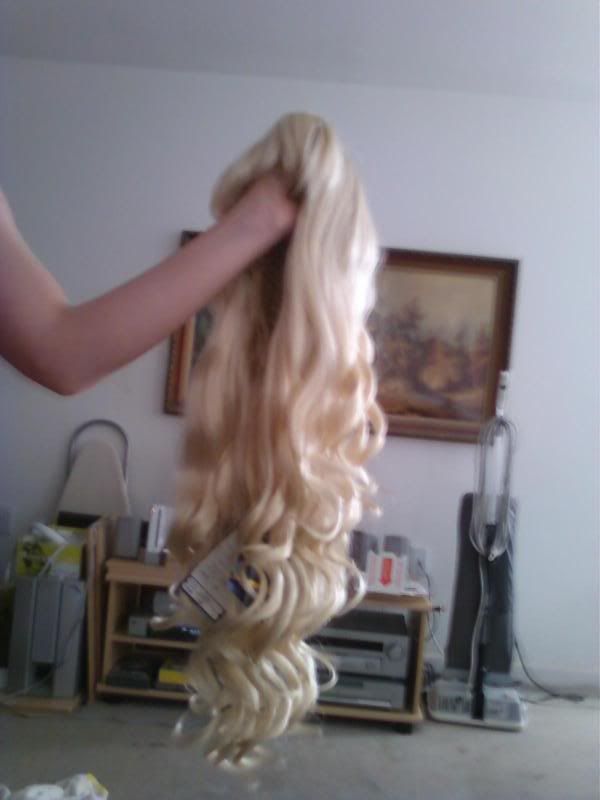 This wig is long! I had to have my mother take the picture so I could get it all in.

Sadly, after I put it on I saw that the color is too light for my skin tone and it is a little shiny (I also need to cut the bangs). I know I can put talcum powder on the wig to take care of the shinyness, but I need some good tips on how to darken it so it looks good on me. (excuse the cami and bit of swimsuit showing, I just got home from work.)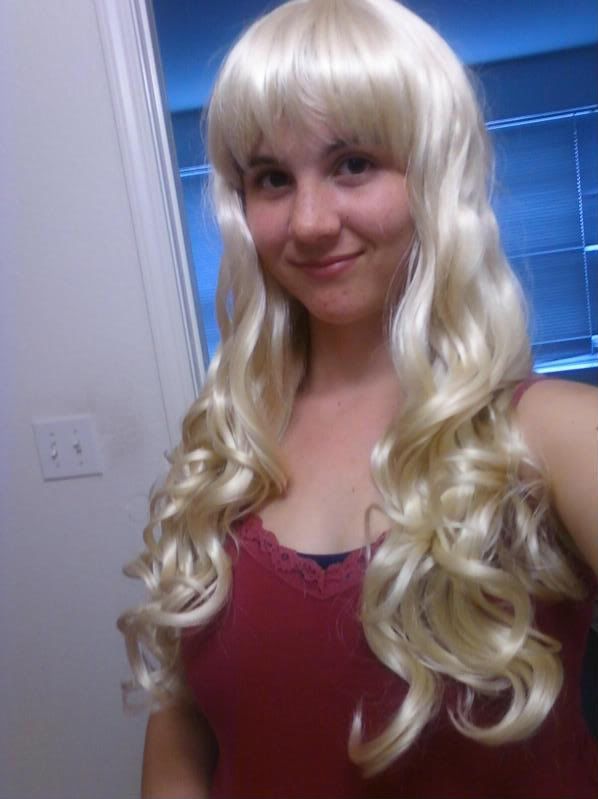 Communication: *5/5
After purchasing I got a message from the seller thanking me for buying but no further personal messages. I was notified by ebay when it was shipped, but no other information came with it. *score edited because of information that this treatment is basically the norm with Ebay*

Packaging: 5/5
This was packed really well and the package was only crumpled a bit in transit. The wig had a hairnet and plastic bag over it to protect it.

Product: 4/5
It's a good product for the price I paid ($23.00 with free shipping). The overall shinyness and differences from the stock picture doesn't affect my review too much (after all it is ebay).

All in all, I would buy from the seller again. I plan to keep the wig, I just need to make a few adjustments to it so it looks good. Any tips are very welcomed! *another edit, I have a friend who wants the wig so I'm going to trade it with her.