I ordered this just after
madohatteru reviewed this seller on April 4th. It arrived today, so the 4 week shipping estimate was pretty bang on. It came from Hong Kong (to New Zealand) so that's a pretty normal time. It's this one, it cost $17.99usd ($25nzd) and shipping was free.




It arrived in a plain paper package. The open end was taped down horizontally so it didn't cover the whole opening and I was a little worried there wasn't enough protecting the insides, but then I opened it up,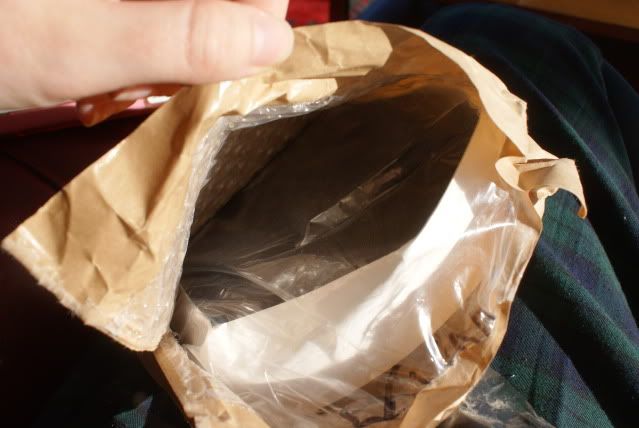 On the inside there's not only bubble wrap but the wig was in its own sealed bag. So I can't imagine it would have gotten damaged unless something really stupid happened to it.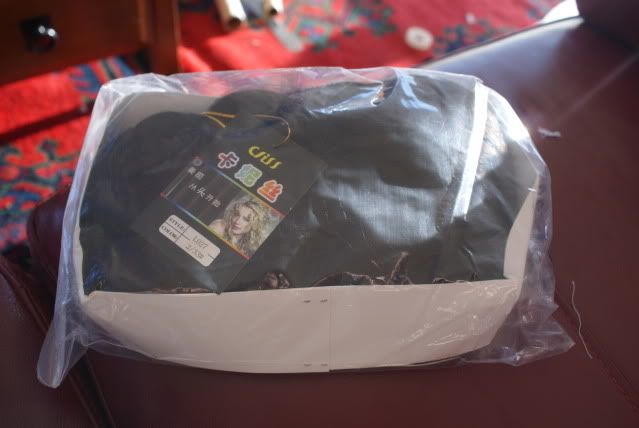 The wig was in a ziplock bag surrounded by cardboard to stop it getting crushed/ tangled.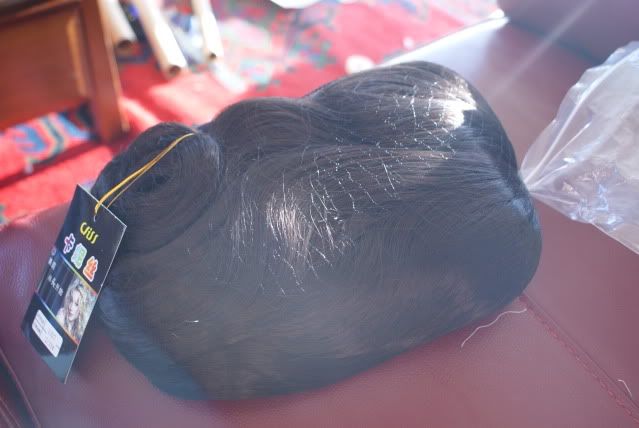 I've never bought a wig before so I'm not quite sure if this net is part of the packaging or if it's meant to be a wig cap, but if it's the later it's pretty crap. The elastic is really really weak and it's all stretched from having the wig in it. But I wasn't expecting a a wig cap so that's fine.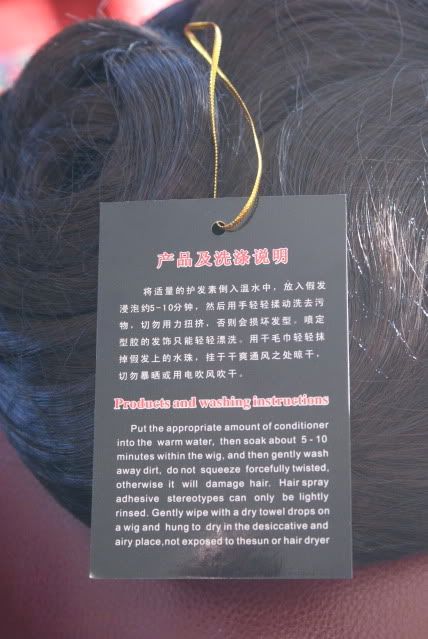 On the back of the tag there's washing instructions that appear to be written by an actual person instead of dragged through Google Translate. Always a plus.




The wig was padded with tissue paper and there's hooks inside for adjusting the size. And a free bobby pin!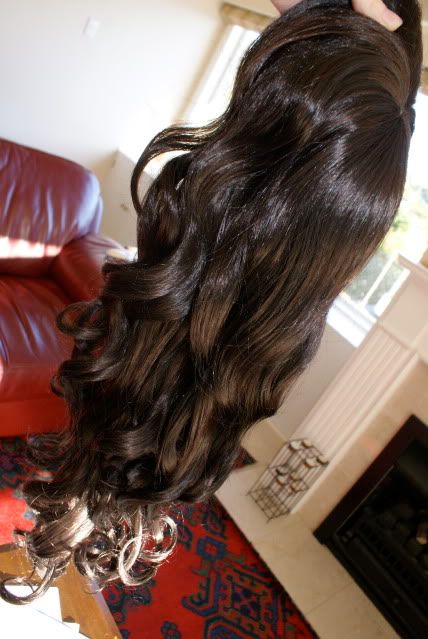 Without flash / with flash. The flash one is truer to color.
There's a bit of a shine, which is understandable, but it's not over the top Halloween costume wig shiny.

The wig was pretty easy to put on (after Googling it since I've never worn a wig before). It's pretty comfortable and after adjusting the straps I don't think it'll fall off easily.

Aaaand here's a lovely Myspace-style picture of it worn (It's a bit messy from me putting it on wrong a couple of times then combing it a bit, my bad).
It's far longer at the back.





Over all I'm really happy with this. I'm don't think it suits my face shape like this so I might cut the bangs, but I'd much rather find that out with a $18 wig and risk it than an expensive one. They do only seem to come in one color per style but seriously, $18. That's even cheaper that Bodyline and shipping is free worldwide. If you're looking for your first wig and don't want to risk dropping a whole lot of money I don't think you'll get much better than this.