Yesterday, I followed Sarah/
grimy13 and Megan/
emmypenny around my home town taking photos.




I gave them a general direction to walk, showed them some cool venues, and left the rest to them. Sometimes, I directed their movements, but it was pretty rare. I'm still not sure how to be a good director, and right now, I'm just focusing on what I do with what they do.

I'm trying to improve my photography, so any critique you have to offer is A-Okay with me, regardless of whether the image looks like a casual snap, or a carefully composed and intentional shot.

I hope you enjoy the photos!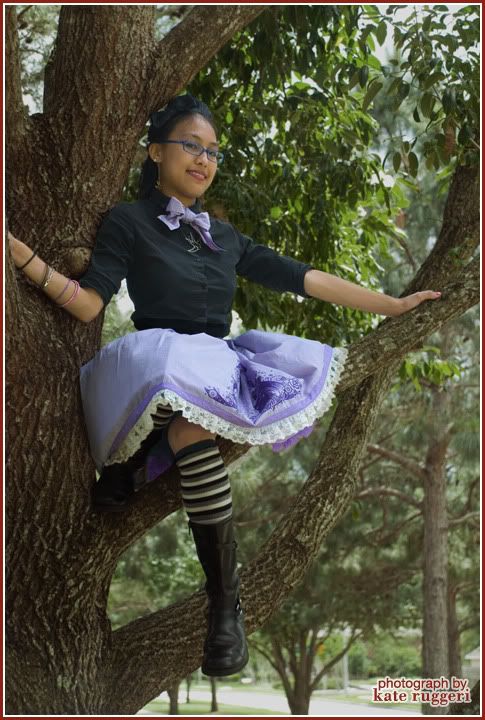 For the first few photos, I had Megan and Sarah climb a tree!
Most of them didn't come out how I liked, due to houses being in the background. So. I kept very few in this post.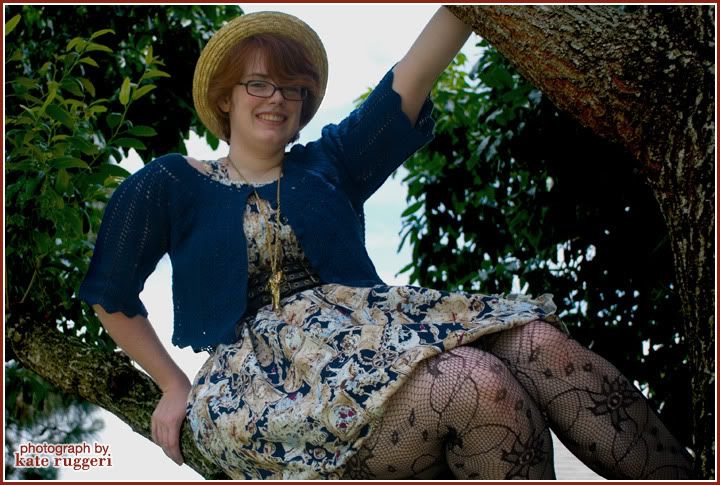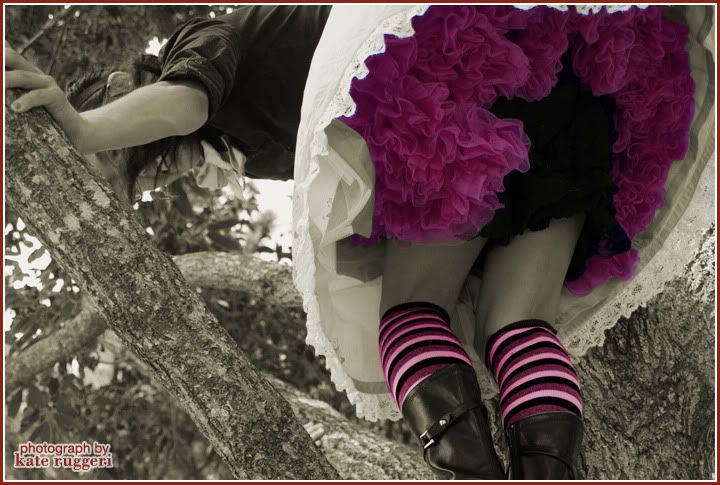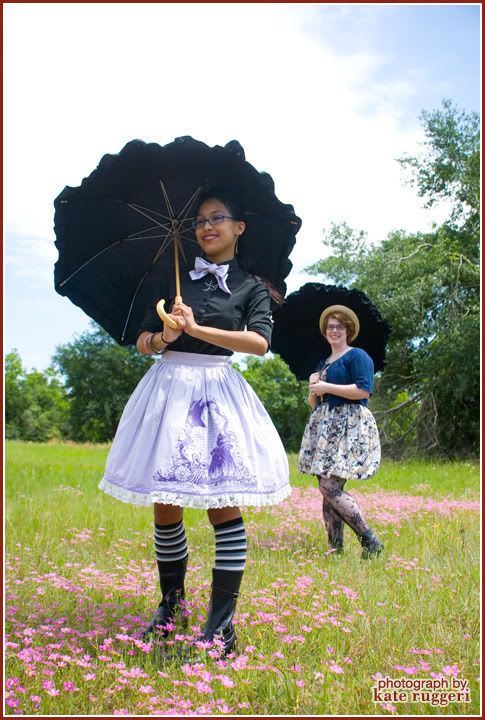 This shot was fun, and I would have loved to shoot in the other direction as well ... but there were houses. D'oh.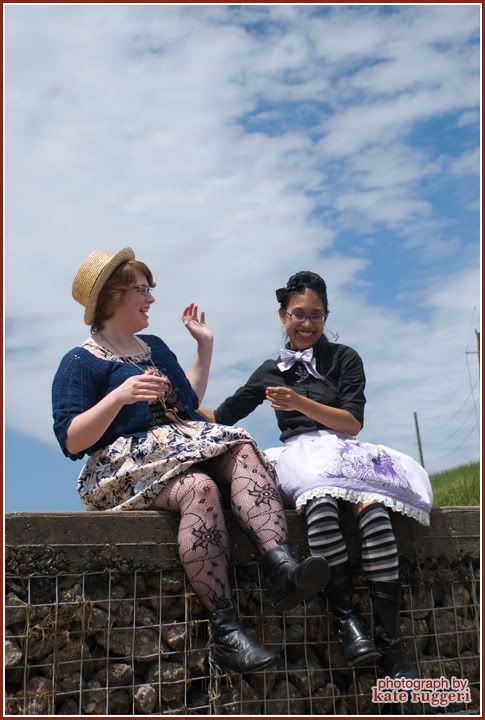 Megan had just jokingly tried to kiss Sarah, after I suggested they move closer together "like they liked one another."





Sarah was very disappointed that we didn't see any alligators (just crawdads, minnows, and baby turtles).
There are signs all over my area warning of snakes and gators in the waterways. I've only had snakes in my back yard, and never seen a gator there personally.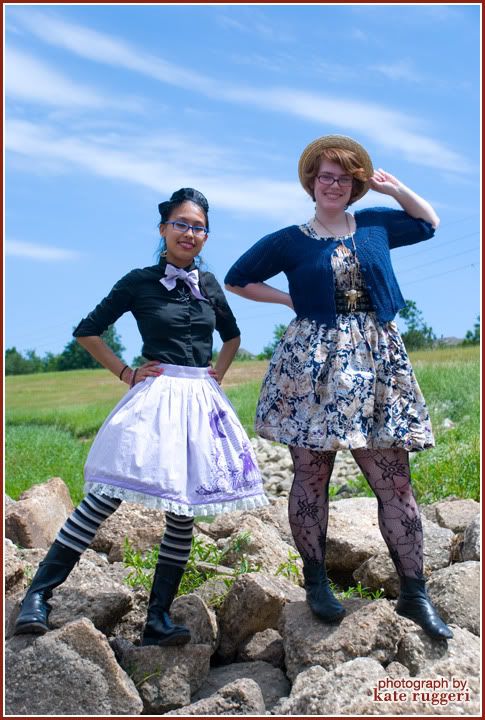 This would be so much nicer without the telephone lines.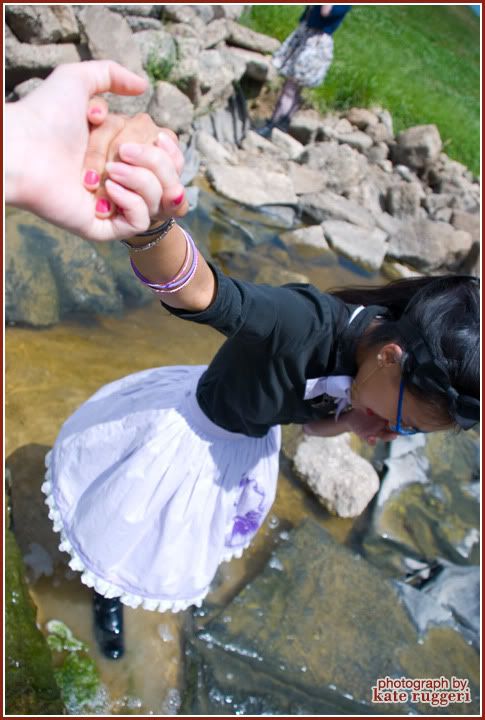 In which Megan discovered that her left boot leaks.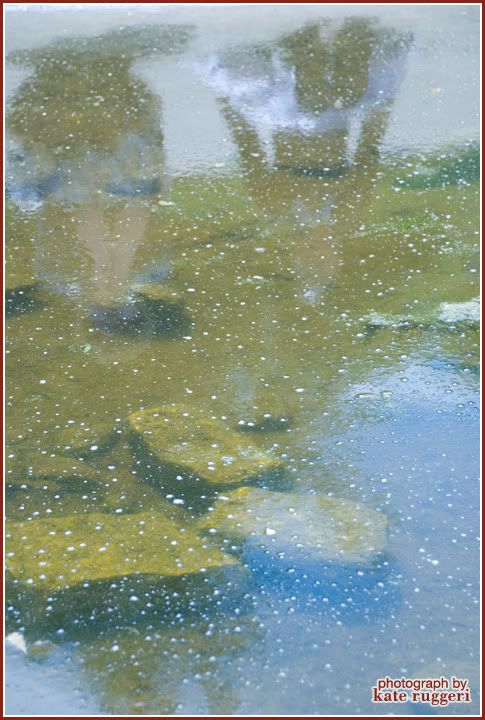 A reflection of lovely ladies in not so lovely pond water.





After the drainage ditch, we found ... a playground. Sarah almost killed herself three times getting up to the top of that ladder.
Her shoes were not meant for climbing.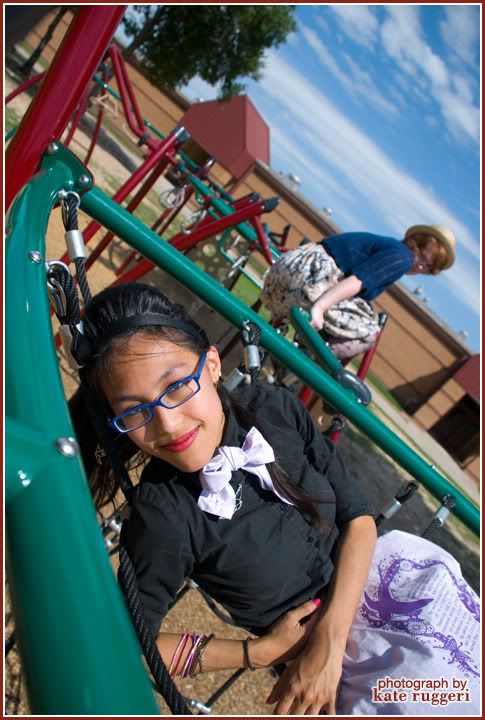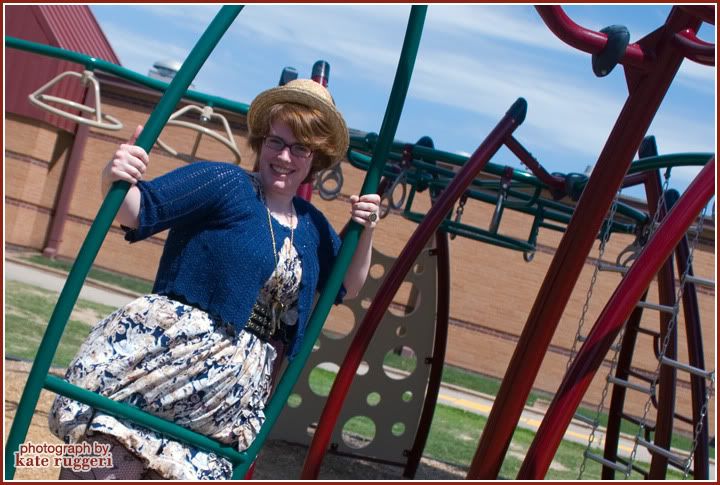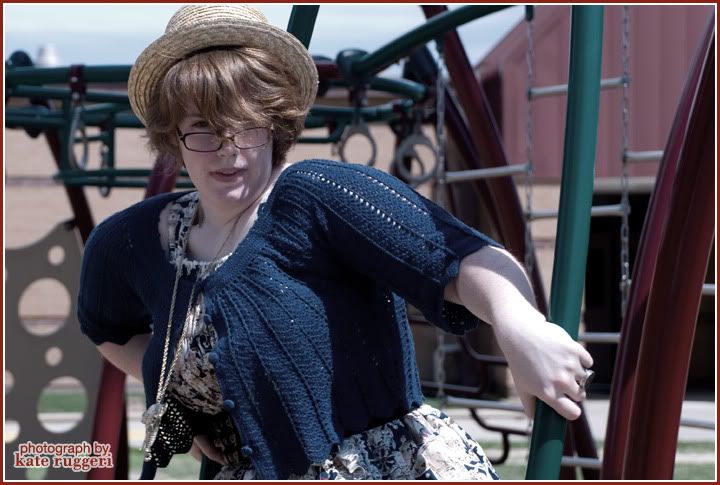 There are a few more in my journal. I hope you enjoyed them. :)