Oh, what an embarrasing post! xD I can't beleive I'm doing this.....anyway, here is my timeline! From 2008 to 2010!

April 2008 - Oh, the ita phase! xD I censored my face 'cause this feels like I'm posting potential blackmail, hahaha xD I wore this to an anime convention. Oh, Cosmates, you......



May 2008 - I can't beleive I wore this to a meet-up! Oh, I want to go crawl in a hole! I got this from a convention dealer >.> I want these photos BURNED.


~ I didn't do anything for a few months here; I think this is when I realized that I was "doing lolita wrong"

December 2008 - a little better, but still not getting lolita exactly right!



December 2008



February 2009 - this JSK looked so unflattering on me! D; Argh, pink isn't my thing!



~ year-long gap when i didn't wear lolita at all

February 2010 - first brand items! And finally getting lolita right!



March 2010 - I really liked this outfit, but thought it was too fancy for me (and short!)



April 2010



April 2010 - now that I look back on this, I don't think my outfit was co-ordinated too well (most recent)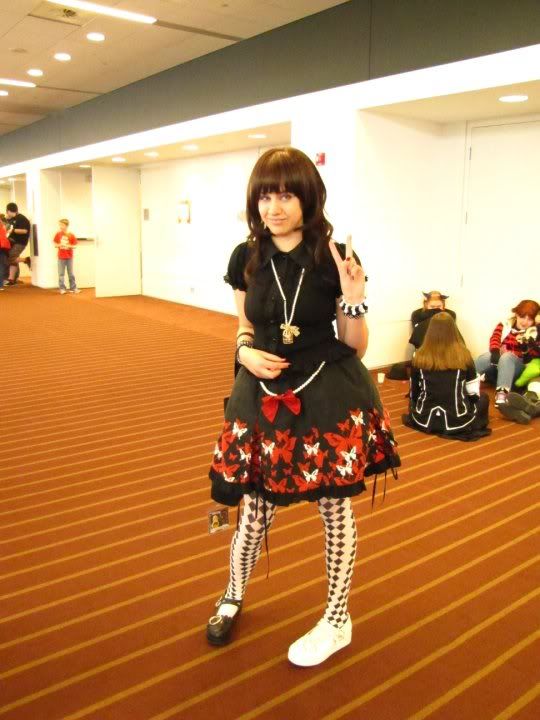 Pretty much all I've done is learned the rules of lolita, I still haven't gotten my style right! I keep going from sweet to gothic, sweet, classic, gothic, dark sweet, I need to choose a style! Currently I like darker sweet items (and just bought Starry Night Theater OP OMG SO EXCITED TO GET IT!!!)