Hello you all.
This is my first post in this community, so maybe I should give a small introduction.

I'm a 20-year-old (almost 21!) college student who has been in love with lolita fashion since high school. I never tried it before because I figured I was too tall (5'10"/177cm), but I've finally decided that's a stupid reason so I'm going to try.

I have always loved anything cute, and I have an obnoxious amount of bows (mostly pink), and I have been told I look best in pastel colors, so I definitely lean towards liking sweet lolita, though classic interests me as well. I like really cute black and white loli things too, but their style still tends to be sweet loli, just in black.

I am the girl who walks around campus with a parasol everywhere, wears pink all the time, and always has bows on in some form or another, so I don't think people would be TOO surprised to see me dressing this way.

The only real experience I have dressing in a cute manner is not loli, but rather I volunteered at a maid cafe for a fundraiser. All the premade outfits were too short on me, so I got my own outfit and the coordinator's mother sewed lace on the bottom (it's very cheap-looking lace, but I guess I can't complain, seeing as she did it for free and it was just for a fundraiser). All the other maids were black, but I was a pink maid, because pink is my favorite color and it fits me better.

Here are some pictures of me at the maid cafe:

Working at the maid cafe (cropped out the other maid's face for privacy):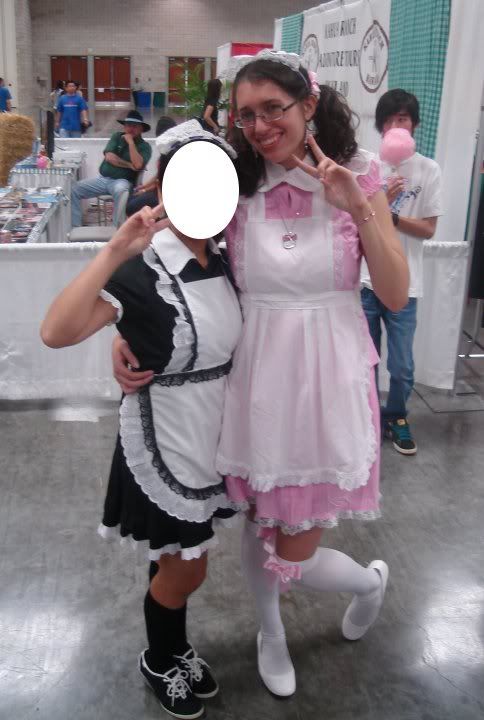 After the cafe without my apron: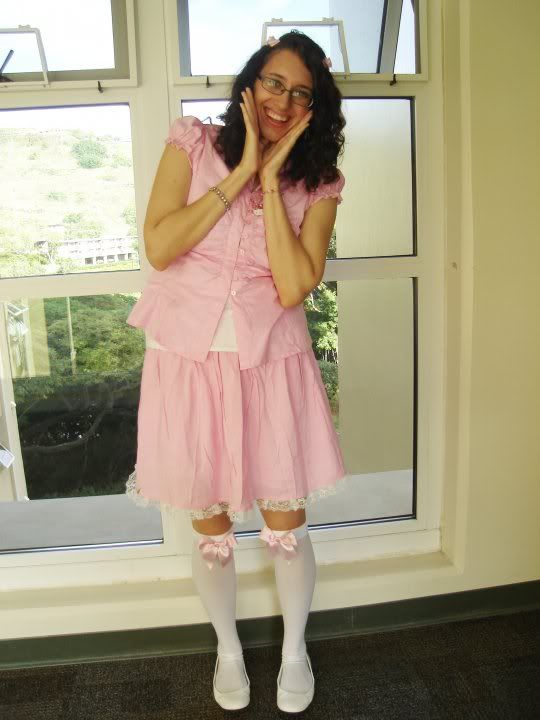 And a random picture of me wearing one of those head-eating bows, which I bought when I worked the maid cafe again at an anime festival. It's the only blue bow I own, but I just thought it was so adorable: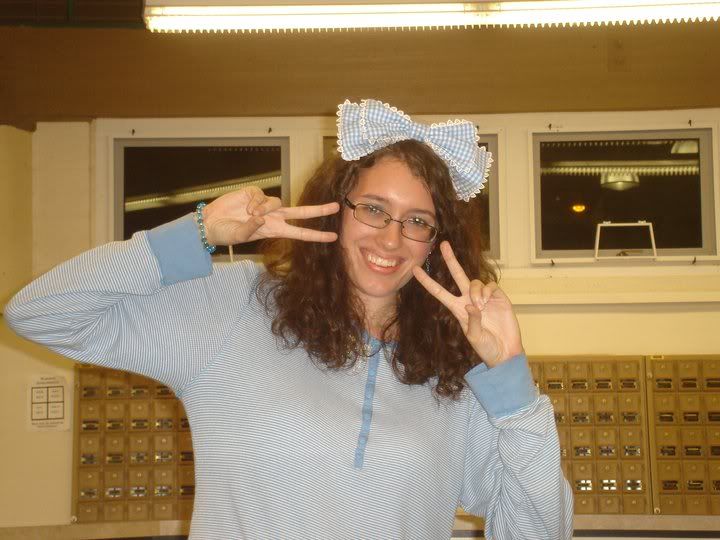 Now that it's almost my 21st birthday, I'm going to buy my first outfit, so I am coming here for advice. Because I am so tall, I have to have a custom length measurement so I can't really go with brand, obviously, but on the other hand, I don't want anything that's super italoli, so I've been doing my research and ended up getting the most positive vibes from Anna House and Qutieland. Most of the Anna House stuff looked more... in your face loli to me (but still mega cute!), whereas I wanted something a little more toned down for my first piece (to get into it more gradually instead of with a bang), something that would look okay to wear on a daily basis but is still very loli, so I think I'm going to get my first dress from Qutieland (my next outfit I eventually buy will be a skirt, as it's more versatile, but I really wanted to get my feet wet with a dress).

So I have collected pictures of all the dresses I was considering, and wanted your guys' opinions on them--how they looked, if any looked tacky or too costumy, etc., and just overall impressions. I'd rather make a very educated choice than a naive one. So here are the dresses!:

Dress 1: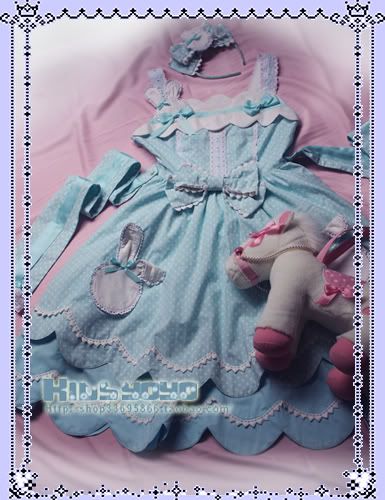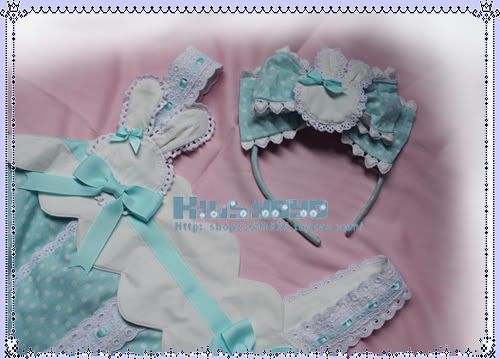 They didn't have a picture of it on a mannequin in the color I want, but they did for the black: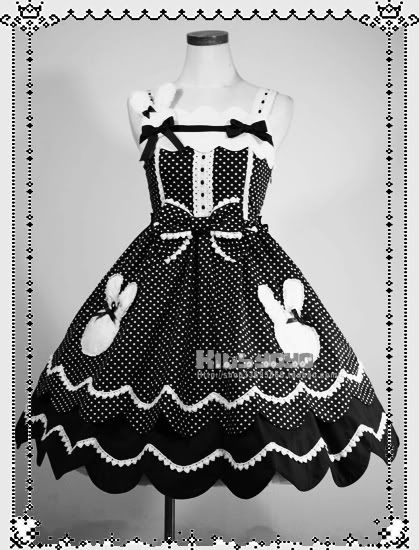 Link to page: http://www.qutieland.com/product.php?id=274

Dress 2: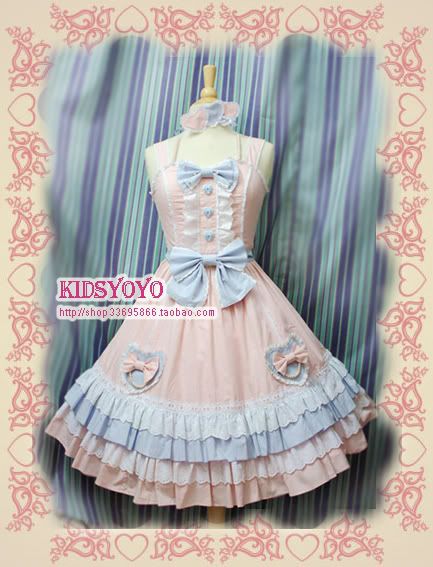 Link to page: http://www.qutieland.com/product.php?id=341

Dress 3: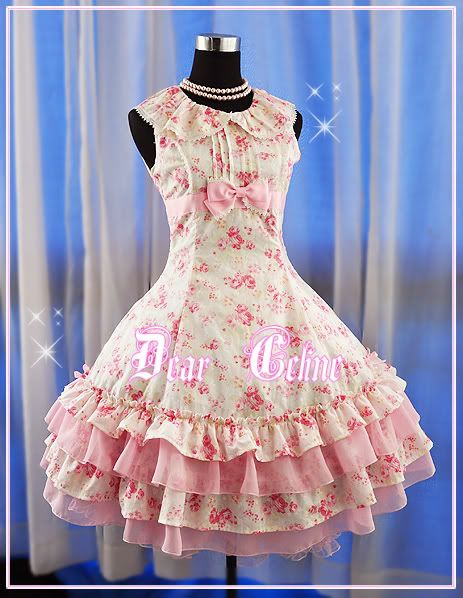 Link to page: http://www.qutieland.com/product.php?id=573

Dress 4: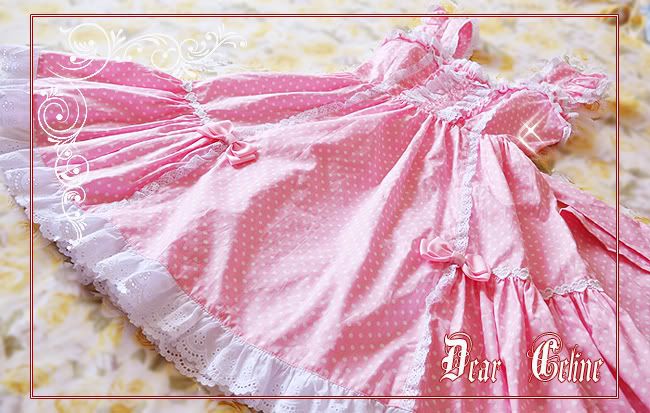 It also comes in baby blue. They also didn't have a picture of this one on a mannequin, but when I emailed them, they said the style of the dress is exactly the same as this one, so that could give me an idea what it'd look like: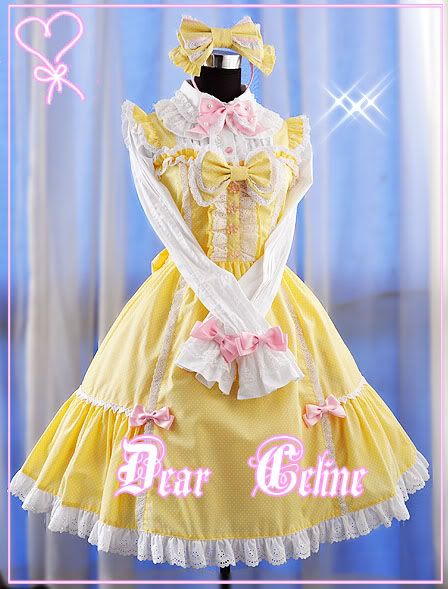 (actually I LOVE that yellow JSK but it's all sold out T_T oh well)
Link to page: http://www.qutieland.com/product.php?id=576

Dress 5: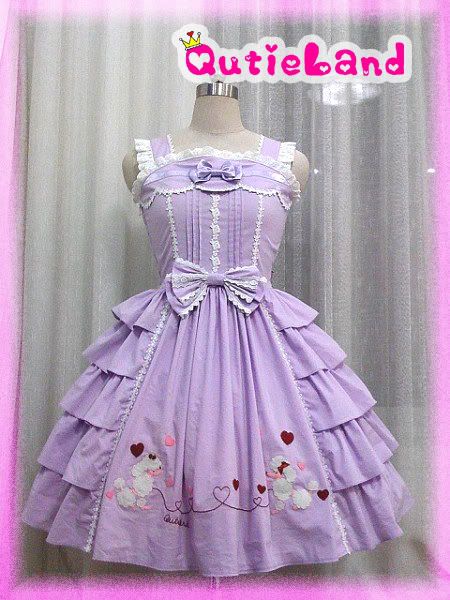 Link to page: http://www.qutieland.com/product.php?id=193

Dress 6: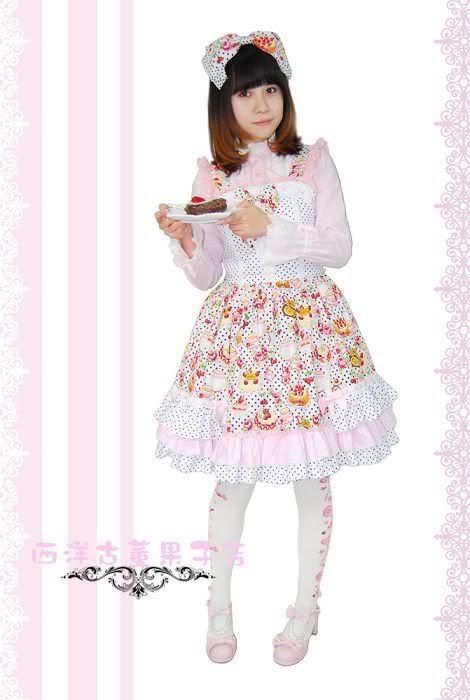 I've had a lot of people not too fond of this one, which is making me waver some on it.
Link to page: http://www.qutieland.com/product.php?id=525

Dress 7: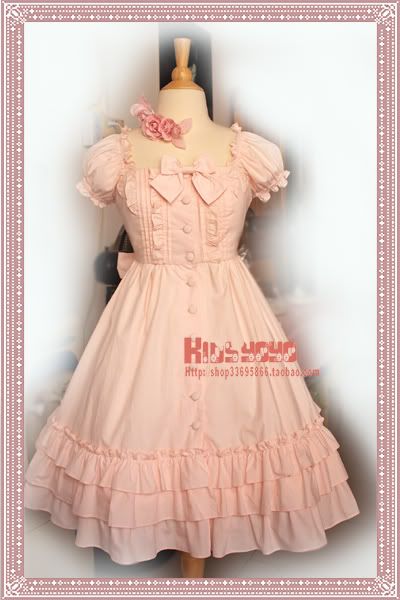 I was told this one is kind of boring, but I'm not sure, since I do want something cute but not too OTT... you know?
Link to page: http://www.qutieland.com/product.php?id=448

Also, I was considering possibly getting a petticoat from them just because I'm already getting a dress and shoes and bloomers from them anyway, but I was wondering what kinds of things were said about these three pettis:
http://www.qutieland.com/product.php?id=329
http://www.qutieland.com/product.php?id=319
http://www.qutieland.com/product.php?id=320

I want a good petti that gives a nice cupcake shape and some fluff, but not an OBSCENE amount of fluff... I don't HAVE to get my petti with them; it just seemed economical considering.

Oh and these are the bloomers and shoes I was looking at. Do they both seem of decent quality? I have 26.5cm feet... so most loli shoes I find online are too small for me... except the Ling Lam store on Ebay... but I've heard terrible things about their customer service, so I'm hesitant to buy from them.
http://www.qutieland.com/product.php?id=566 (in white)
http://www.qutieland.com/product.php?id=561 (in white)

Sorry for all the questions... I'm just really hesitant and paranoid because it will be my first outfit and I want it to be splendid! =)

Also, I tried to add tags, but I got the message "Error updating journal: Client error: Not allowed to add tags to entries in this journal" so I removed them. Not sure if I was doing something wrong.