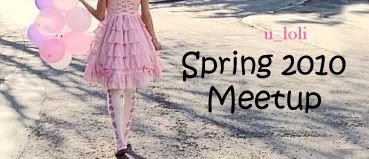 First of all, I'd like to say thank you to those who were able to come to the "mini-meet." I had so much fun meeting y'all! I'll post the pictures as soon as I can, life has been crazy with graduation and all.

Secondly, just a little reminder about our meetup this Saturday (I'm so excited)!

RSVPed list--April 24:
*
colortheory--

PAID!


*
yan_yu --

PAID!


*April and Audra --

PAID!


*bibliohulabalo--

PAID!


*
hellodolly--PAID!
*
xeniph_b --PAID!

We will be meeting at the ticketing office near the Main Parking lot of the Hogle zoo at noon. In case you need to know where the ticketing office is, here is a map.

I will have the phone numbers I got from you in my phone just in case you seem to have gotten lost or something. If anyone did not get their RSVP packet and still wants my phone number to contact me, PM or email me.

Remember to bring money for parking, the zoo, and Nihon Matsuri if you want. I've taken care of our reservations for tea, and I'll be paying for everyone who sent their money in.

I can't wait to see you all!

PS You know how the weather is...but right now the forecast is looking pretty good!