The weather was really good today and I thought I should try and make something tasty :3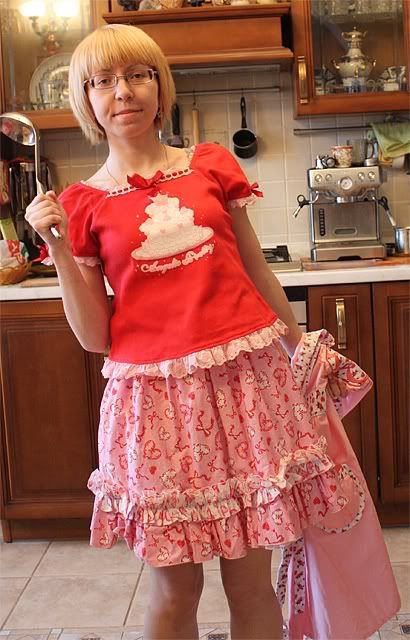 I am a fierce Lolita cook, ar!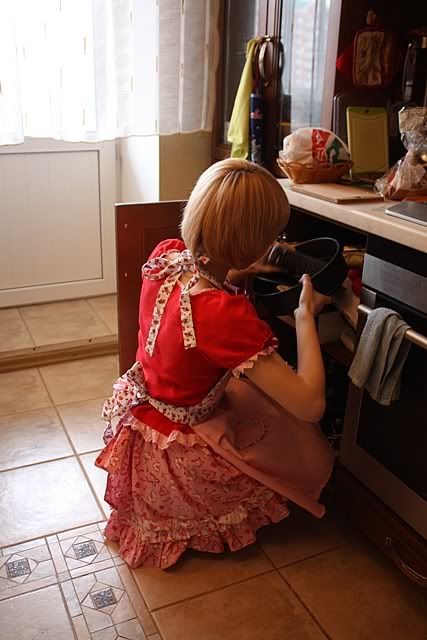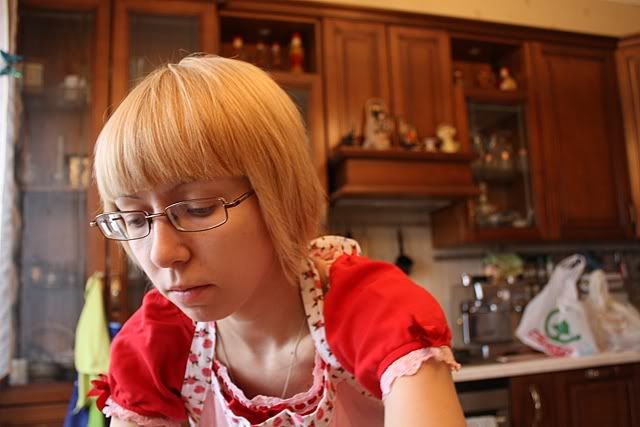 Raspberry cake

Shortcake
200g of butter
150g of sugar
3 eggs
175g of flour
75g of cacao powder (NOT sugared)
1 teaspoon of vanilla essence
1 table spoon of milk

Cream
350g of mascarpone
15cl of milk
200g of melted chocolate
150g of sugar powder (optional)
150g of raspberry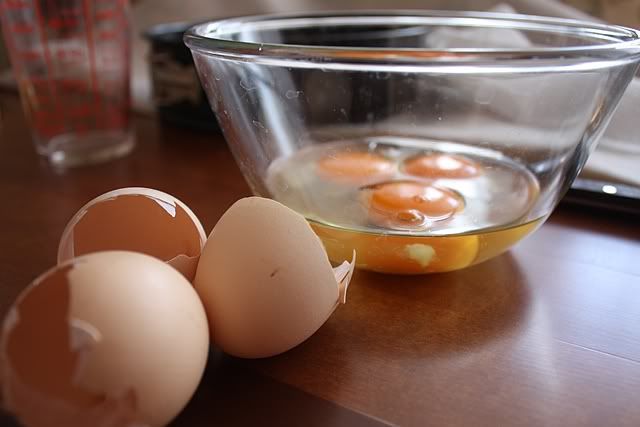 Heat the oven to 180C. Butter a cake form (diameter ~20 cm)
Mix melted butter and sugar, add beat up eggs. Sift flour and cacao powder together and add it to the egg mixture.
Add vanilla essence and milk.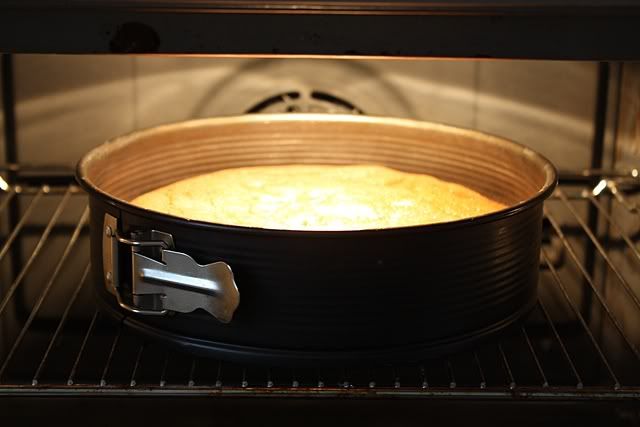 Put the cake form with the mixture into the oven for 35-40 minutes, then let it cool for a while.




Mix mascarpone and milk until the mixture is soft.
Melt the chocolate on a water bath. I used both milk and white chocolate because I didn't buy enough of the former xDD;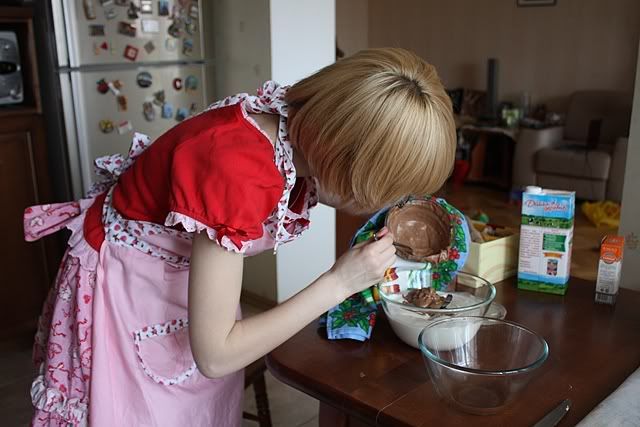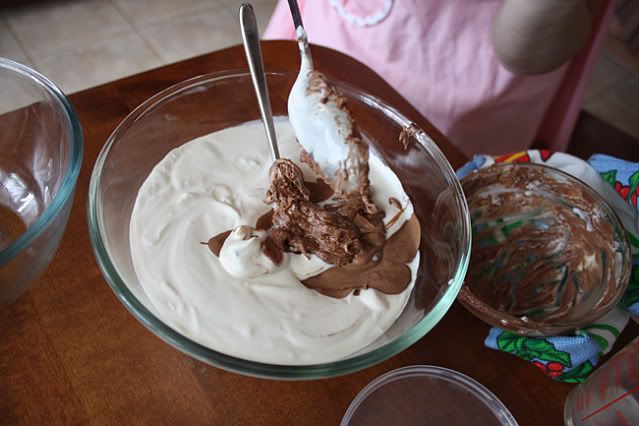 Mix the chocolate and the mascaropne-milk mixture!
The original recipe offered to add sugar powder, but I forewent the step because I thought the cream would be too sweet.
After mixing put the cream in the fridge for half an hour.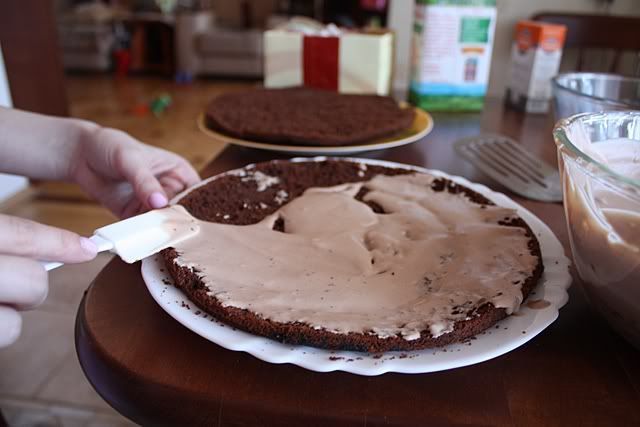 Cut the shortcake in two and put approximately 1/3 of the cream on it.
Use a thread to make the cut even.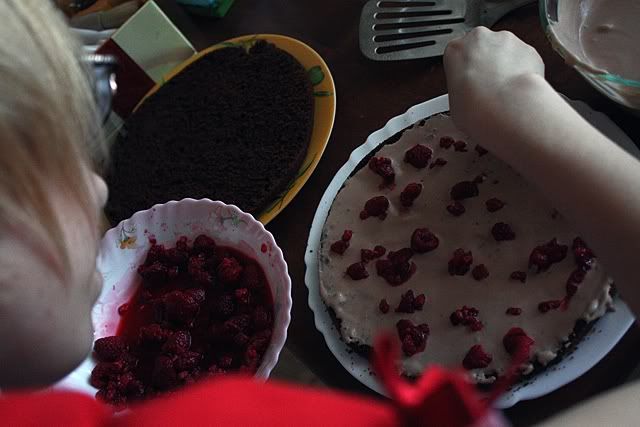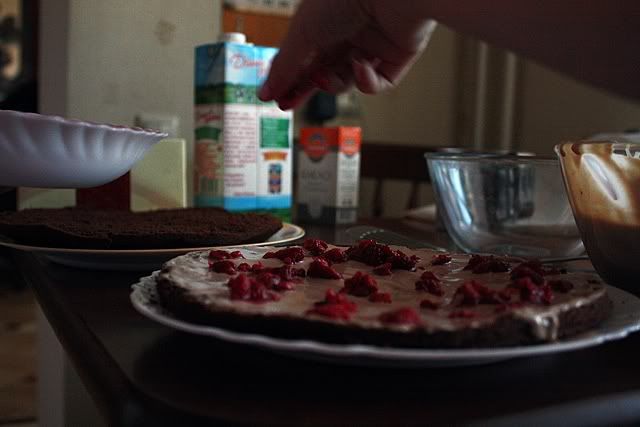 Put the raspberries on!
I couldn't find fresh raspberries so I sued frozen ones - as a result the cake wasn't really pretty... But tasty still!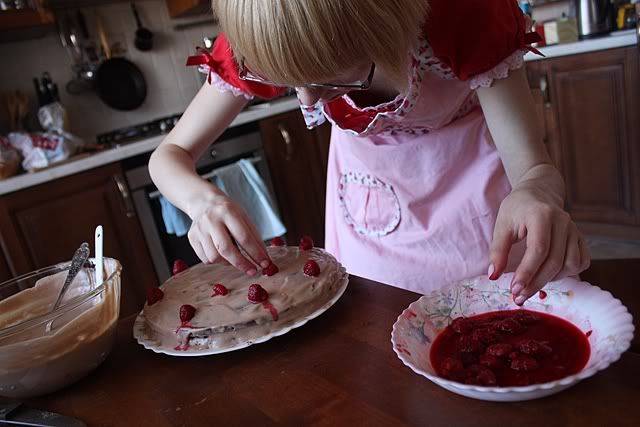 ;___; Not as pretty as I hoped...




Tired, but proud!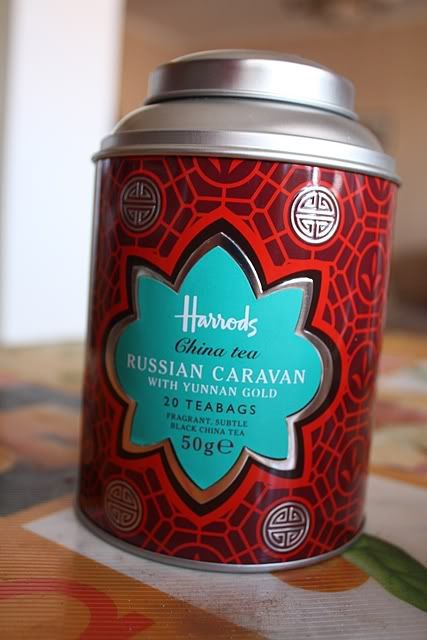 ^w^