I went out in lolita for the first time two days ago. EXCITED! I was nervous, but as soon as we started to head into the shopping centre I got a good reaction with an older gentleman opening the door for me.

The first time I interacted with someone, a shop girl at woolworths, not only was it a good reaction with her asking if my outfit was 'lolita inspired', but she was a friend of someone I know from my local lolita group. While I mightn't know the girl I know the name.

Other than those two things it was uneventful both good and bad (except for some guys at a stall who I genuinly thought were going to fall on the floor they were laughing so hard each time I walked past)

Then I got home, and I found a rather nasty grease stain. I cried. NOOOOOOOO. I put on my stain remover stick thingy, and put it on a machine handwashing cycle which was so gentle it didnt even wash out the stain remover let alone the grease, which was now wedged quite nicely in the rose lace. NOOOOOOOOOOOOOOOOOOO. Plain water was no help in cleaning it, and I am alergic to soap so I can't handwash with soap in the water. Finally I decided it couldn't get much worse, so shoved it in on it's own on a delicate cycle and paced nervously as it spun rediculously fast. It came out as good as new, and I sighed happy. Moral of the story is, bodyline CAN withstand a delicate wash cycle, it's me that we need to worry about having break down!

I wore a full pink co-ord, which I don't think I will do again, I think I would rather a secondary colour in my co-ords. Now, when we went to take a few photos I complained to my husband, who is learning about photography and who once did 3D modeling, about how when I see photos and took my own, the pettis never show up as poofy as they are irl. anyone notice that? So we experimented, and have a look at this.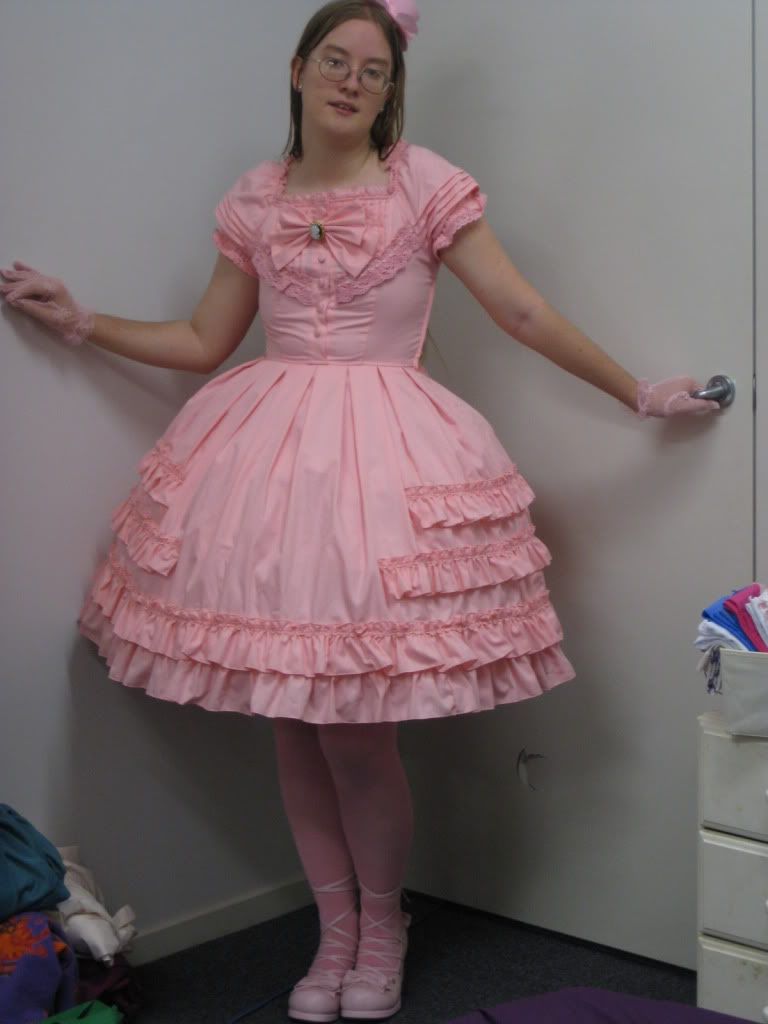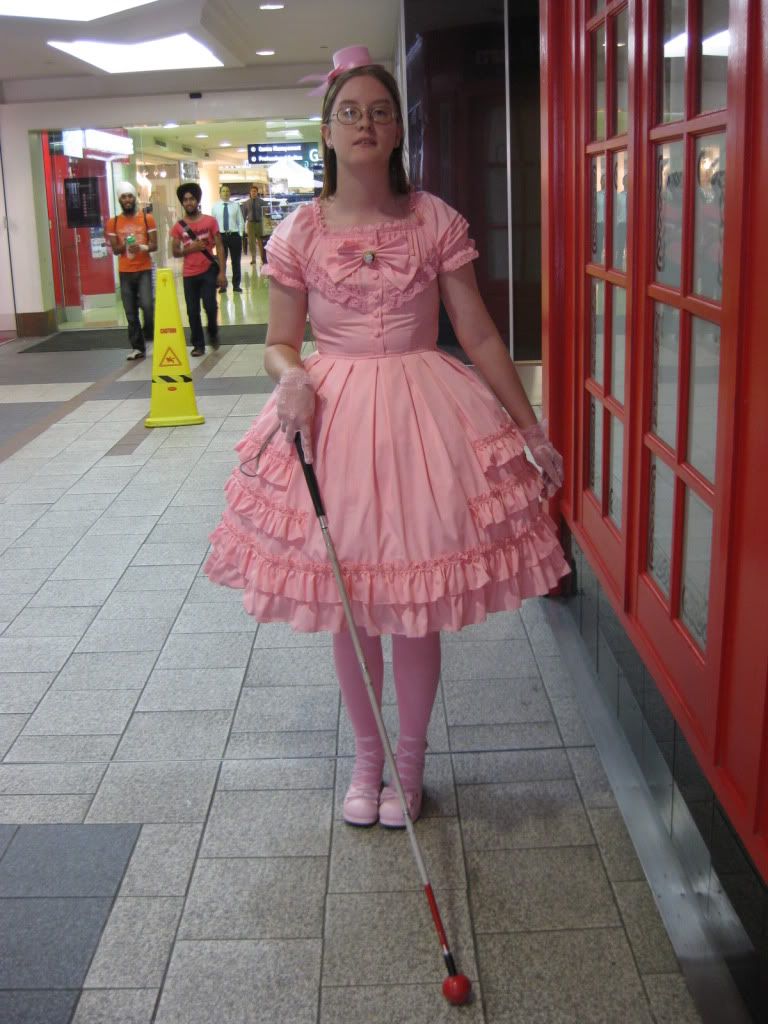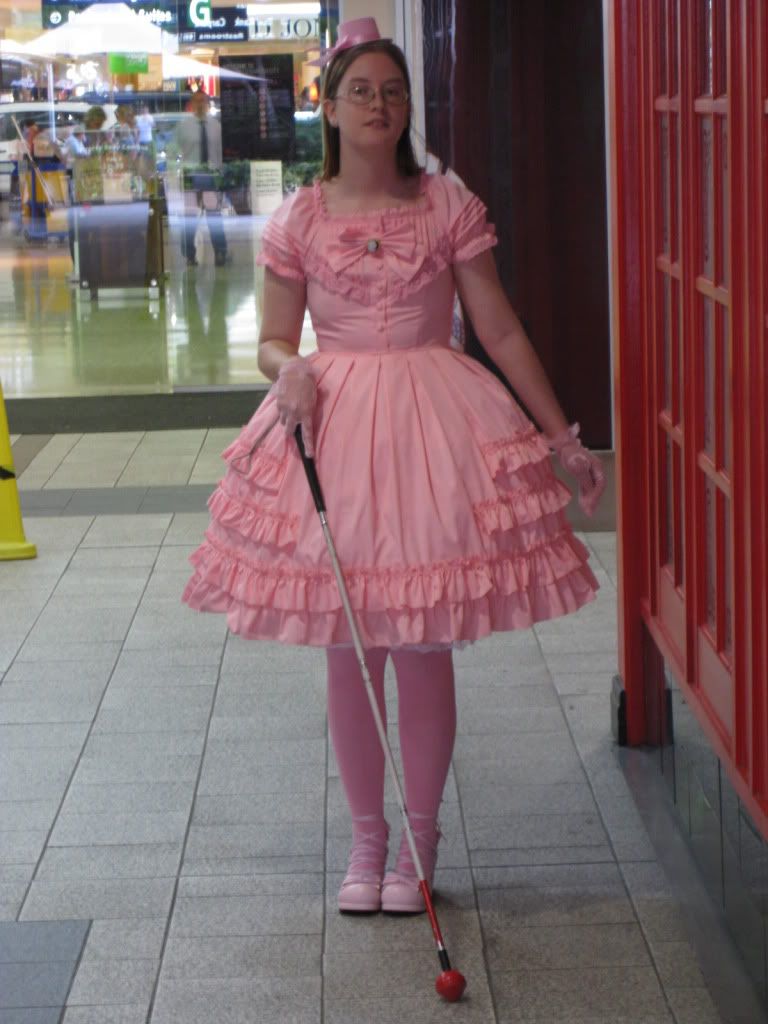 In each of these sets, the first photo is taken the normal way. The second photo, however, is taken from a much farther distance, and then zoomed in as much as possible with optical zoom (not digital). My husband explained, because the lense is curved, it distorts the picture. When he did 3D modeling he noted that people would have trouble because noses would be larger than they should be, as the curve made them so on the photo.

Something I find really interesting is, it looks in the second set especially that I have moved closer to the door. But look in the bottom left corner at the tiles, the square of dark ones. I line up both times, I have not moved, that percieved distance change is purely the lense and distortion, as is the fact the tiles themselves suddenly become a whole lot longer. This is why our pettis never look as poofy in pics as they really are. Even the second one in each set isnt quite realistic but it's much better. I love the second bedroom pic :D

So, hope that helps you guys!