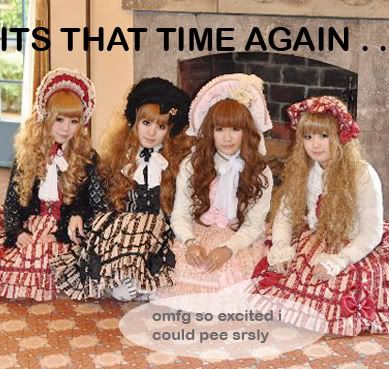 ♥ KEEP IT CIVIL. No flaming, trolling, or general bitchiness will be tolerated, and is grounds for a ban. DO NOT FEED TROLLS IF THEY SHOW UP.

♥ Maximum 5 images/gifts per comment, please. NO PORN

♥ Keep in mind that there are minors here

♥ Feel free to talk about anything: work, stupid chatter, fangirling/boying over something, lolita ... anything goes, just keep it civil, please.
Conversation Sparker: What do you look like RIGHT NOW?



LOL