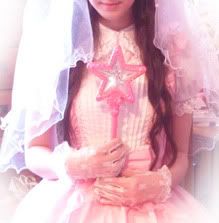 A little photoshoot of whimsical dreams...

She had a Disney-like, almost childish dream.
She dreamed of true love twinkling into her life by the charms of a magic wand.
Her delusions were kept locked away in her bedroom, and her wand was made only of plastic, but the hope never died away.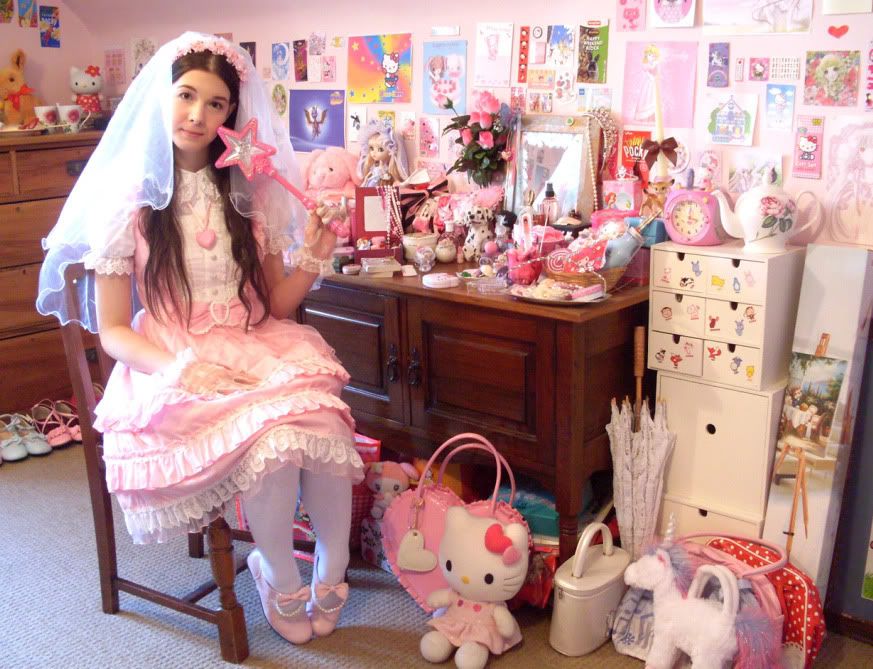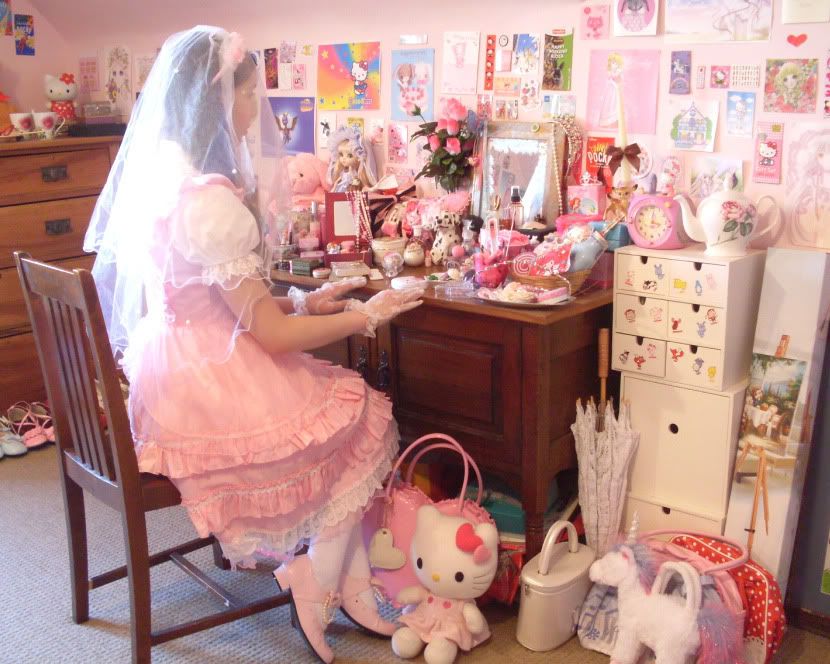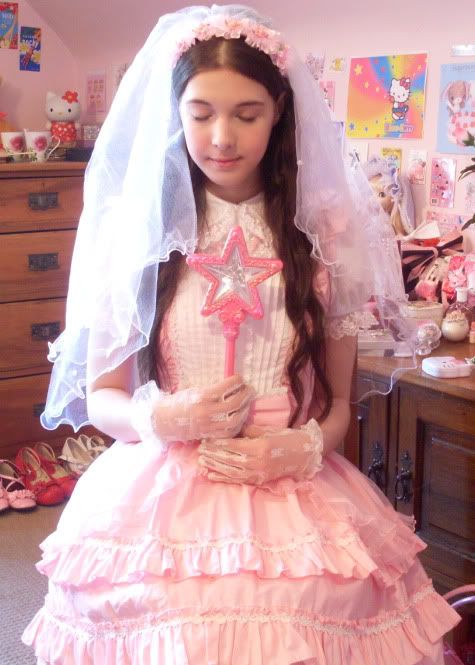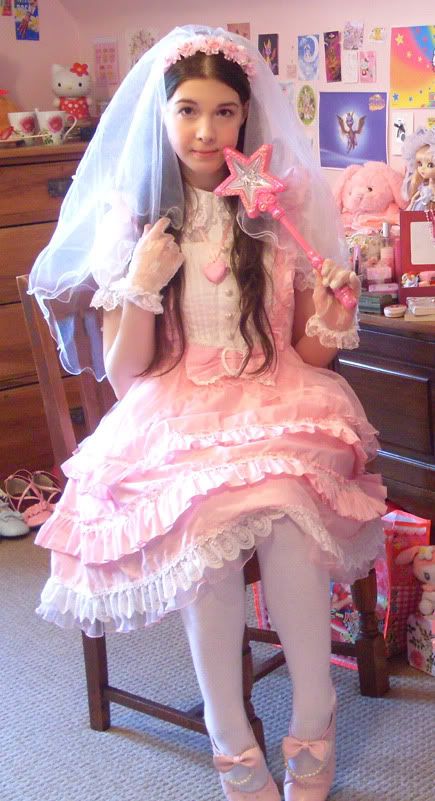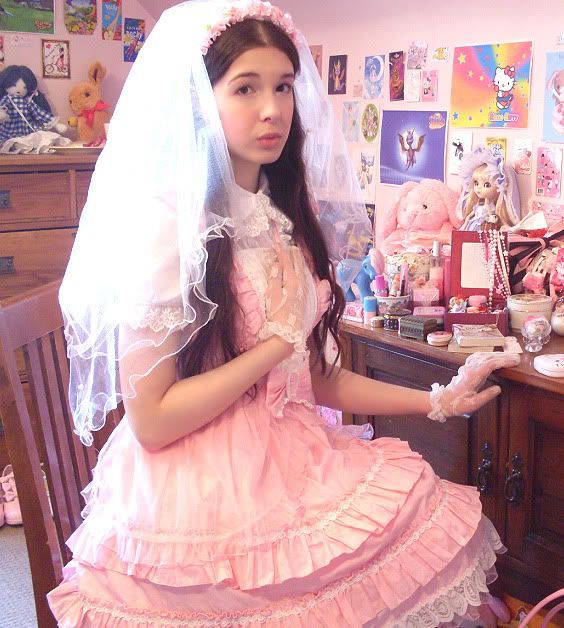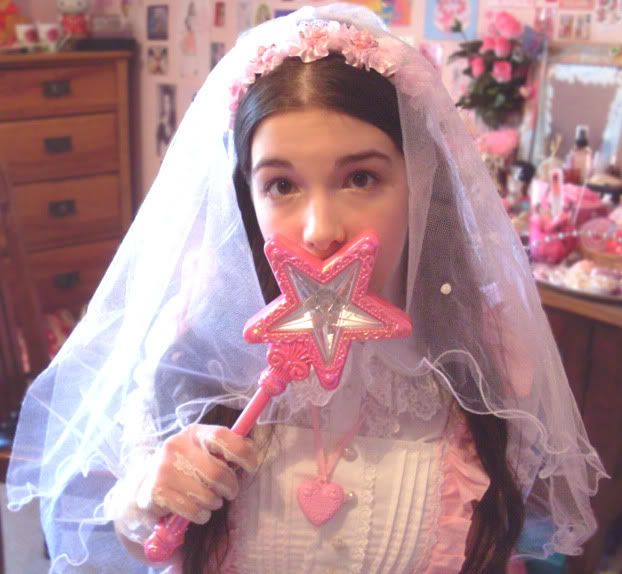 OUTFIT
JSK, Blouse, Shoes, Headdress: Bodyline
Veil, Gloves, Socks: eBay
Necklace: Polly Pocket (vintage)
Wand: Toymaster

I love bride lolita but I can't see any time appropriate to wear it apart from a photoshoot. xD;;;

Then I got bored of acting all chaste so bleh, here's a slightly more dorky pic. :D
*wishes I could go cross-eyed*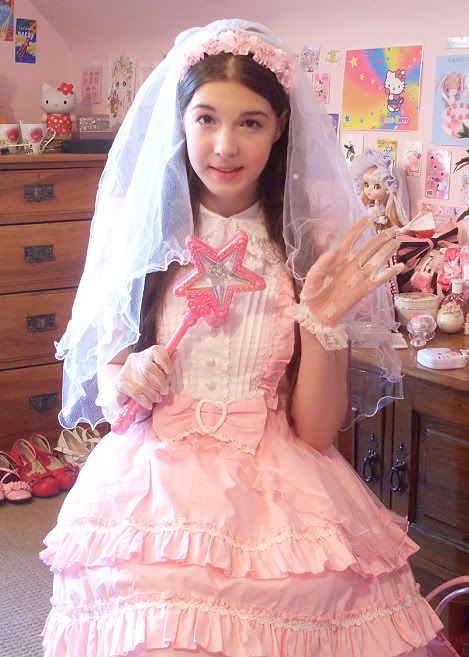 Lots of love,
Peachie
xoxoxoxoxox