Last month, I received the hair corsage I had commissioned from etsy.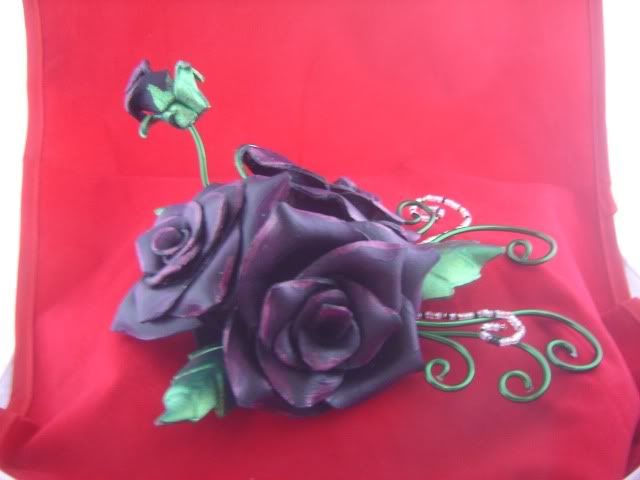 The corsage is made by Uncommon Facade/
ioianthe , crafted from leather and made to look like a natural black rose. The rose corsage is 5 in long, 4 in tall and 2 in wide. The picture is from the maker and it doesn't do the actual color justice. I haven't had a chance to wear it with an outfit, yet, so there is no outfit picture.