I'm quite excited about this month's theme, as now I can showcase my failtastic first attempts at lolita, because everyone else is doing it too! lol
So here we go!!




2008


Right, before I even got any "real" lolita items, I'd bought a pair of shoes and snatched up some bloomers for cheap! (Alas, I was living off £20 a week EMA that I should have been using to buy art supplies!! lol) So that's where we get this first attempt at not-quite-lolita-but-I-think-it's-cool-but-I-wouldn't-wear-this-outside lol The secon image is from the Summer, where I bought my VERY FIRST DRESS!! :D £50 at Camden market, ooh yeah!! The tag said "Gothic Lolita & Punk" so OF COURSE it was real lolita lol Scratchy lace ahoy!!



2009
This was the year I discovered Anna House. With not enough to slash out on any brand, and lack of lolita basics, I bought a blouse and a skirt and was very impressed with myself. The first image is from Valentines day, where I dressed up all pretty as a kinda ice-breaker to my boyfriend to let him know that I was into lolita. The next image was my firt try at casual loli in the Summer (my boyfriend and mine's 6 month anniversary). I didn't wear a petti, but I was going for casual, so I'm personally ok with that. Other than that, I know it's not the best coord ever.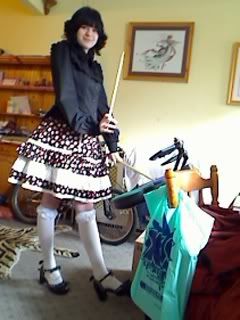 Then! I started attending meet-ups!! I'd been to one before, but I looked so awful that there are no pics :D (also, it was my first meet and I was VERY VERY frightened! lol) But here we have me at the September 2009 Tea Party Club Birthday! (including the boyfriend, of course). I'd just had my hair cut into a bob, which was new for me D: lol But this coord was mainly me going "I've got nothing new!! QUICK throw on the new boots that take me 10 minutes to get into!!" lol The second picture being from the 2009 November Historic Dockyard meet in my own hometown of Portsmouth!! :D This time I had a whole new blouse and skirt (I thought about getting this skirt for ages, and I'm so glad I did in the end because it's my favourite AH piece). For some reason I photograph terribly x____x And I know the standy-up bow looks awful with flat hair, but I had no other hair accesories (shame on me!!) I also quite wearing the knee-highs because I only had one pair (which are going grey and have scratchy lace) and I feel too tall to wear them without feeling like I'm showing too much flesh.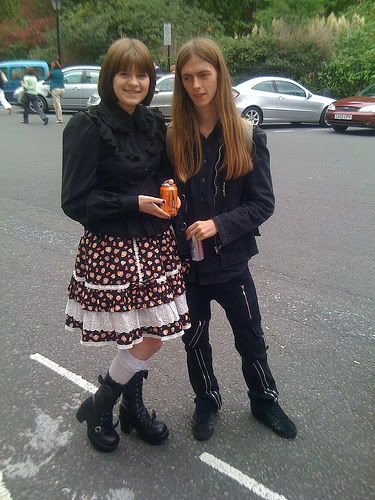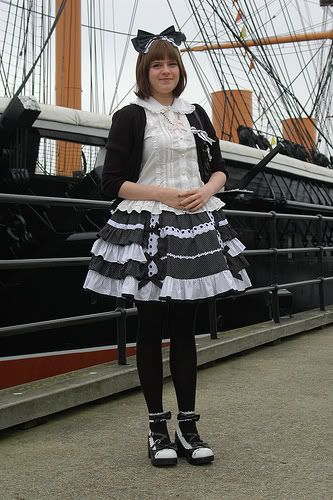 2010
A new year and new purchases! I bought some lovely stuff that isn't AH this time. First off was my first JSK, which is apparently an AP replica (I didn't know it was a replica of anything, I just thought it was pretty so I bought it!!) I wore it for the first time in January to a mini meet-up with one of my local lolitas!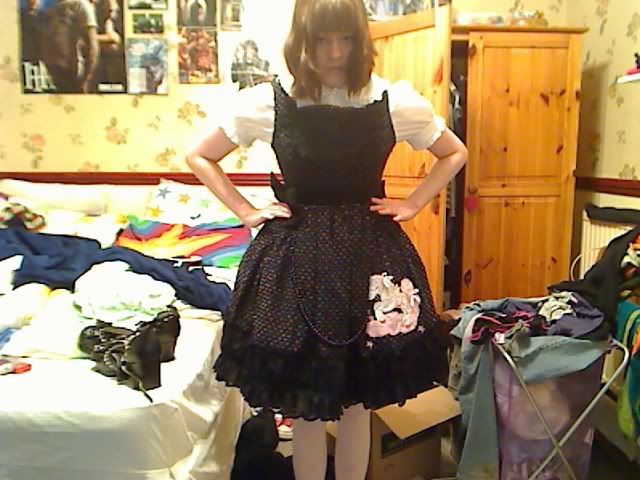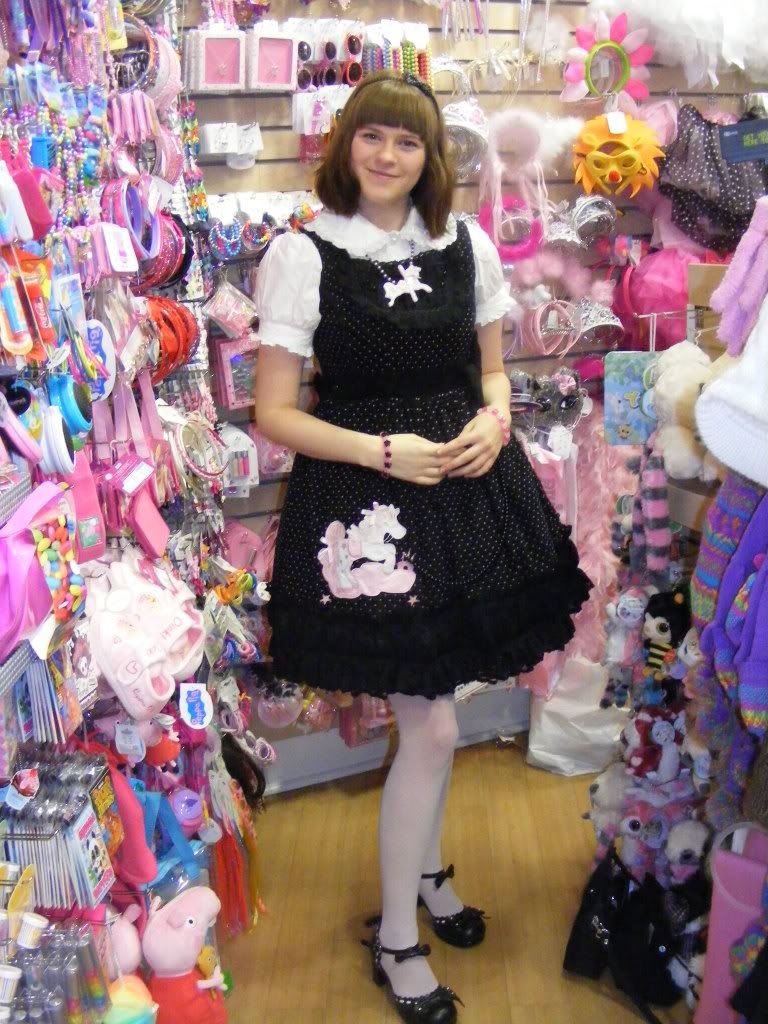 I also started wearing lolita more casually, as I wanted to wear it more often. Here I decided to just go with what I wanted to wear as opposed to sticking to any "rules" for a friends 21st birthday. The second is Valentines again, but I just threw this on to play a few rounds of pool at the pub c: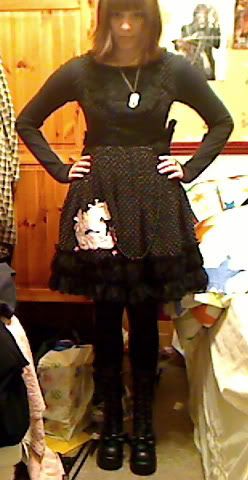 And my most recent coord to date, with my new AP skirt (omg! first burando piece!! lol). This was in Adelaide, South Australia where I met up with some of the local lolis for a picnic, just last week (I was visiting family, I didn't come over JUST to have an awesome picnic) I know some lolis are against the whole lace parasol thing, but I like them, and my Mum bought it for me for Christmas, so it's quite special to me c: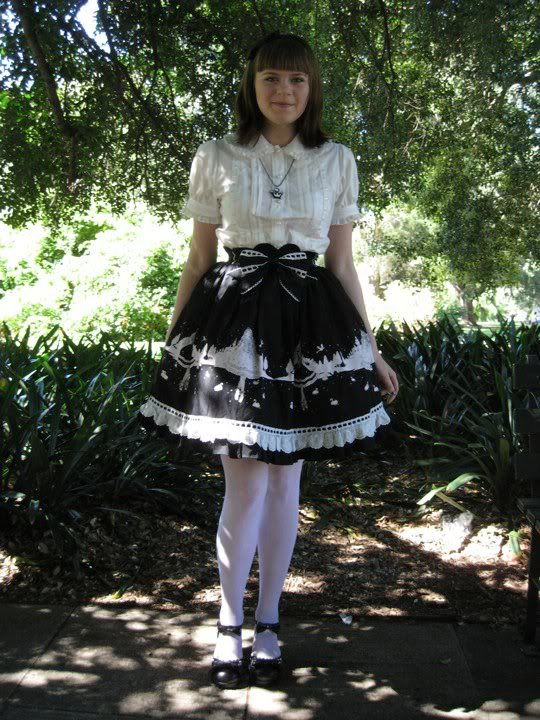 That's all!! Photo credits go to;
lindykins (Sep 2009)
blonde_plus_one (Dec 2009)
milk_bun (Jan 2010)
shoujo_neko (Apr 2010) and
aetasvitae (Apr 2010)

Thank you for looking/reading x