Pretty much self explanatory!

This was my first "outfit". I modified a hugeeee dress I got at a thrift store, and made wristlets and a headdress out of the scraps. Yeah, its raschel T_T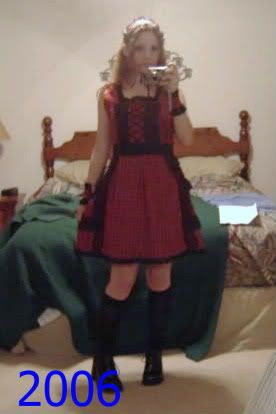 After spring break of the next year, I went to NYC and bought my first brand outfit from the Kinokuniya there. I was super stoked, but still couldn't coordinate properly. lulz Shortly after that, I bought a dress from the Baby website. That was right before they started taking paypal.




First AP dress!





Sewed a lot of my own stuff this year, and bought a little too.





Bought a few dresses this year, sewed a little more. All the PMX and Fanime events made it a lot easier to get stuff without paying shipping. Also bought the most awesome sweater, ever. I love Gloomy!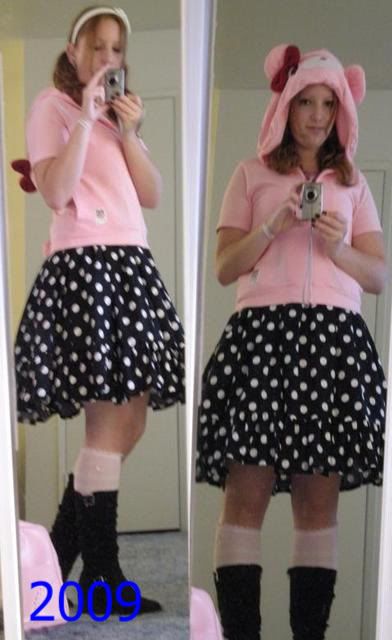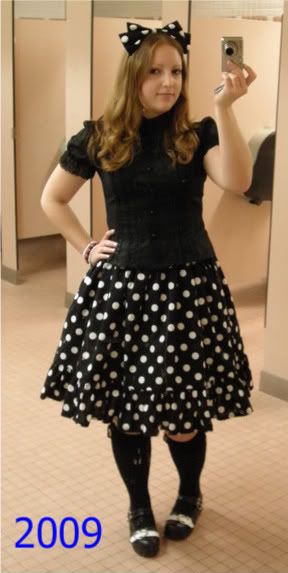 I haven't bought (or worn!) much lolita this year. I got the lavender dress at the BTSSB lucky pack sale and it was the last Lolita outfit I wore before trekking to the Netherlands for my study abroad program.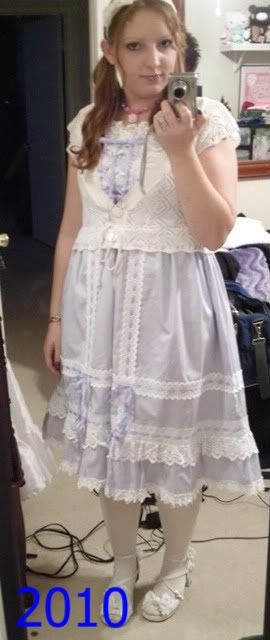 And now, I'm here. I bought Dreaming Macaron after getting here and it's my absolute favorite! Obviously, I had to bring a very limited supply of clothing, so my coordinates are less than thrilling. But, I'm doing what I can! I just gotta make it to MFashion and pick some stuff up haha.




I need new poses D: I never realized I always have the same one. >_>"

In the future! I predict at least one hime outfit with a blond wig, and Baby's room print OP in black!