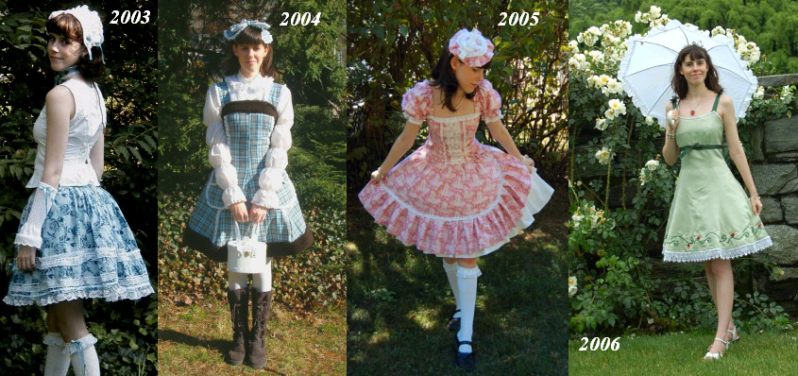 2003-2006: I made my first lolita skirt from a shortened longer skirt, went to my first meetup (and didn't know how to match plaids!),seriously wore lolita to a convention for the first time (and was in my first fashion show XD!), and organized the first Philly lolita meetup at Longwood Gardens.

In the first year or so I started following lolita EGL was a very diffrent community, no brand shipped overseas (NOT EVEN META!!), and there was very little infomation available about lolita. The "wild west" days. I remember putting on my first lolita skirt, looking in the mirror and thinking "WOW I look like one of the girls from the Gothic & Lolita bible" and squeeing in joy. XD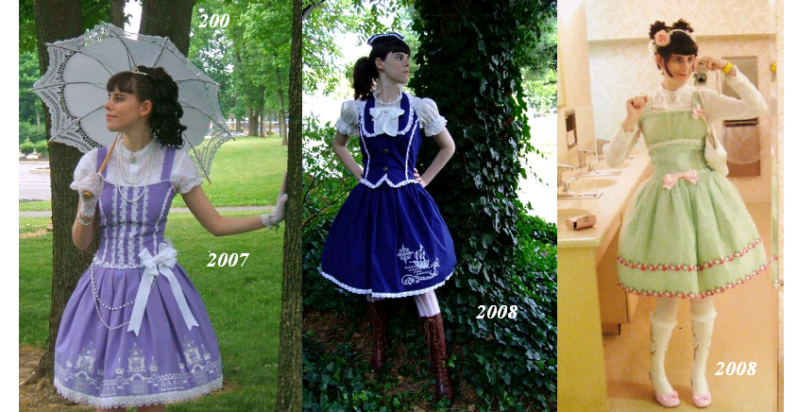 Started playing with screen prints and did my first preorder. Started sliding down into the OTT Sweet trend, which is so alluring!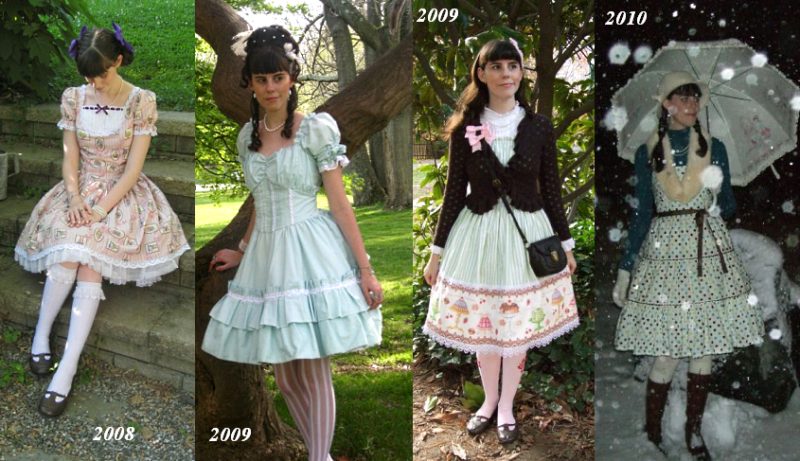 And the more recent stuff! Trying to incorporate lolita into more of my day to day wardrobe.