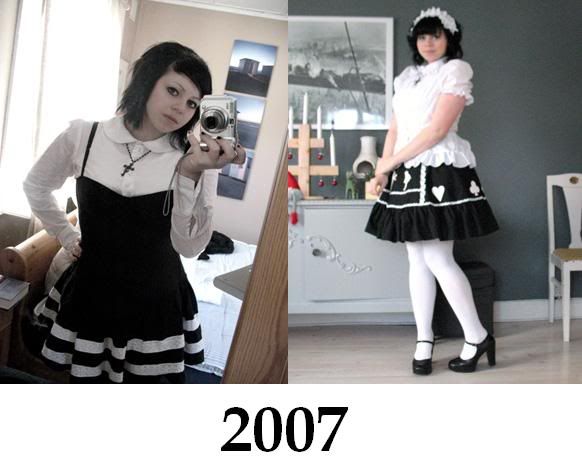 My first outfits. The first one is from when I somehow got into my head that "heyyyy, I want to dress in lolita!", so I put together some half assed outfit XD The second pic is my first "real" lolita outfit, pretty much all In The Starlight.



In the spring of 2008 I got my first brand, a black Baby JSK. I also fell head over heels in love with IW this year, and started liking classic more and more. Seems like I was still afraid of wearing other colours than black though XD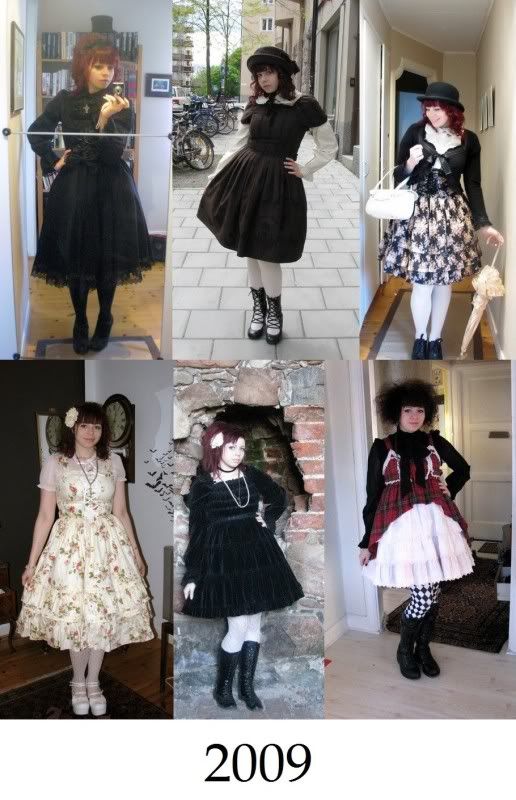 Finally starting to wear colours! Floral prints was my obsession last year, and classic became my number one style, although I still couldn't let go of my love for gothic.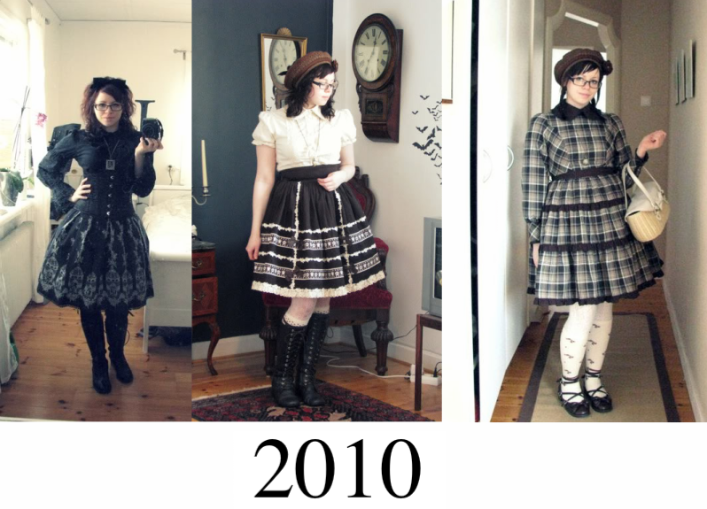 Not that many pictures of me in lolita this year, but now I've reached the point I've been aiming for for these past years, being able to wear lolita daily!