I first garnered an interest in lolita in 2004, but didn't get a chance to start wearing it until I visited Japan in 2006 and bought my first piece.
Here's a timeline from then until now!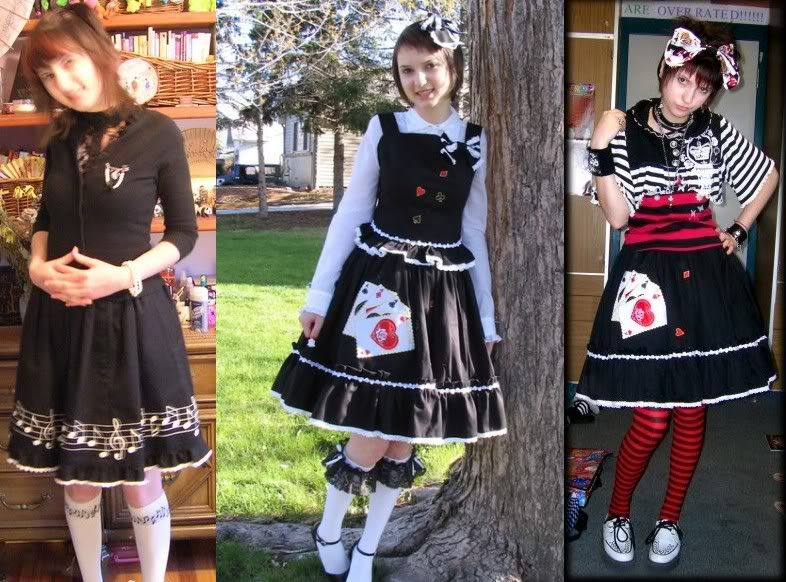 2006-2007
my first lolita outfit with my skirt from Japan [by HeartE]・my second lolita outfit [by Candy Violet]・started getting into J-punk fashion, thus punk lolita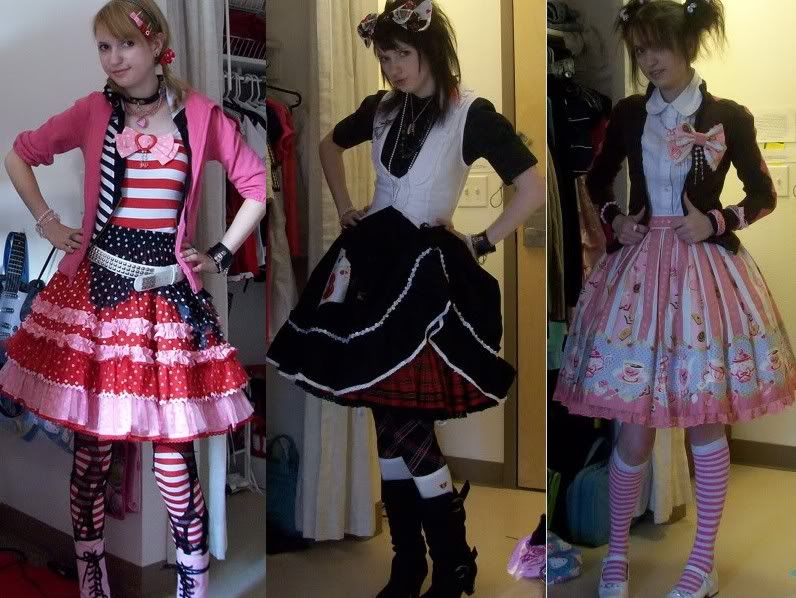 2008-early 2009
got my colorful drop skirt by AP・got my Meta skirt [coord inspired by Nana Kitade]・got my beloved wonder party by AP ♥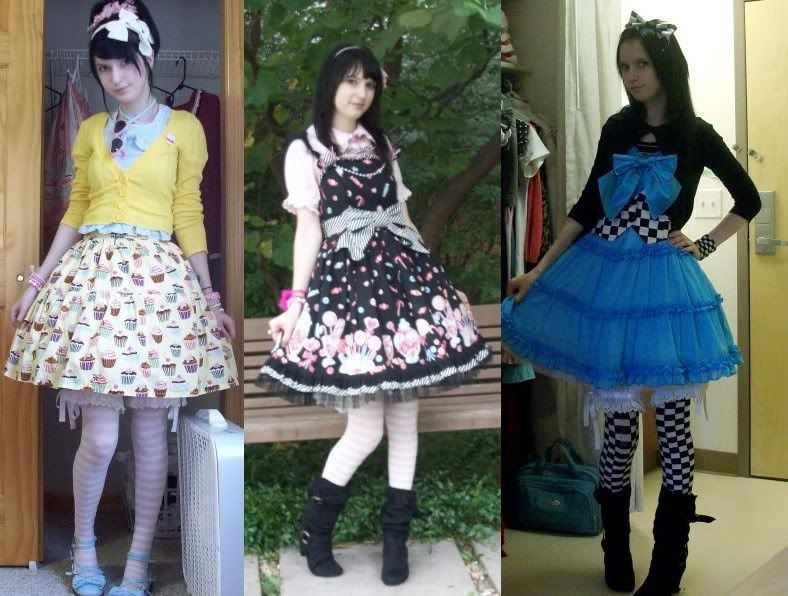 mid-late 2009
got this adorable cupcake skirt c:・got my miracle candy, which I love ; w;・got this Bodyline jsk, which I sold after a couple uses...
2010!
got another Bodyline jsk - my first gift from my boyfriend ♥・my birthday coord from this year・and the CV skirt makes a comeback!
And that's it - hope you enjoyed! ♥