I was asked by multiple people for pictures of the dresses I recently reviewed worn (see the review here - http://community.livejournal.com/egl/15267812.html), I finally have my petticoats so here they are. (mods: I wasn't certain if I could post these here, I don't think I've seen photos for straight worn dresses before, but quite a few people wanted pics. Delete if I can't post here.)

Please note that these obviously aren't outfits, I know I need socks and hair accessories etc. This is also why I haven't just posted these to daily lolita. Also, ignore my ugly mug lol, I was a little frustrated and tired at the time. And finally, the dresses are unironed. This is because I am legally blind (yes even with the glasses on) so me and irons don't mix (how would I go about steaming as everyone keeps mentioning?) and poor hubby didn't feel up to ironing 5 full skirted delicate dresses at once lol!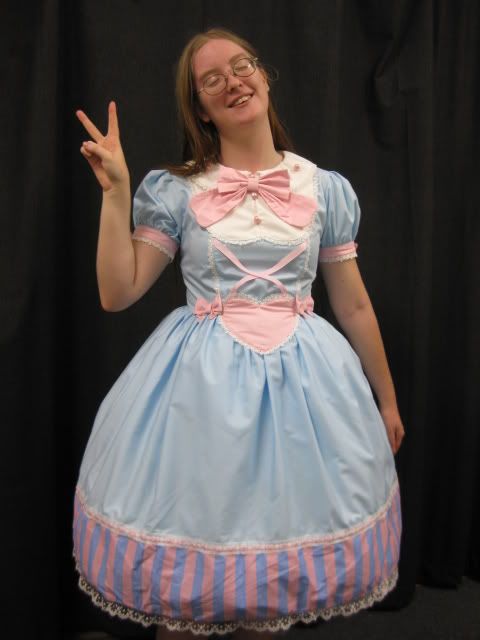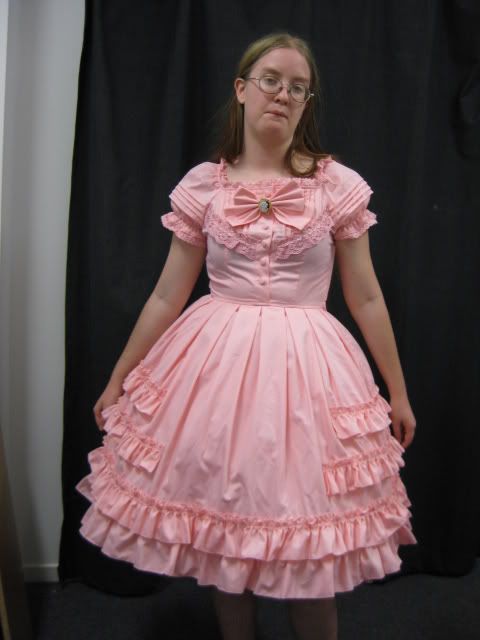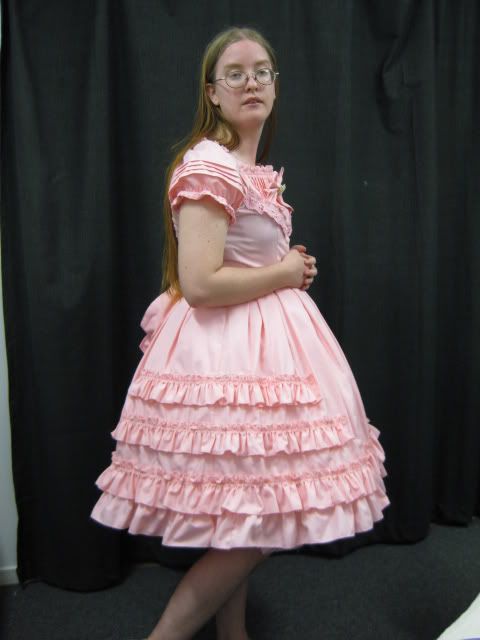 You have no idea how much I LOVE this dress. The material is see through enough that you can see my black bra underneath, but white/skin coloured/pink shouldn't be an issue





Now we come to the problem child. I have this dress in BOTH PINK and WHITE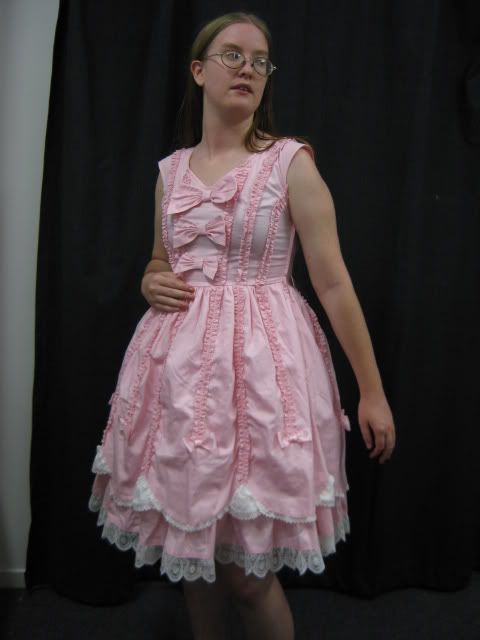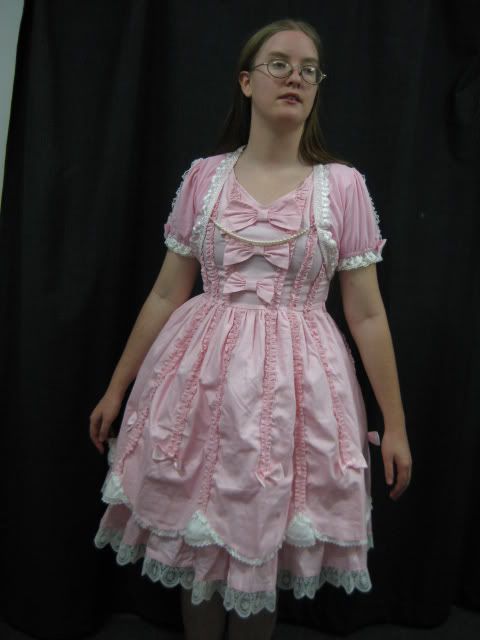 This dress is very snug on me for one thing, but I had a lot of trouble with the shape. I now realise it's supposed to be A-line, but since the shape of bodyline dresses aren't as extreme as brand on stock photos, I hadn't noticed until I looked very closely just before. I don't have any pettis that suit an A-line (KKJJs seem to flare too much and leave the top to cave in on itself, the anna house is too dome shaped, so I wear them together and it works, but this dress can't fit them both and becomes a weird shape)

I may end up selling them, as I'm not really interested in the A-line shape (or in buying another petticoat for that matter) So if anyone happens to be interested I have a pink and a white, message me ;)


Hope those pics helps, and I think everyone needs the second dress, NOW :D It's so awesome.

Bonus pics, check out the parisols I picked up, they are meant to be umbrellas but can be used as either. For anyone in Australia, I found these at Groove, they sell out of the pink one quick though. They ARE lovehearts, not dots.


Black x Cream
Cream x Gold
Pink x White