Today was the Cherry Blossom Festival in Nashville, so we had a meetup!





Our whole group. Well, kinda. There were two other girls who left before we grouped together for pictures.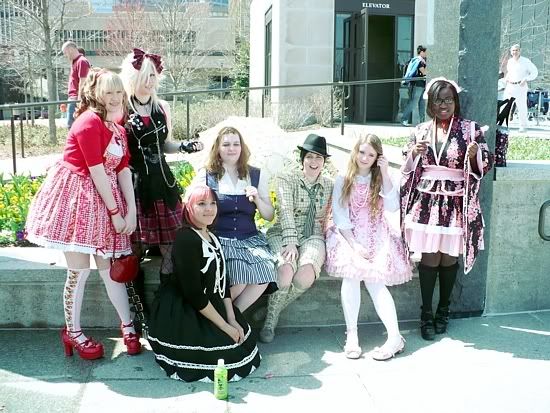 (left to right) Kristen (
kmc_geijyutsuka), me, Kisha (
pretty_lita), Bri (
ilxlumixnati), Dorian, Caroline (
loverlychan), and TK

Me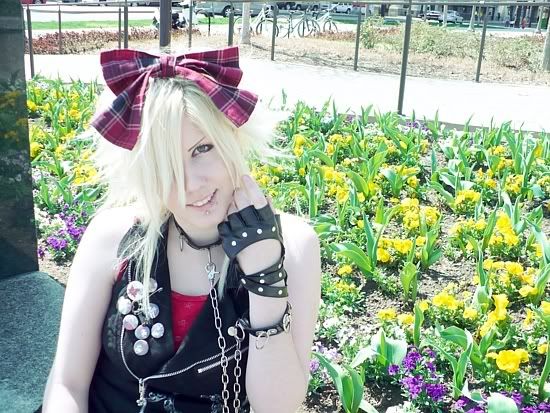 Skirt: Handmade (plaid) and Forever21 (black)
Vest: Hot Topic, painted by me
Gloves: Claire's
Choker/bracelet: Putumayo (borrowed from Dorian)
Headbow: Handmade
Boots: Demonia

Bri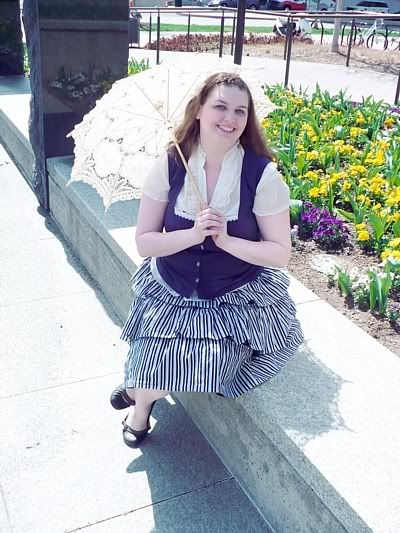 Her bodice and skirt are handmade, I don't know where her blouse is from

Caroline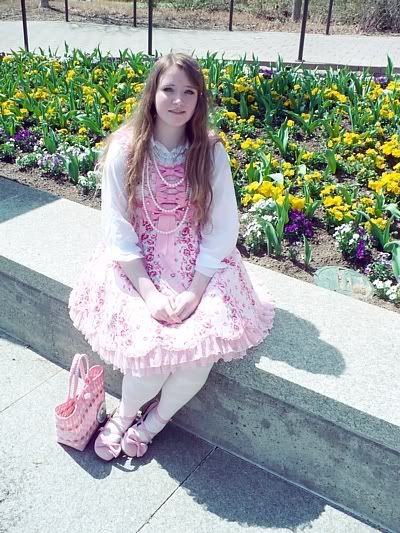 Her dress is AP, but I don't know about anything else

Kisha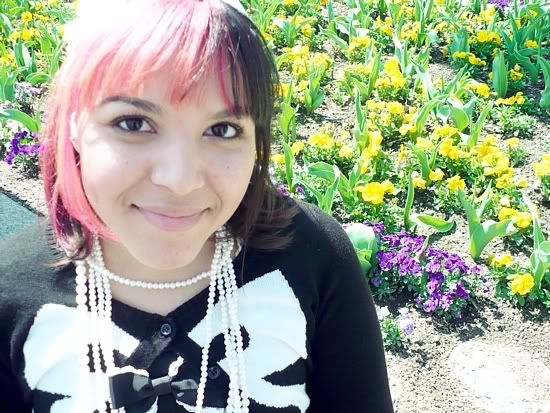 Her dress is btssb and her headband is Forever21.

Dorian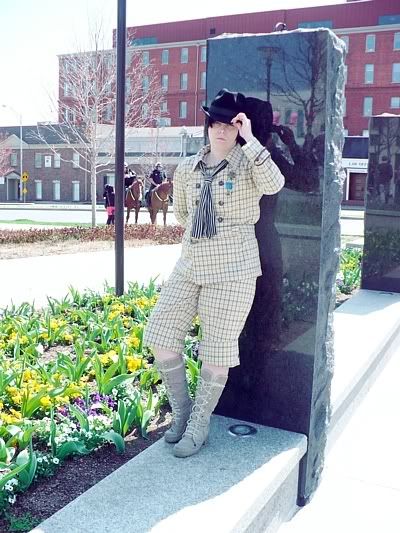 His outfit is handmade, boots are secondhand.

Kristen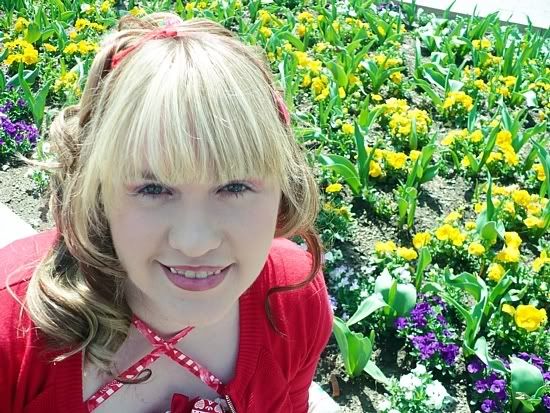 Her dress and socks are Angelic Pretty, shoes are Bodyline.

Hand heart! It's kind of become a tradition with Kristen and I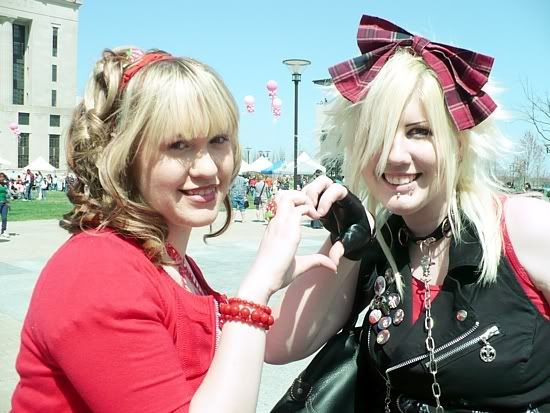 The balloon cherry blossoms were so cute!



Kisha while we watched a taiko drum performance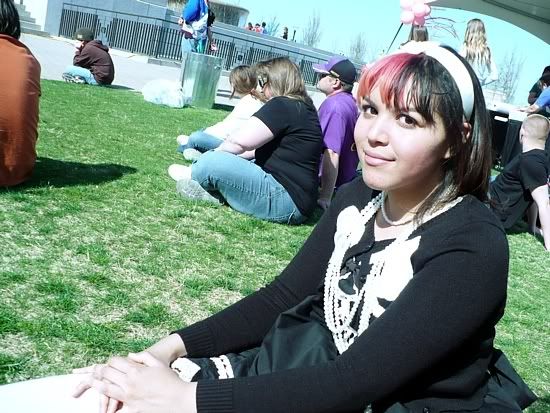 At the end of the festival, the woman selling water yo-yos gave each of the lolitas the leftover yo-yos for free!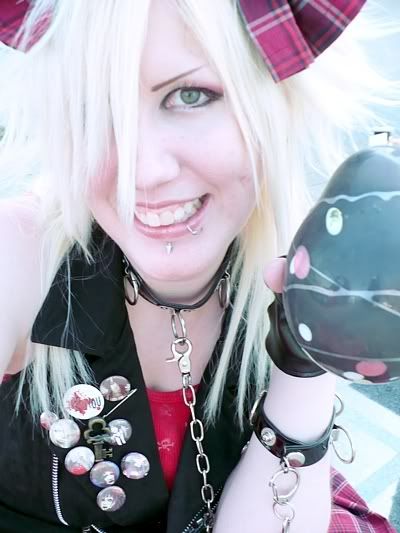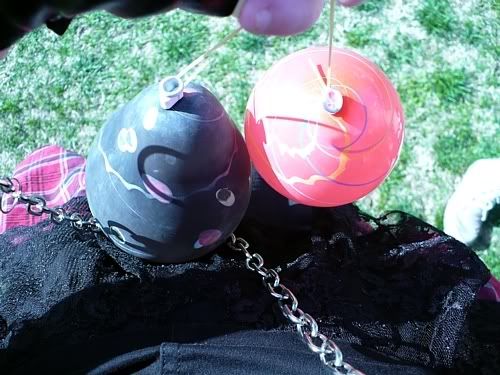 Bri is SO cute!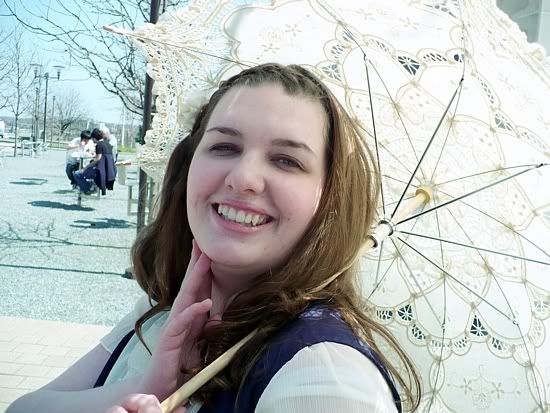 I made off with Bill's death spatula from the Happy Japan tent!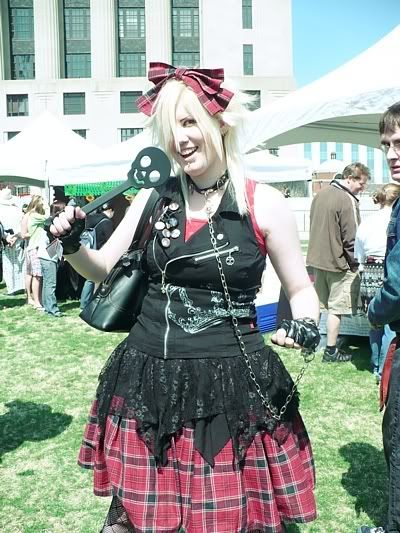 And the fountains! No one else wanted to get too near them XD my whole back was pretty soaked after this picture.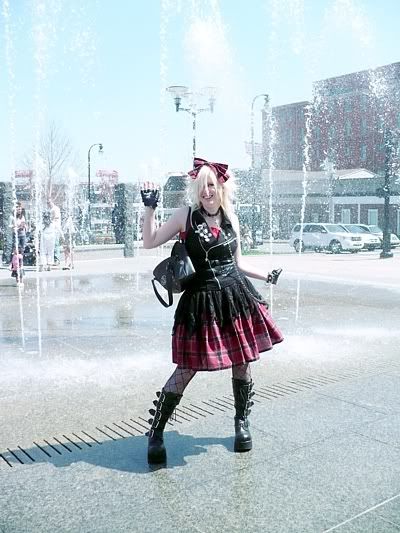 Thanks for looking!!