Last semester, the final project for my History of Fashion class was to chose a garment from my University's historical clothing collection, research it, restore it, and display it. I want to share the dress I displayed and some information about Edwardian era fashion with
egl because this look has been influential to lolita fashion. I hope you enjoy it!

This was my display: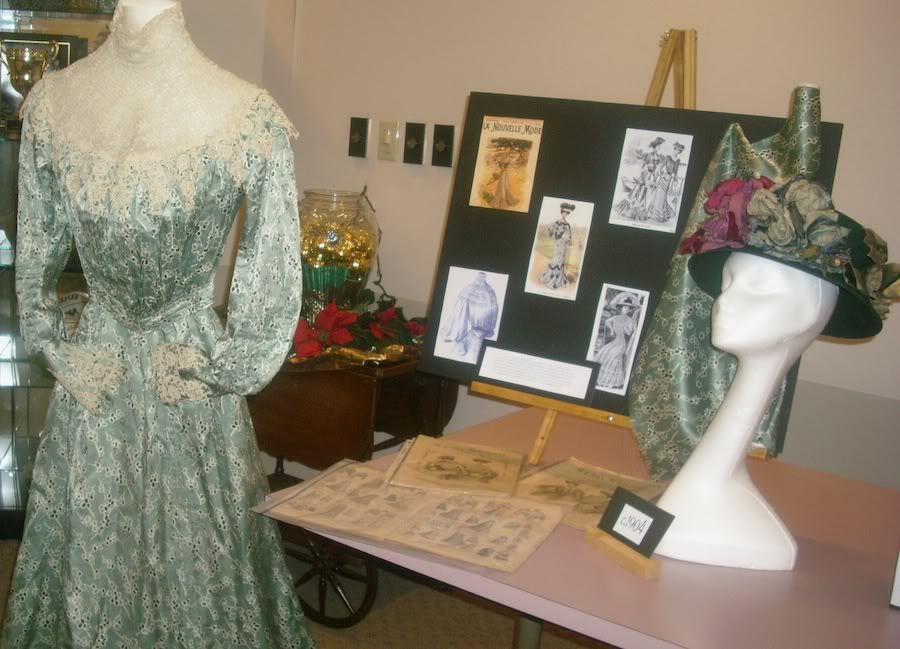 This dress was made circa the year 1904. The piece of fabric hanging from the board is a remnant of the fabric used to make the dress, which was donated along with it. On the table in front of that are authentic pages from a 1903 issue of McCall's Magazine, and a wig head wearing a hat typical of what was worn during this time period.

Some better views of the dress...
3/4 view: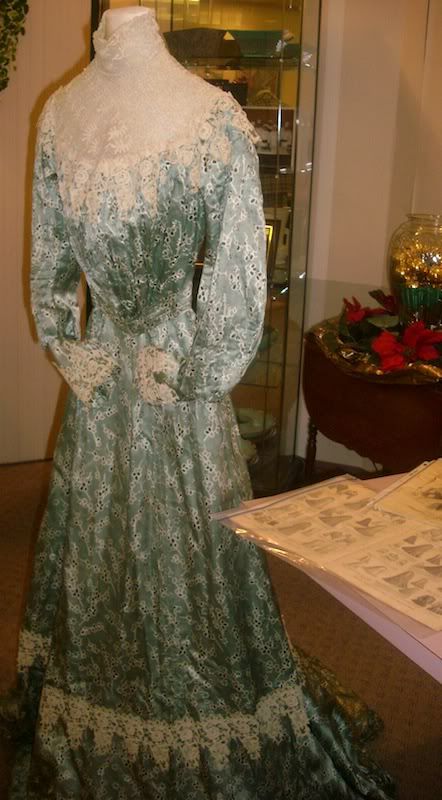 (The colour of the dress doesn't really get darker at the bottom, the lighting in the room was just bad. XD The first image most accurately shows the colour.)

Skirt back: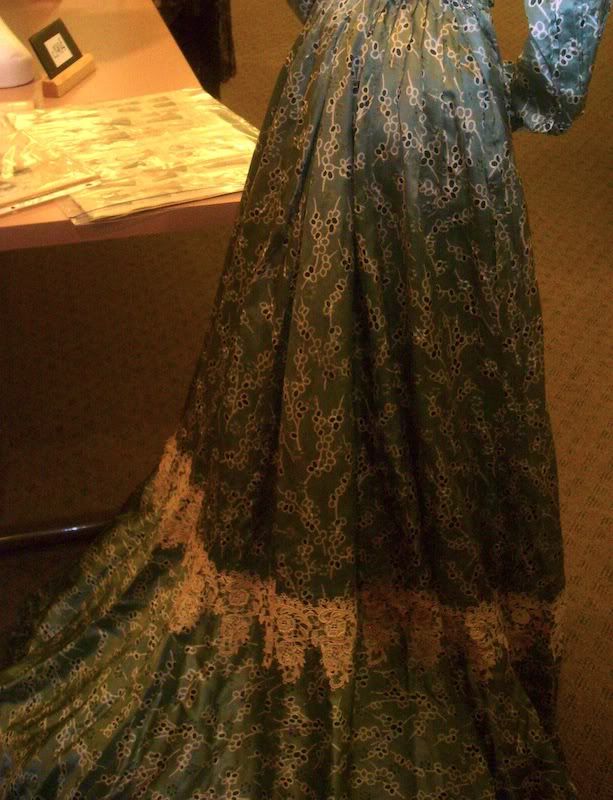 Did you notice the strange S-shaped silhouette? This was the fashionable body shape at the time. Women wore "health corsets" that not only cinched the waist, but also pushed the chest forward and the hips back (which was supposedly healthier than previous corsets because it put less strain on the back.)

So what does Edwardian fashion have in common with lolita fashion?


The most obvious is lace!
The fashion ideal in the Edwardian era was to be covered in expensive lace. Women who could not afford the popular fine laces used crocheted imitations.
Other similarities include the high collars seen in day wear, defined waistlines (this dress was made for an 18 inch waist), and full skirts. I think it's pretty easy to see its influence on lolita!

I hope that you've learned something from this post, and I hope you can enjoy the influence the lovely fashions of this era have had on lolita even more. (You can even share pictures of Edwardian-styled homemade or brand lolita in the comments, if you would like! Please do if you have any.)

Bonus!
Three Victorian dresses from the exhibit: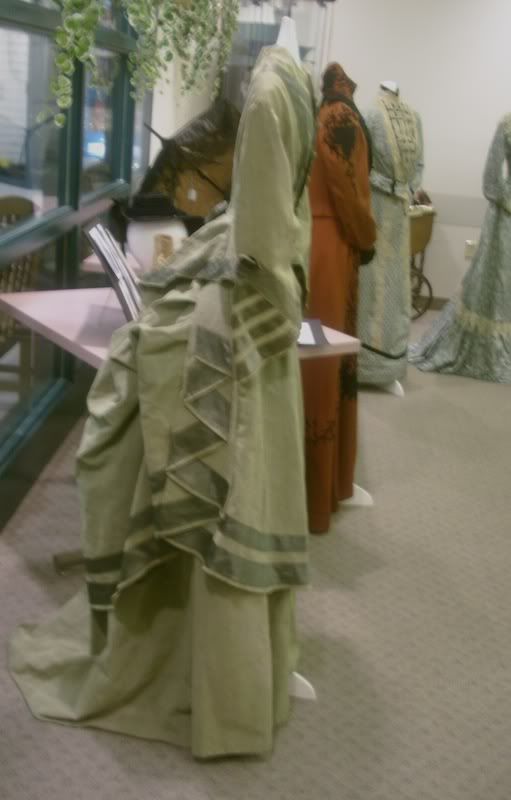 1880s walking dress (sorry for the blurry picture...)



Early 1890s dress and parasol (in the background)



Later 1890s dress

Thank you for looking!