A while ago, I made this post asking for help on what to do about a fashion show I was a part of. First off, I want to say thank you so much for your kind words and advice! They really helped me put things in perspective. But that is not the point of this post. The point is I got permission from the photographers who attended the show to post a few of the pictures and I wanted to share them!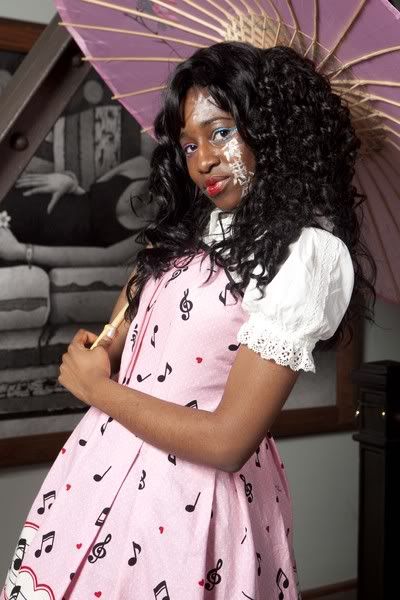 The pink dress is the one I have the most pictures of. I don't know why considering it's really nothing fancy.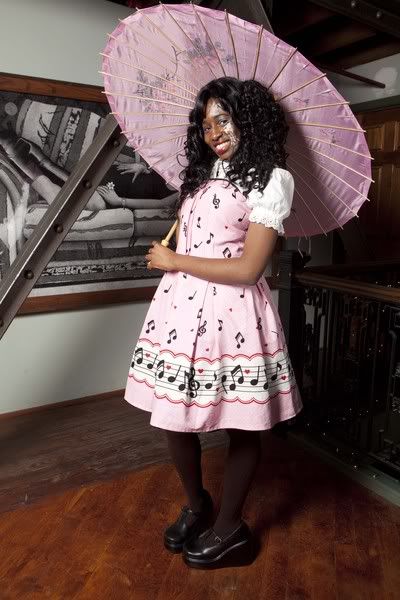 I had TWO COMPLETE outfits on underneath this one, one of them being another lolita skirt/blouse combo, and the last outfit being some crazy animal print tunic dress. I was asked to do a dance number, and I chose to do a strip tease in the most basic of senses. So yes, technically I took off my clothes, but I always had something else on underneath!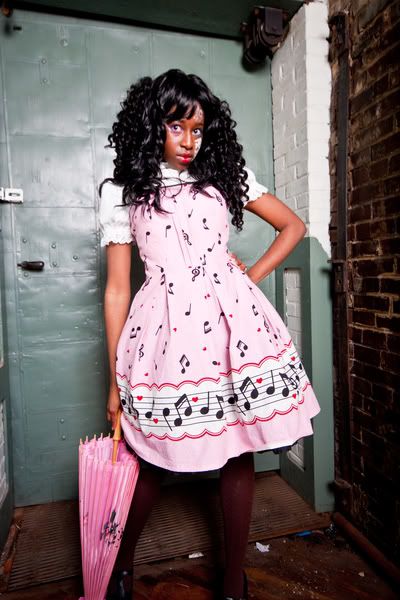 You can kind of see my other skirt peeking out in this picture XD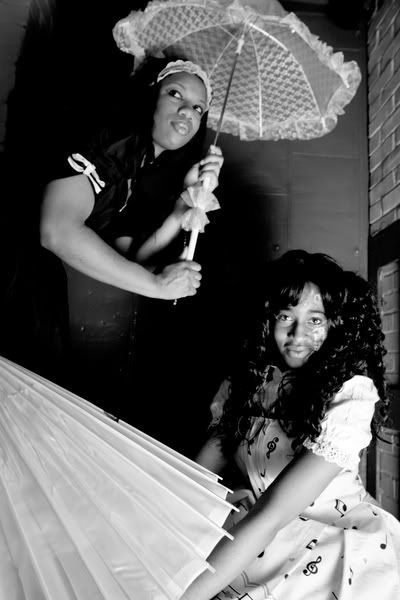 I found a gothic lolita to take pictures with! She was one of the performers, but she walked in the fashion show as well. She's an amazing dancer!




The "gothic lolita" of the fashion show. I give her credit though, she obviously put a lot of thought into this outfit.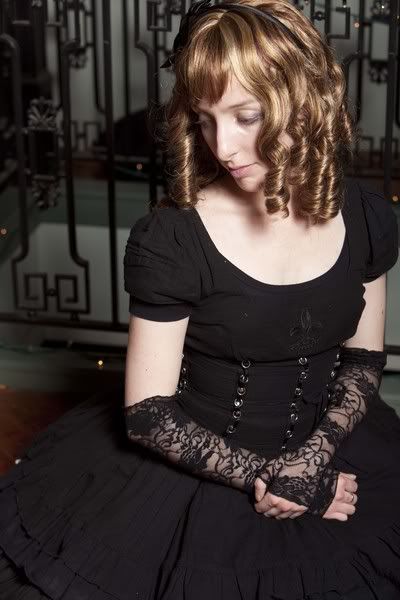 A real gothic lolita! She was an audience member, but the photographers just couldn't resist snapping some pictures of her.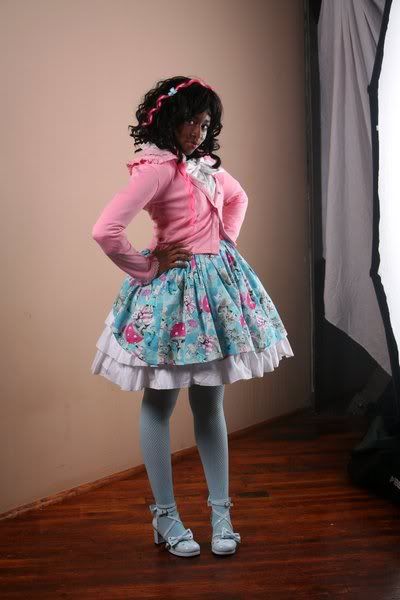 The ONLY picture I found of my favorite outfit. It was my first runway walking coord. All the models walked three times in three different outfits. Some models, however, didn't bring enough clothes?! So I ended up loaning some of my things to them. Like this one: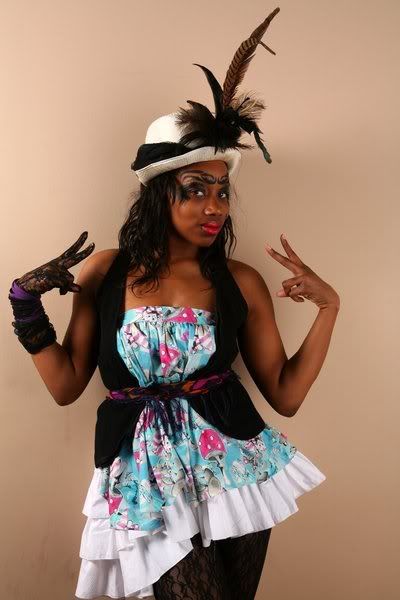 And my petticoat ended up in a dance routine at one point too. It was very chaotic backstage!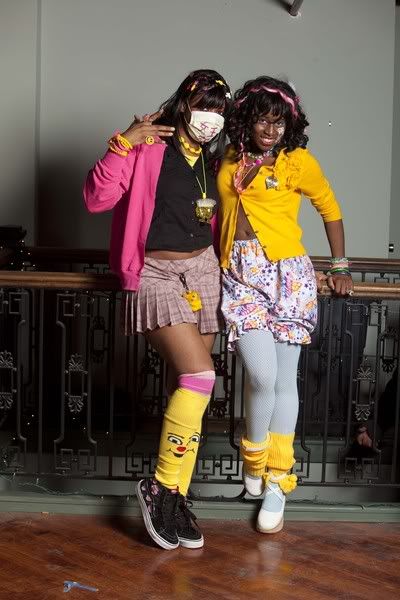 Another picture with the woman who dressed like a gothic lolita. This was my last outfit of the night when I stopped caring and just wanted to go home! So I decided to have some fun and show off my awesome bloomers!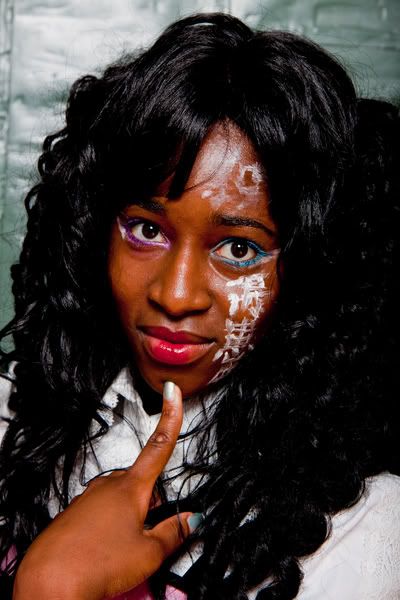 I'm pretty sure that kanji on my face is supposed to say something. I don't know what though.

There were, of course, many, many other models and outfits, but since none of them were (or claimed to be) lolita, I left them out. If there is a particular outfit you'd like to see, I can try to dig it up for you though!

Thank you for looking! And thank you for the tremendous response from before! Hopefully any future fashion shows will be even better because of them.