Okay! So! It's review time! I got my first JSK EVAR!!!1!1! -shot- XD Sorry if there is too many pictures or writing. @_@ I like detailed reviews, so I wanted to make a detailed one.

Anyway! I orders my first JSK ever on December 14 from Clobbao, and yes, this is when all the drama was going down. I decided on the Infanta Spring Sugar Susan Mint JSK and head dress. I informed Clobbao of my slight reluctance of ordering from him, since there had just been a big amount of drama brought up by him in another. To ease my fears, he told me I didn't have to pay his invoice until he received and sent me pictures of my JSK. I decided to take a chance and order from him.

I'm so glad I did!! He is an extremely wonderful seller! He dealt with me wanting three items and gave me shipping cost, to two with shipping cost, to one. Not only that, when I sent him my measurements, he informed me that a L would probably be too long. He then asked if they could custom size it for me, and had me give him new measurements so that it would fit my short 4'10" height. I was EXTREMELY informed of everything going on: when he sent my measurements to them, when if should be done, when they closed for New Years/Christmas, when it was delayed because of a coat, and I promptly given pictures of my JSK.

There was a bit of a delay, because Infanta forgot to send my headband, but that was only about 4 days. And he gave me free chopsticks to make up for it. 8D Free makes up for most things for me.

Clobbao - 5.5/5 No joke, he was amazing. I was 100% order from him again!

ONWARD TO THE PICTURES!

On January 26, I got this in the mail: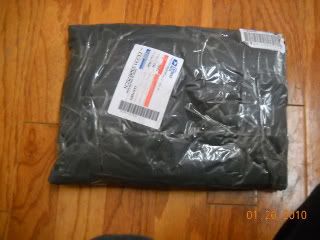 I was a bit worried about, since it was just a black big (very thick, though, but still) with clear tape EVERYWHERE. Had to cut through it @_@. But I had no need to worry! Under that I found this!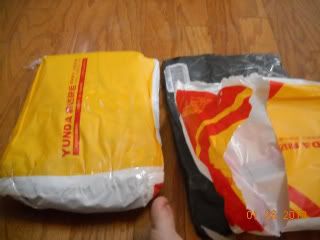 Two more bags! I would have knocked off some for the bag, but I felt is was MORE than protected. No damage at all. This is what everything looked like when I took it out: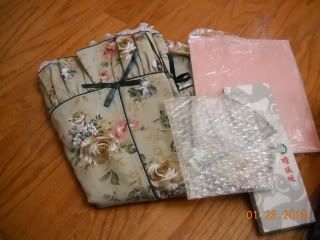 Laid out. <3 My pretty dress (Sorry about the blurriness):



My headband!:



Details now!!!
Bow on the front:



The sheer fabric/lace at the bottom. It's soooo soft!:



The inside of the JSK. It's not lined, but the fabric is REALLY thick, so I'm not worried bout it in the least. It's comfy, too.: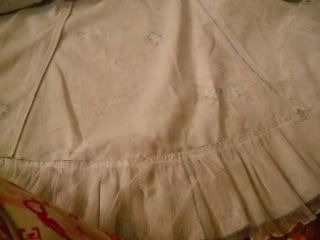 The back of the JSK: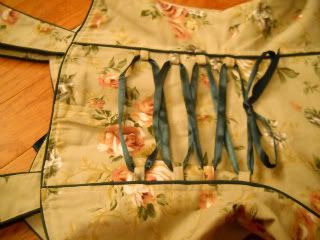 Close up of the headband: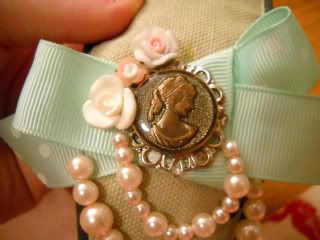 DISAPPOINTMENTS :(
Sadly, the seams on the bottom pleating and the bottom lace fabric stuff both ended in the front of the dress. I kinda hoped they'd be in the back. I circled them so you could see better.



The inside of the headband looked like this. Kinda saddening.



The piping on the headband was off on one side.



FINAL SCORES:
Clobbao: 5.5/5 He's wonderful.
Shipping: 5/5 I got it shipped with EMS and felt very safe about it. Doesn't really matter what materials to me, as long as I feel it was safe.
Infanta: 4/5 I'll order from the for sure, but I'll make sure to give a bit bigger measurements. It was a bit tight in the bust (can't wear a bra with it, but not a bother, since it looks fine). The minor flaws did bother me a bit, because they could have easily been avoided.

BONUS: ME! That face is so horrible, but I dislike cropped faces, so I'll leave it be. XD BEHOLD!