Beware! First-time lolita post...

So I have a friend in HK that was willing to help me buy some lolita clothing from Anna House's store. She took a few pictures of the shop and told me about the store. She snapped these with her phone, usually shopkeepers in HK and China don't like people taking pictures of their merchandise. This is on Dec. 1st by the way.

Pictures:
Say, is that the limited edition dress?




Another corner:




OMG I didn't know they sold top hats!


Anna House is actually located in an office building. It's pretty easy to spot a lolita store among all of them. There was only 1 clerk in the shop when my friend went there and she even helped her fill out the customs form (which the clerk seemed to already have in the shop).

I asked my friend to buy a blouse, skirt, bloomers and headdress. I was worried about shipping so I didn't ask her to get shoes too. She went after school to buy the stuff on Dec. 1, and I got it on Dec. 4th.

Shipping was about HKD$174, about $22 USD. The package only weighted .954 kg...!

The items were individually wrapped in plastic and put in a box.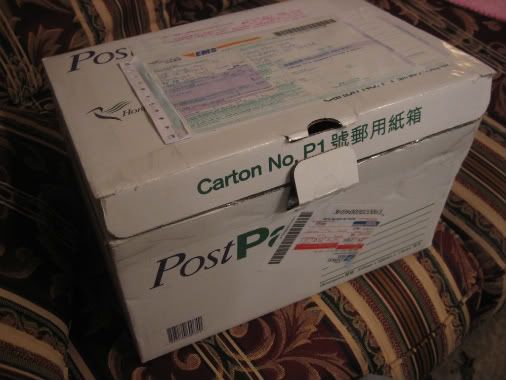 The whole skirt. It is actually really light, but not see-through. It has an elastic waist.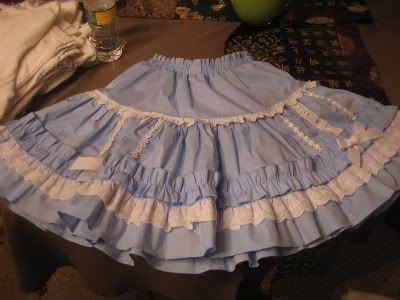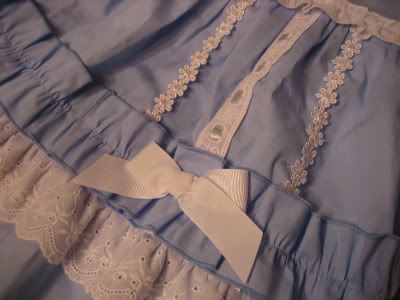 The whole blouse, it's supposed to be white.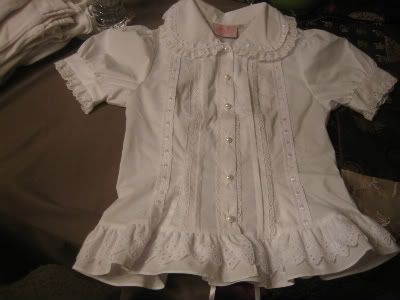 Close ups: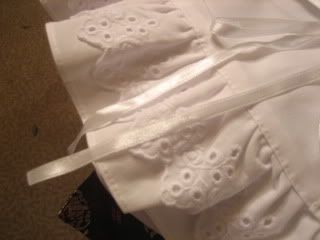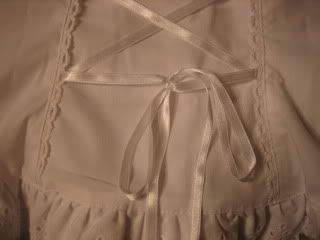 AH does make XS~
Headdress. It's on a pretty sturdy headband, not at all like those $1 Walmart ones.
Bloomers, close up, inside (lifted up), whole shot.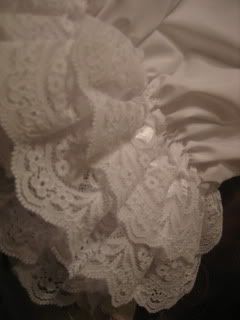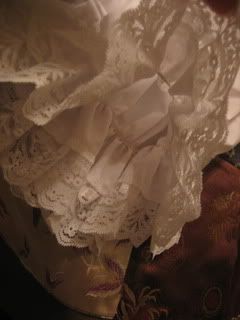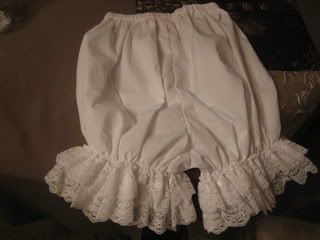 This is me wearing it, with no petticoat. I'm skinny so I had to use the laces T_T. Unfortunately there are no lacing for the arms, I needed those too! For any questions about how think or transparent the blouses are, I am wearing a dark blue shirt shirt underneath.
EDIT: Photo when worn. I took these myself in front of the mirror XD
Shipping: If it's bought and shipped, it's going to be fast. HK Speedpost is faster than the USPS domestic. At this moment I'm still waiting for something from ITS and it's been almost 3 weeks.
EDIT: It seems the package got lost in the mail. They remade one for me on Christmas Day, which was nice of them~
Product:
There were no glaring flaws in the clothes, not even a stray thread. The cloth isn't as soft as the $40-ish casual blouses from GAP or AF but still pretty worth it. The detail is wayy better. I don't think the arm circumference thing is their fault though.
=a good review.
I plan to rate other Chinese lolita clothes and stores, if I can recover my vacation photos. Also, if this is too picture heavy, tell me =.=.
Thanks for reading!