Please come in <3

All prices can be viewed at my journal
jewel_garber , thanks! And thanks for the plenty of heads-up, everyone xD sorry about that! *dies of embarrassment*

Firstly, Hello everyone! I go under the name of
bluenitro , And this is my sales account, where I will be selling a myriad of colorful and shiny things. Everything I pick must pass three tests: It has to be cute, fine looking, and durable. Oh, and it has to be SHINY.... So that's basically four I guess... Anyways, I've been planning this for months, but I'm still lacking a few things. However, I think I'm ready to start selling. So...here we go!


First up, we have our hair clips. There are two types, a heart and bow, and each shape has 2 colors to it.

.


Cotton Candy







Lemon Lime





Sweet Pink






Lavender & Orange (couldn't think of a cute name for this one x3)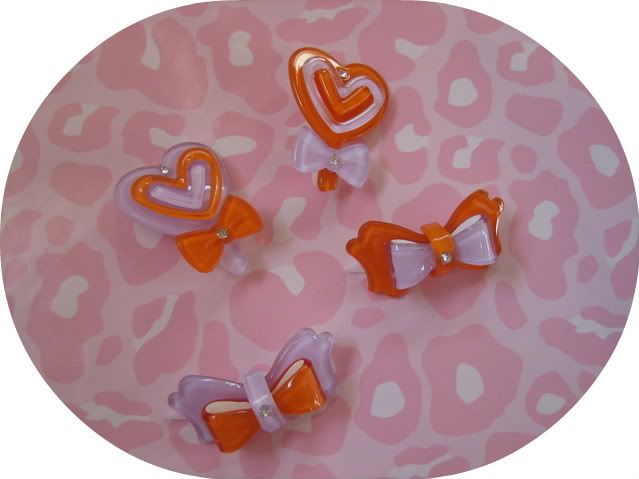 Size reference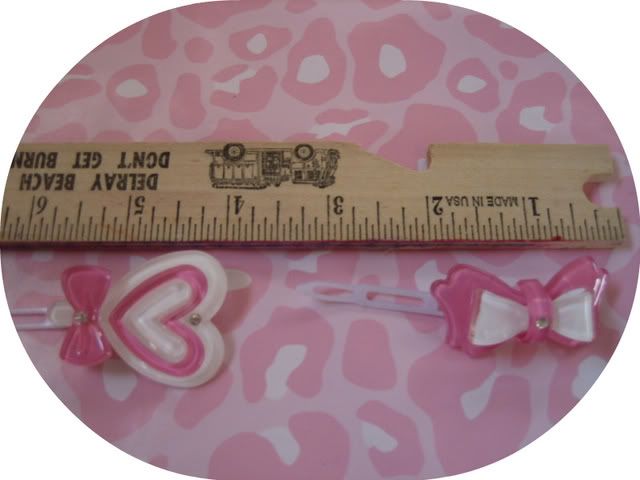 The back. It has little teeth that grab hair quite well, but not terribly hard. Don't be fooled; the plastic
is durable and I've been wearing mine for months now with no problems :3






Okay! Now for the headbands...now be AMAZED...!!!!...!!!! Each headband is absolutely gorgeous. The small teeth are comfortable on the scalp, and they don't squeeze at all. They really are beautiful...and SHINY.


White Rhinestone bow
Sakura Flowers
Lime Green scalloped bow: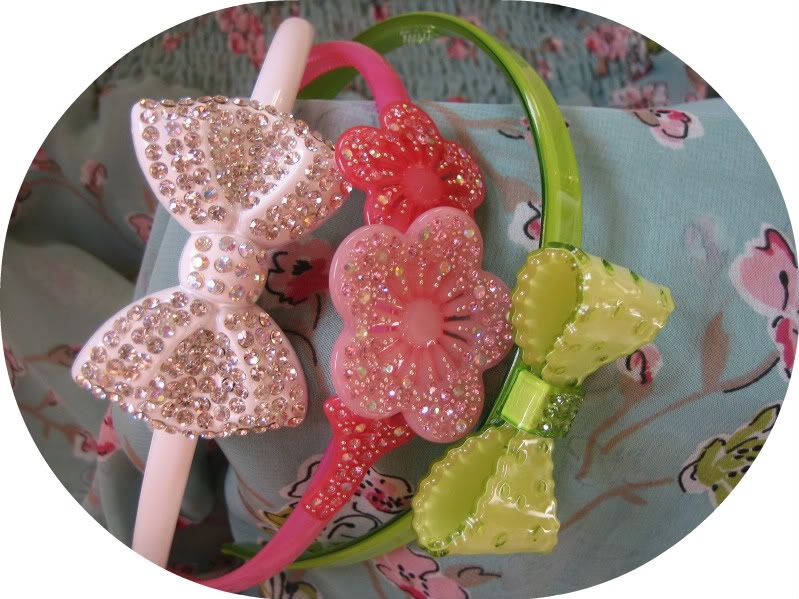 Slim engine red bow
Sailor Blue Scalloped bow






Pink Rhinestone encrusted bow and White version with blue and pink rhinestones
Slim Ocean blue bow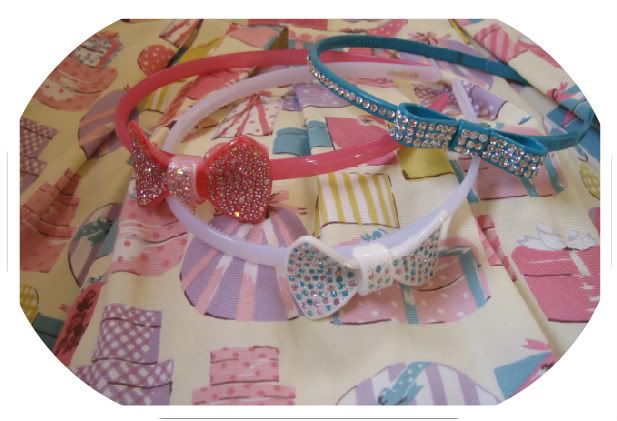 Okay, that's all for now! Thank you for your time! I hope you saw something you just had to have >D If you'd like to place an order, please visit my journal. I'll be posting more individual shots there soon. Oh and, my ETC skirts are not for sale, sorry!