On September 20th, I participated in a group order and bought these boots through
mashimaro_girl . I just received them on Sunday, so I thought, I'd share my experience.

Rough Timeline

1.) Sept. 20th I added myself to the group order
2.) Sept. 21st Mashimaro emails me back asking if there were any specific measurements I'd like to customize
3.) Sept. 23rd I send my payment
4.) The seasons change, I grow old and weary of this world
5.) Dec. 6th I pick up my boots.

I admit, waiting almost 3 months is unacceptable, especially when I was originally told I'd get them by the end of October at the latest. However, it never occurred to me to lay the blame on Mashimaro, as they are merely the middle man and have little say if their manufacturers decide to take their sweet little time. Never once did I think I wouldn't receive my boots. I just wish I had been better informed as to why there was such a delay. Overall though, I would definitely use Mashimaro again, and I'd recommend others to use it as well.

Now on to the pictures!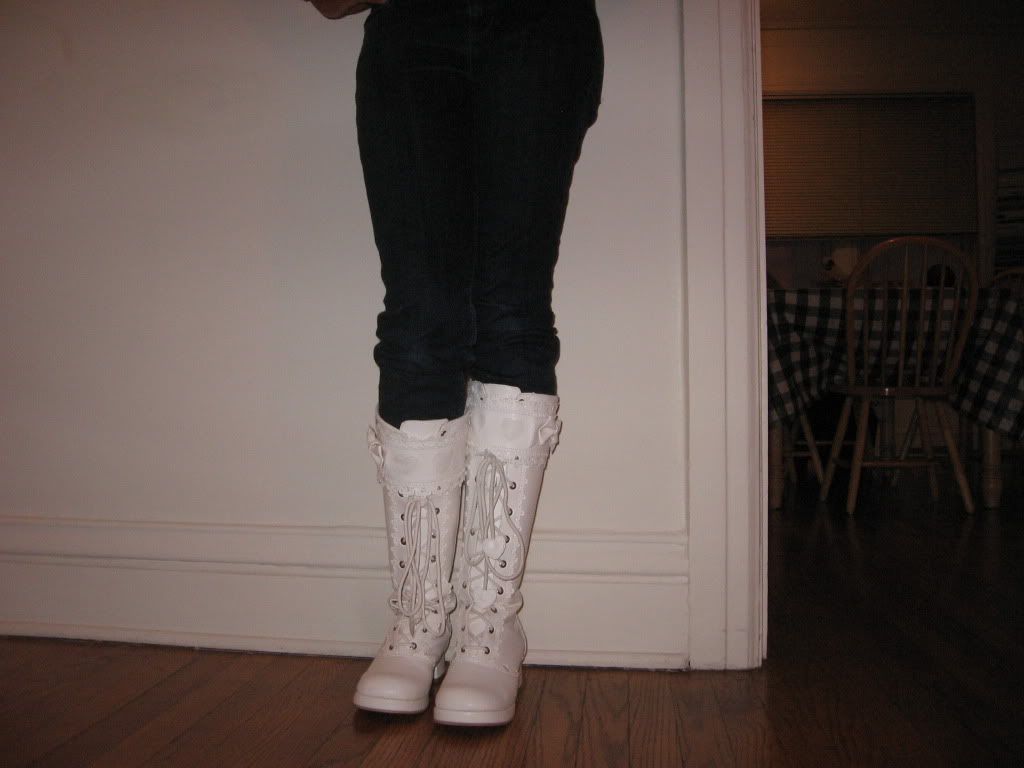 The boots are very sturdy. I was actually a bit surprised; I could see myself using them as regular snow boots. I didn't take a picture of it, but they came in this huge box, and were wrapped in plastic. There was no support or anything stuffed into the boots to prevent wrinkling or folding during transit, but the box protected them well enough.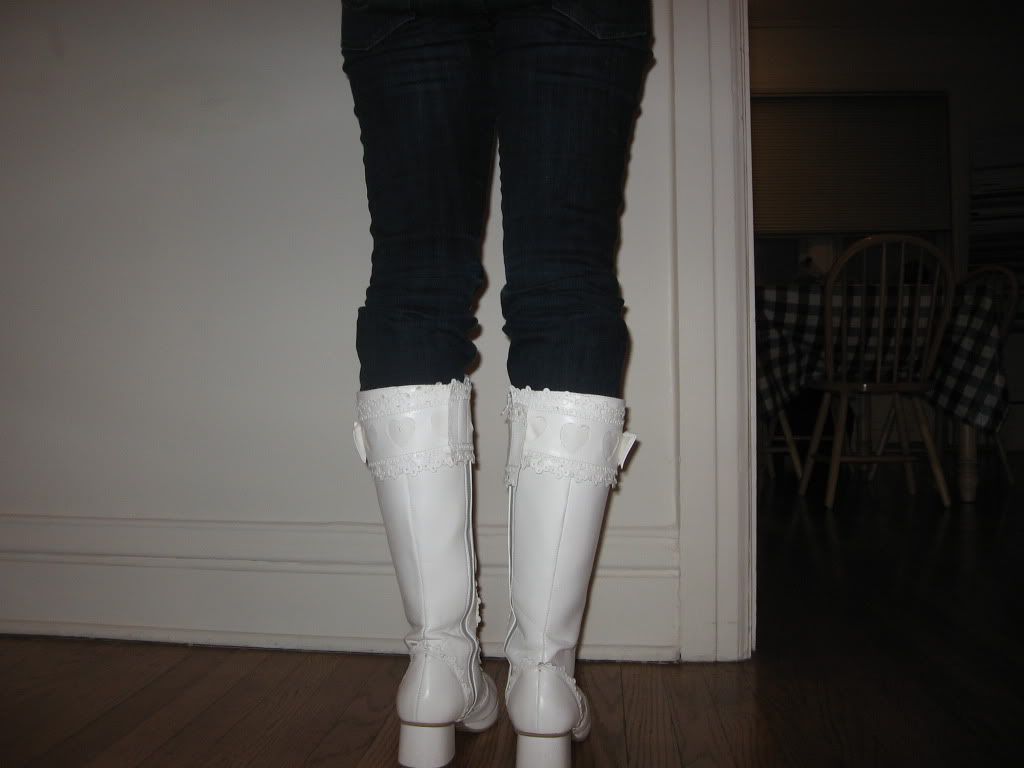 As you can see, they do this weird crinkle act around the ankles. I think this is normal though, right?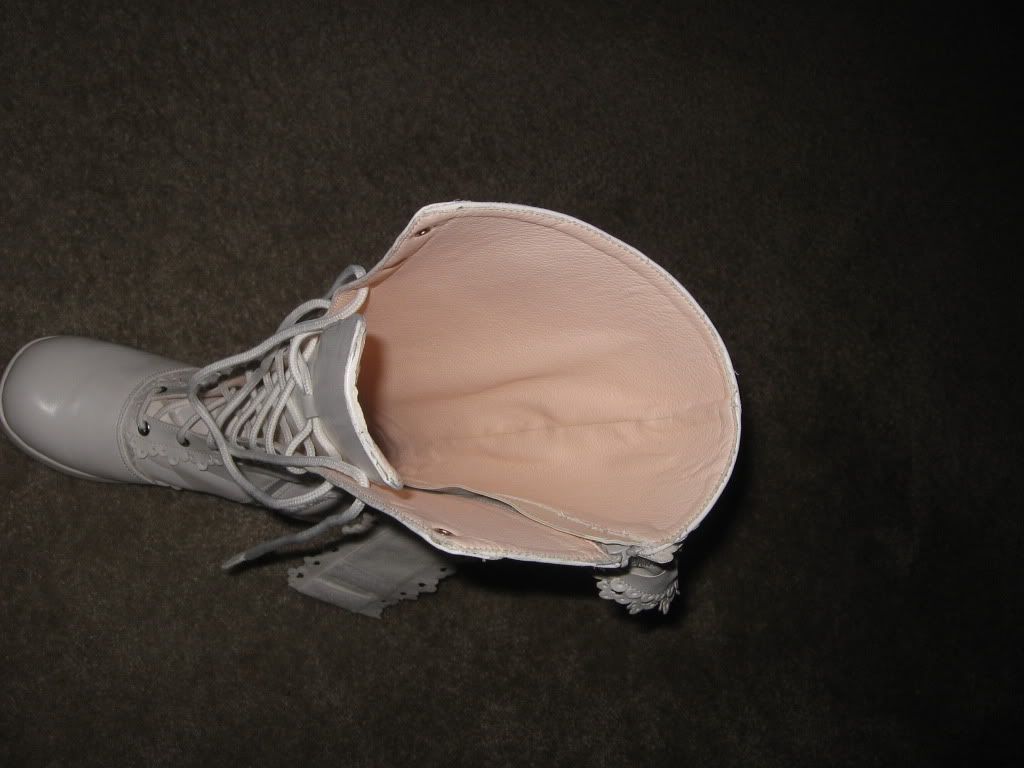 The inside of the boots are very soft and padded. I was again pleasantly surprised because I didn't expect them to be as comfortable as they are.





But alas! I found a flaw! Pen marks all along the heart cut-outs on the tops of the boots from when, I'm guessing, they were tracing out the heart stencils or something. Ah well, nothing a little nail polish remover can't fix.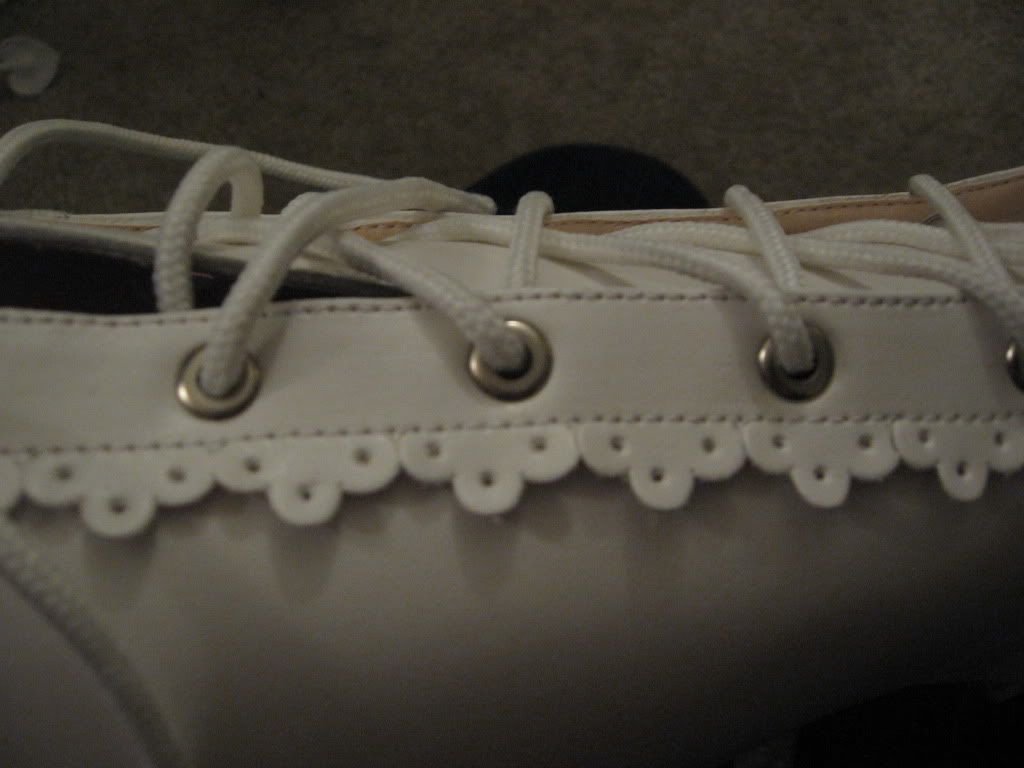 Close-up of the stitching. There are a few wonky places, but overall, it's well done.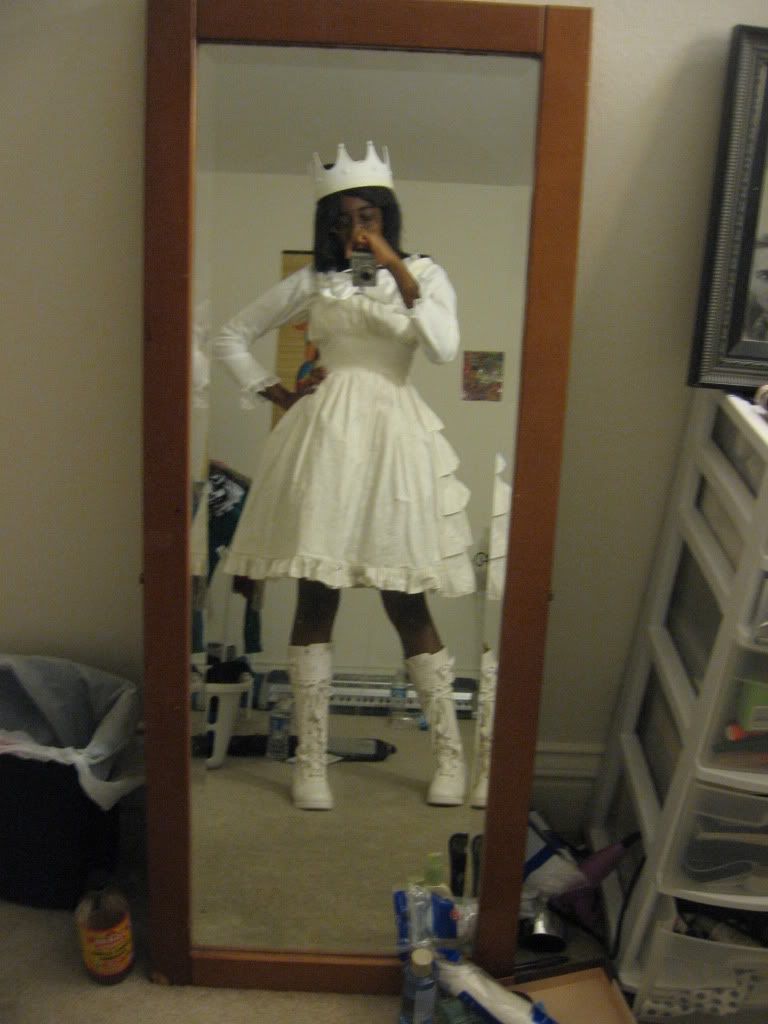 Quick coord I threw together to see how the boots worked. And then I snuck into my roommate's room to use her mirror. Bwahaha I am so sneaky. There is no reason for the crown. I just wanted to wear it XD

So in summary--

Communication: 3/5 -- I never asked personally why it was taking so long, but neither did Mashimaro offer up any explanation. So bad communication on both our parts I think
Shipping: 5/5 -- Mashimaro took very good care of my boots once they were being shipped. And they emailed me the moment they arrived.
Construction: 4/5 -- Shoes are never perfect, and these more than met my expectations, considering the amount I paid.
Overal Experience: 4/5 -- I would definitely order from this company again, and I'd use Mashimaro to do it!

I hope this helped some of you. Good luck with your next purchases!