Hi! I just wanted to share some news from Candy Violet. We're on our last push before we stop shipping on December 14th till January 7th for the Holidays.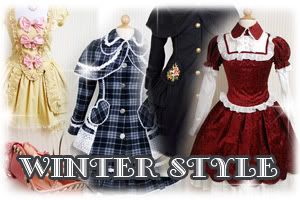 We have some one of a kind coats for any one still looking for something warm for the Winter, and I thought a few people here might be interested in our current sale, Victorian Promenade dress sets and Skirts, and both casual Candy in Paris Skirts are on sale right now. we even have some discounted gift sets including our last Visions of Versailles dress.

It's been a tough year for small business, but I wanted to say a big thanks to every one who has supported us, it means a lot to us.