So last Sunday there was a mini-meet here in Nanaimo, BC. Only 4 of us, one a lolita-for-the-day.

We had bubble tea, went to a local bakery for lunch-y things, and wandered around downtown. Then we went to the local ~big, exciting and glamourous~ mall and wandered around, hoping for entertaining reactions (we didn't really get any beyond the usual "Are you in a play? Do you dress like that all the time?").

First up is Bianca, the lolita for a day. We've been buds since grade 4, and it was her first time in lolita. I think it suited her really well. She was having a lot of fun playing with the skirt when we were getting ready, it was super cute.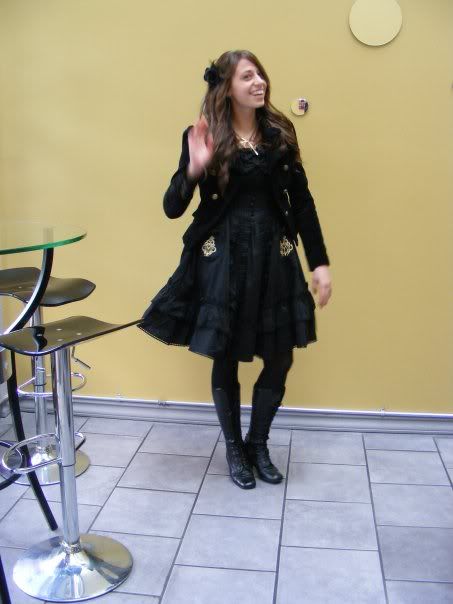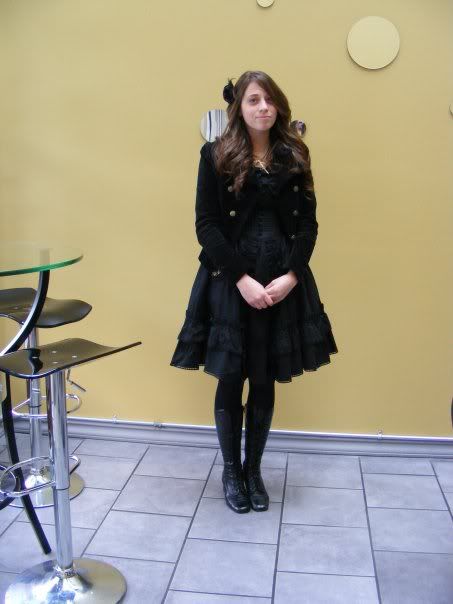 Hair corsage: Claire's
Necklace: Aldo
Jacket: Le Chateau
JSK: BTSSB
Boots: Vintage

Next up is myself, wearing a lot of polyester and a very hot wig. I think my ears melted a bit at the mall.




Headbow: Claire's
Wig: Cyperous
Cardigan: Juliette et Justine
JSK: AATP
Cutsew: MMM
Socks: BTSSB
Boots: like 800JPY from Yahoo! Japan Auctions |D

Coming up we have Bri (aprilalice) in an absolutely insane Value Village find skirt, a BTSSB blouse, and I think her hat was from Claire's but I can't remember. It was my first time meeting her outside of a convention and I think we get along pretty well.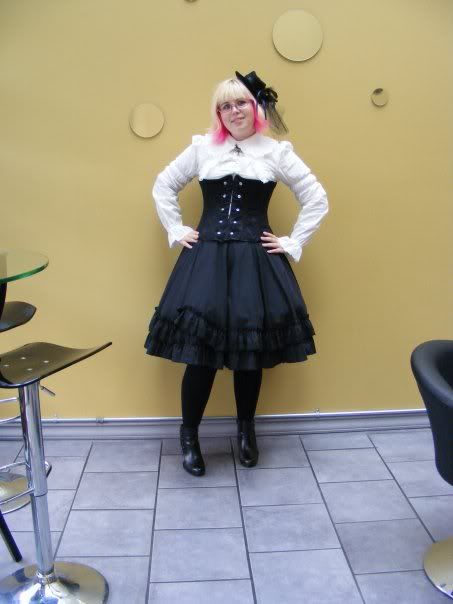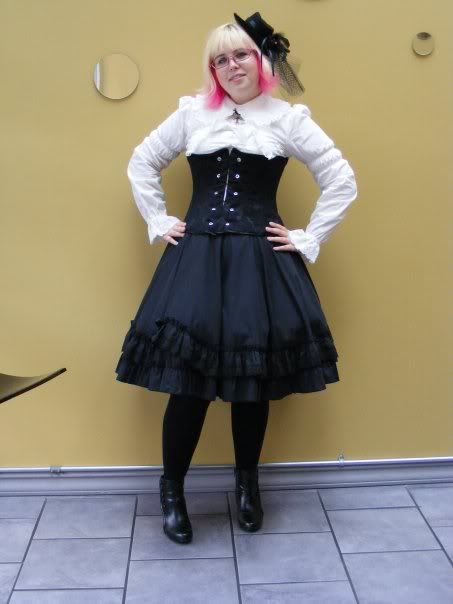 And then we have Karolina, who is without an LJ account. She was being camera shy but she looked so cute I ninja'd a couple of shots of her anyway.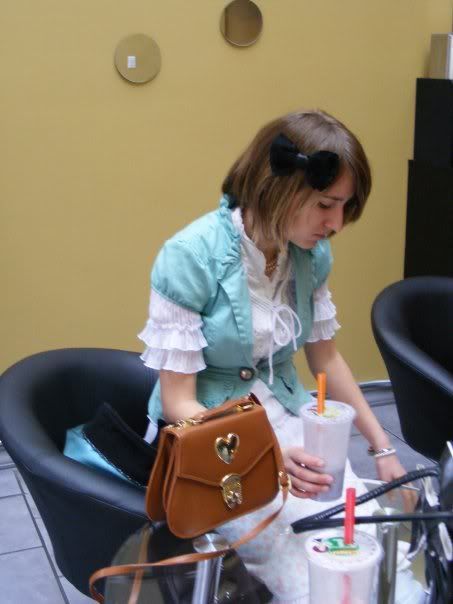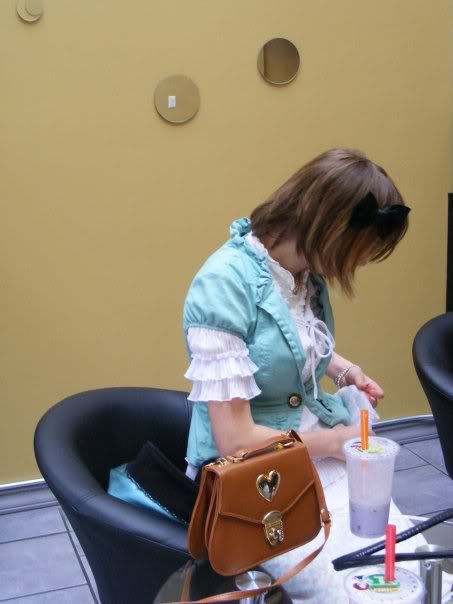 Sadly, I forgot to take pictures of the rest of the meet so you'll just have to make do with a picture of a picture being taken. Or something like that.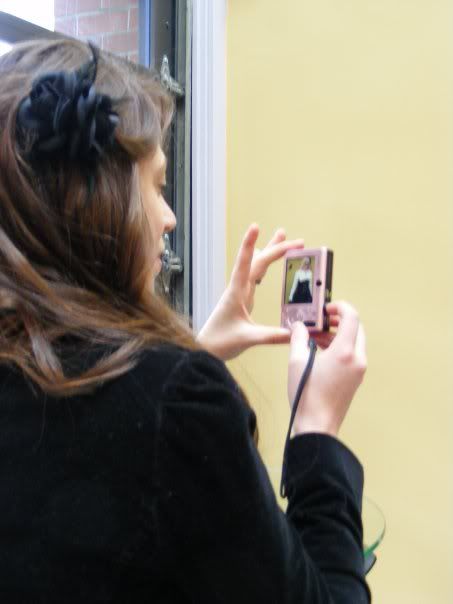 Thanks for looking! ♥