I've been trying to find some pretty flat-heel'd shoes for the longest time now, so when I saw that Clothing-Drop had some Meta ones in a pretty brown (my fave neutral), in my size (LL ;;), with flat heels (too tall for epicheels), AND A 38% MARKDOWN FROM $160 TO $100(brand new!), they were destined for me and I had to have them in my life.

Salespage: http://clothing-drop.com/boutique/index.php?main_page=product_info&cPath=7&products_id=368

I've never ordered with C-D before. I didn't even find any reviews with the (awful) searchengine. So I guess I took a leap of faith hinged on the fact that I've heard people mention them before when asked for places that sell used clothing.

Ordering is reasonably easy; sign up and pay through paypal. They ship out twice a week (Tuesday+Friday) from SanFran with delivery confirmation.

I ordered the 18th, and recieved them in the mail yesterday.
(these first few photos were taken in the car since I was on my way to school, haha)

My shoes came in a BOX holycrap. *Bodyline made me paranoid*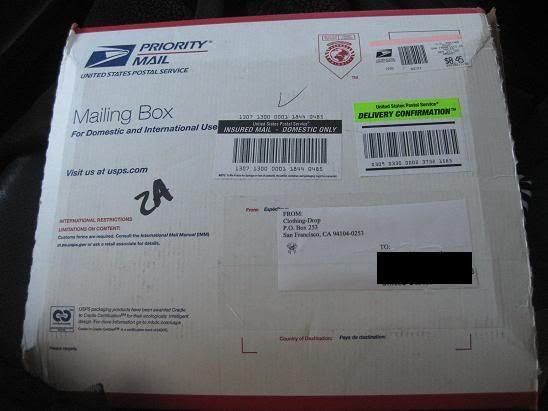 -
I tore it open eagerly to see... gorgeous wrapping!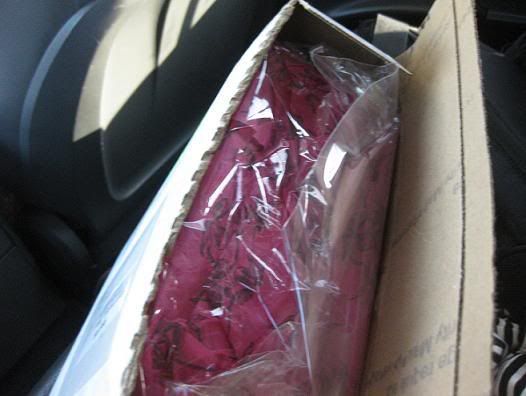 -

I was outragously pleased with the packaging. Like, forserious. Outer sturdy plastic with pretty tissue paper wrapped around it.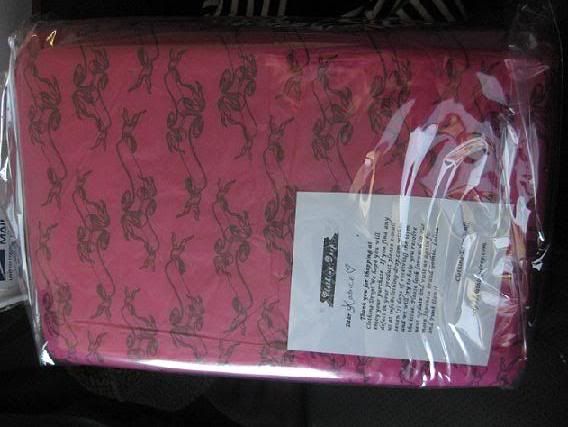 -
Note! I don't know about any of you, but I love when sellers give me little notes in the packaging; it makes it seem much more personal. :)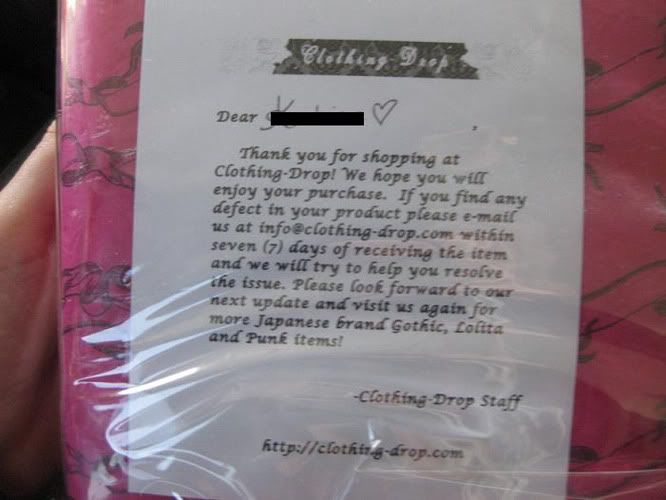 -
Carefully undo the plastic and tissue paper (I'm weird and keep things like that) annnnd- bubblewrap! And in the original Meta shoebox! Box in a box with layers of plastic and blubblewrap = this thing could have gone through hell and back and I'm sure my shoes would have been just fine.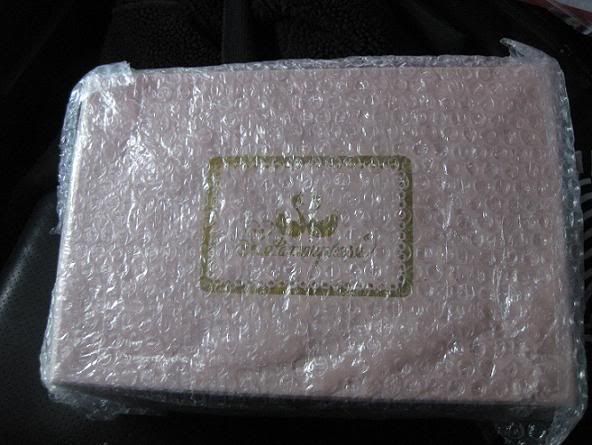 -
Sans bubblewrap and a bit of difficultly taking off all the tape, haha.



-
Side of the box



-
The incredably amusing care instructions/warnings on the bottom. I had a field day trying to guess what each one ment. (DON'T PLAY BASEBALL IN THESE SHOES lol)



-

They were wrapped in what I thought was pink tissuepaper--but no! It was actually a pretty thick cloth sack. Radsauce.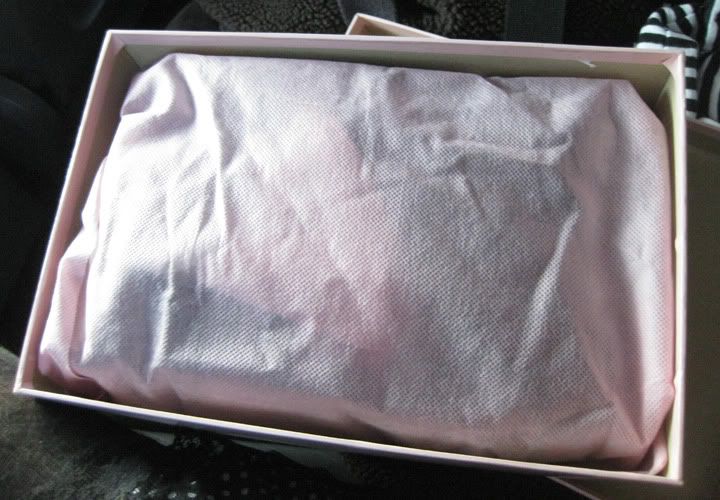 -
FINALLY THE SHOES, haha. I swooned. They're made of buckets of gorgeous.



-
Tag still on them, pretty much proving they were infact, brand new.



-

Closeups of front bow and buckles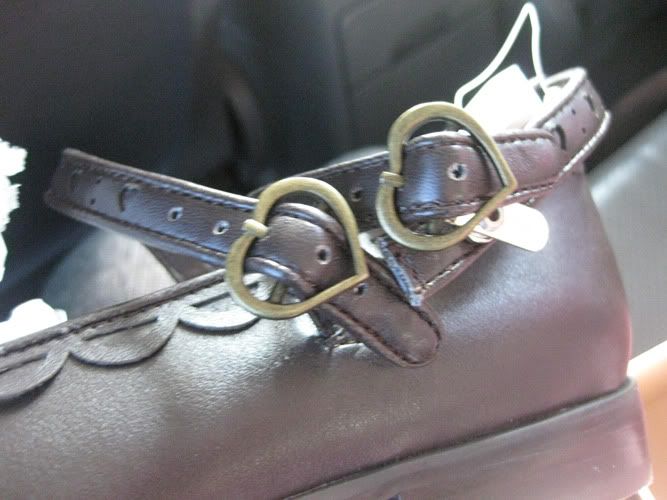 -
(finally out of the car)
These shoes included two extra clip on bows. They also came in their own little cloth bag. An ittybitty piece of thread seems to be loose.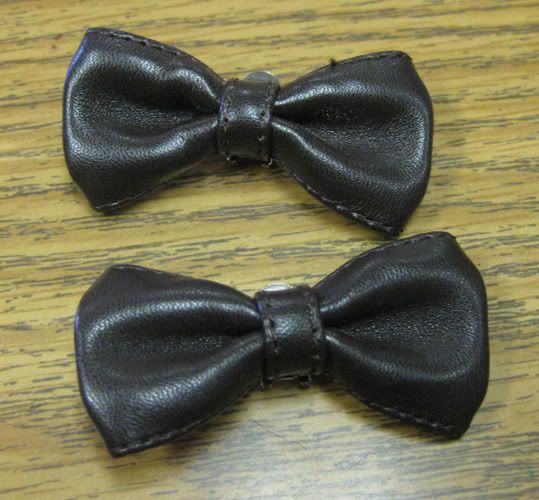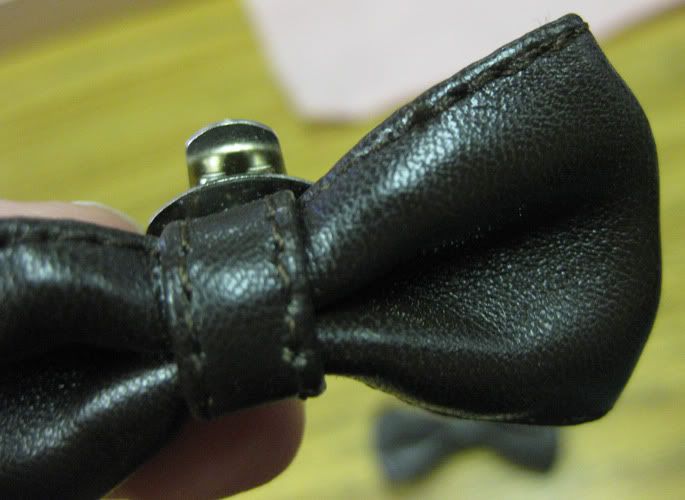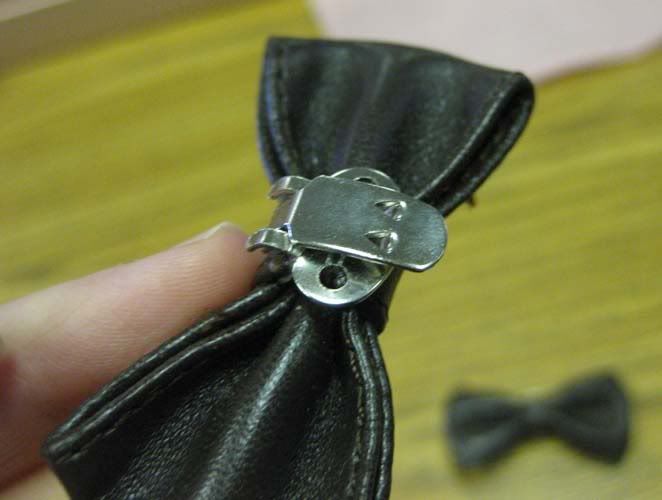 -
Enough of my walls of text; here's some detail shots: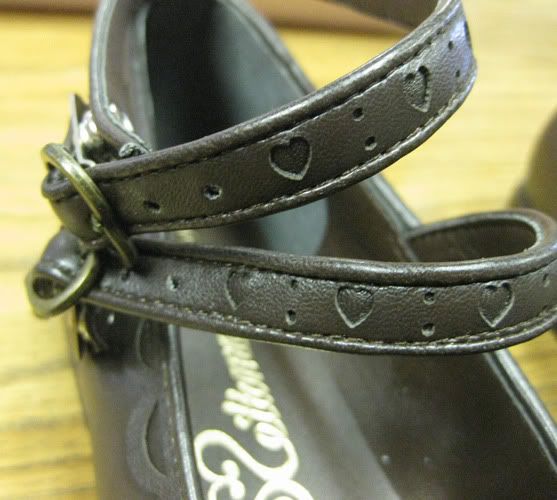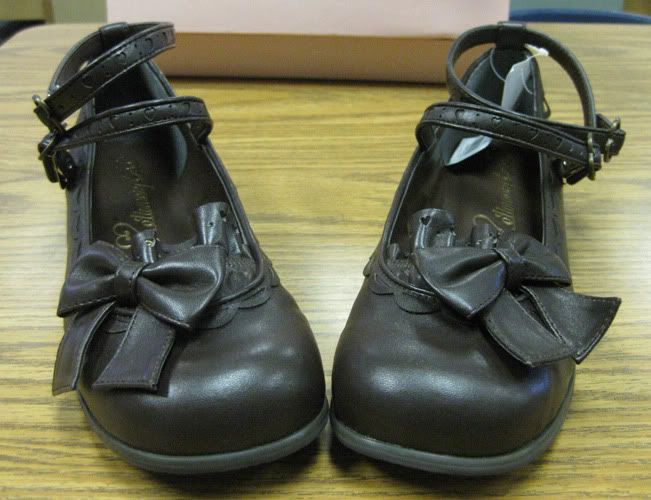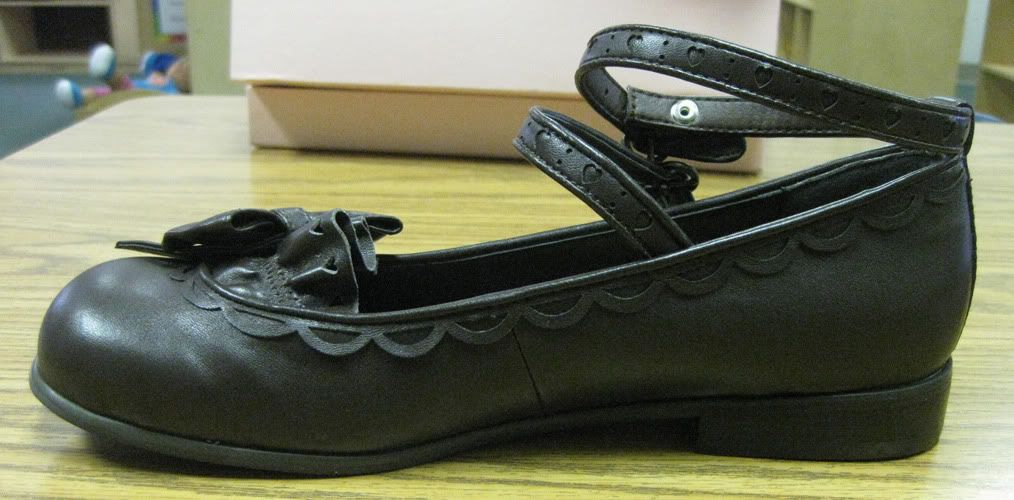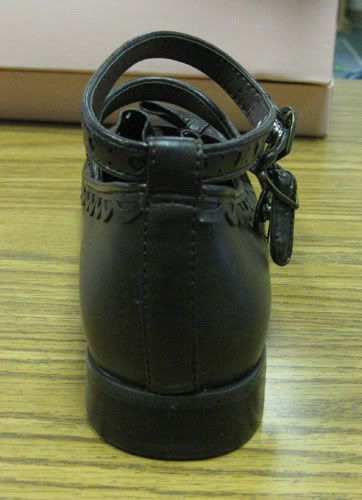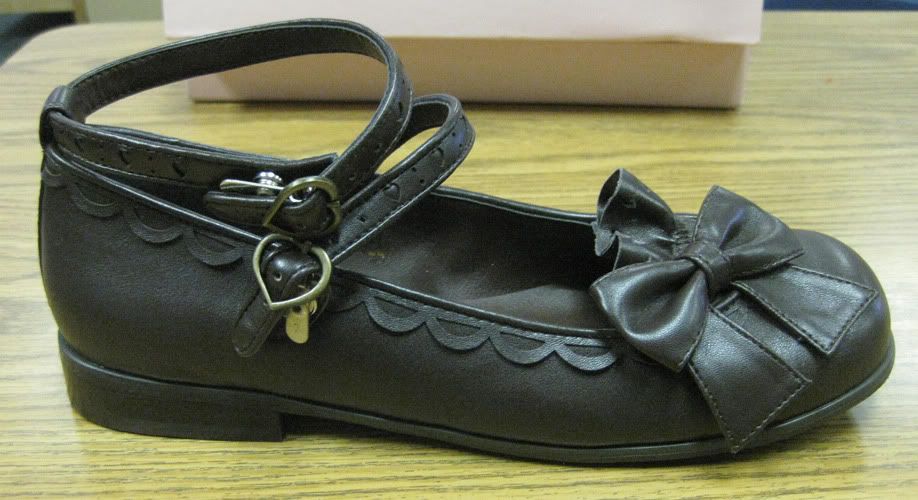 -
Annnnnnnd, some shots of me wearing them. They're VERY comfortable. I was suprised because I thought I'd have to break them in, but they don't feel very stiff at all. They have a bit of room; enough for thick socks. The only thing that bugged me were the buckles. They were a pain to unlatch, but this is probably do to 1. They're new and thus the holes are still small and 2. I'm paranoid that they'll spontaniously burst into flames so I tried to use as little force as possible. DISREGARD THAT I suck and totally didn't notice you could just snap them into place, meaning I'll never actually have to do and undo the buckles. THESE SHOES OFFICIALLY HAVE NO FLAWS.

I haven't worn them extensively, but from just walking a few steps in them, they feel great. :)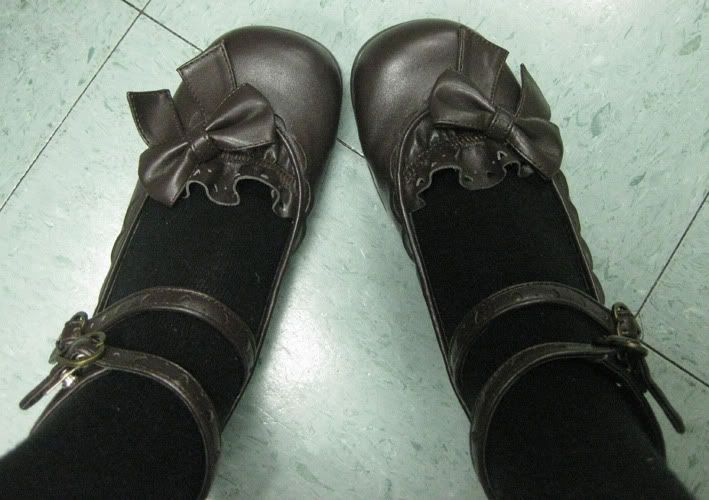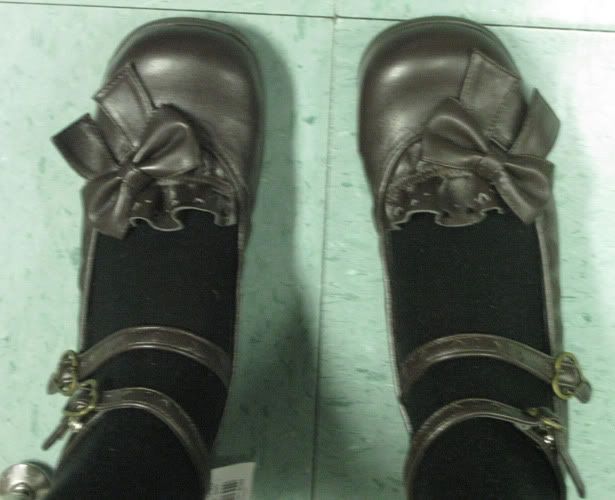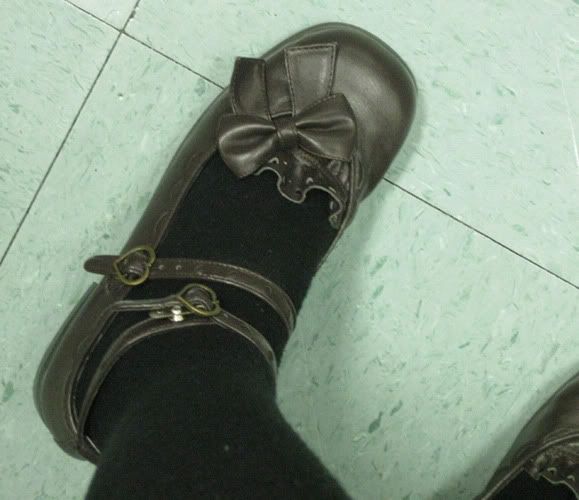 -------------

Shipping: 11/10! After getting so many packages with little protection from the hazards of mail-delivery, I was thrilled with how well these were packaged, shipping only cost me $8-9 (shoes are usually expensive to ship because of weight, then again I'm also in the US so~), and it only took a week to get here.

Communication: 7/10 There was nothing really awful with the communication, it just felt like there could have been...more. They pretty much just notified me of my reciept and that was it. I had to figure out going on my account to get my tracking info by myself, as well as look up shipping times and dates. I didn't email them any questions, so I'm unsure of the customer service.

Product: 10/10 Just as advertised. They were brand new, low heel, and in great condition. They included the extra bows they mentioned on the sale page. I love them to bits. <33

Overall I was very very very pleased with my purchase, and would definately do business with them again! :)