I apologize if this sounds petty,silly and over exaggerated but i guess im still a bit ticked off over what happened.I have bought from fanplusfriend in the past and didnt have a problem . Shipping was fast, the dress I ordered looked great. The only problems was that the belt for the dress came in grey instead of black (which black is obviously in the picture here). Not a big deal though ,so i let it slide.



Recently I ordered their fairy jsk dress here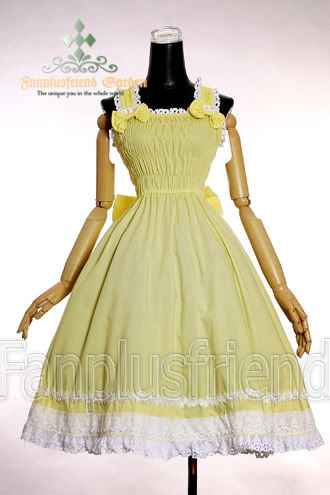 I've seen the dress in person and know someone that owns it. so it wasnt completely a blind decision, but this probably goes back to the rule, to never buy something that you cannot see. I regrettably decided to click on the: (more fabrics,and colors option) because i wanted a darker blue

I sent e-mails to them explaining the color I wanted and even highlighted the word

dark blue

in that color, so that

they could see what I wanted. If you ask me the color I really wanted would be described as navy blue but instead , the color described as navy blue on their site, looks more like a royal blue. Atleast to me, but i guess i need more then one opinion on that.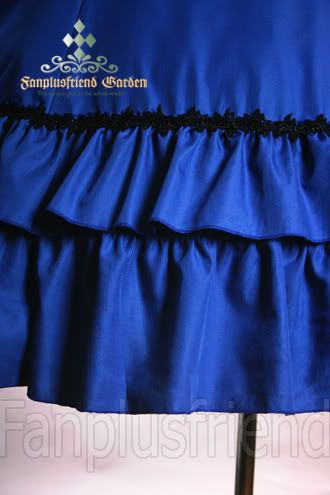 navy blue dark blue


Heres what I ended up getting , no flash, and no photo editing. I took it outside , I tried it on and the dress still looked black to me. A slight hint of blue, but under normal lighting barely noticeable.Even worse, there was a significant difference in the shoulder straps and one was waaay too short.
So not even 15 minutes after I got it I send fanplusfriend an email explaining the problem, because their exchange policies must be recieved within a 48 hr period or somthing like that.


I appreciated their responses but let me just say they had very rude customer service. All i wanted to do was make an exchange for the item and my mom and I were shocked at how arrogant and how defiant they were through a course of some 8 different emails. They just wouldnt give in, and denied everything .
Bo Hi customer suppporter kept sending me this picture trying to explain why the blue was soo dark instead of just letting me exchange the product from the very beginning. They said the reason the refrence picture looks bluer than my dres is because its smoothe cotton in the photo and the dress I bought was cotton broadcloath.I simply didnt care why its soo dark it just wasnt what I expected and I didnt want it . They seemed to get soo offended by that.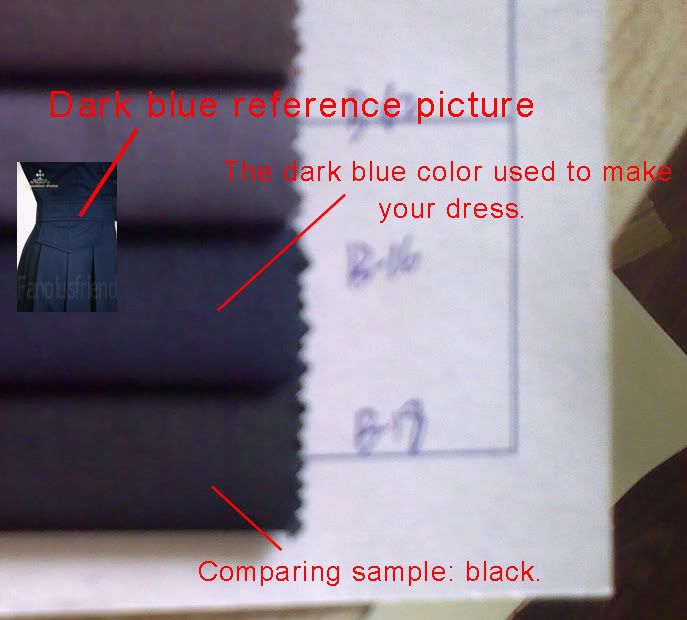 Why would anyone want to buy something blue if its identical to black? Why not just buy a black dress then?

Long story short, they didnt let me exchange but I was able to get my money back for the dress and return it, probably because they knew that I wasnt going to give up on it. 146.00 is something I'm not just going to let slip away.

In one email, I remember sending them a photo comparing the color to a pair of dark blue socks just to show them the color difference and they replied"What we did, is make our dress match our color description, not match your socks".

they also accused me of making a "false dispute" against them.

More than once through email they said "Please do not buy from us again", "Please just do not buy from us again"
and after the return was made they sent me another email saying pease just do not buy from us again. I work in customer service and what kind of business ethics is that ? The words do not buy from us again would never come out of my mouth.

I actually was looking forward to making future purchases from them and told them that, they pracatically banned me from shopping at their site just because I had this problem with them. I just feel that sort of behavior is unprofessional and very rude.

Has anyone else had this kind of problem with them? It seems like I was a bad egg. Ive read mostly good reviews on them and if something happened where you were unsatisfied they seemed like they were very quick to fix it .