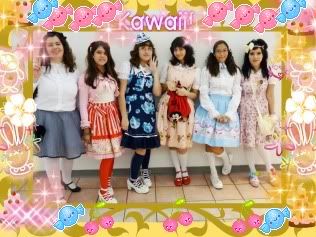 We Puerto Rican Lolitas decided to have a meet-up!! (Nov. 22)
First, we went to Forever 21
Sunglasses+Funny faces have become a tradition XD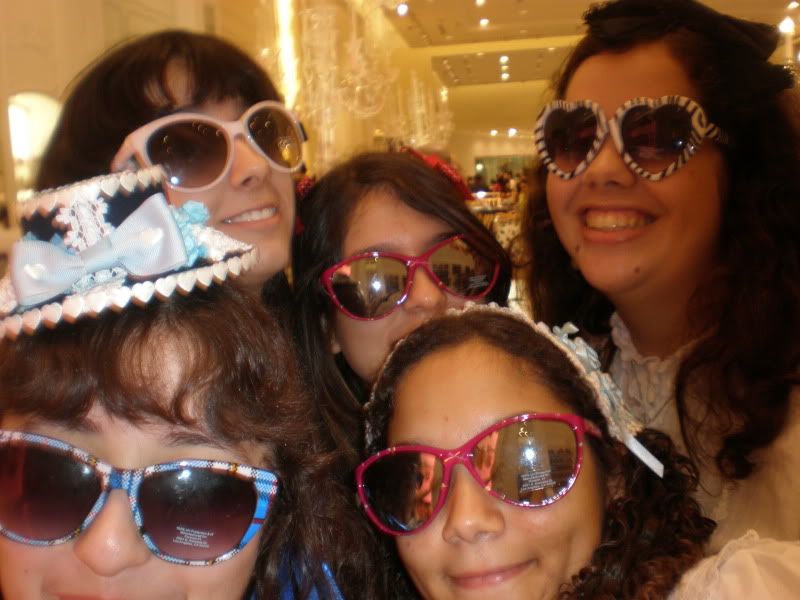 Really cool mirror thing XD except it's not a mirrror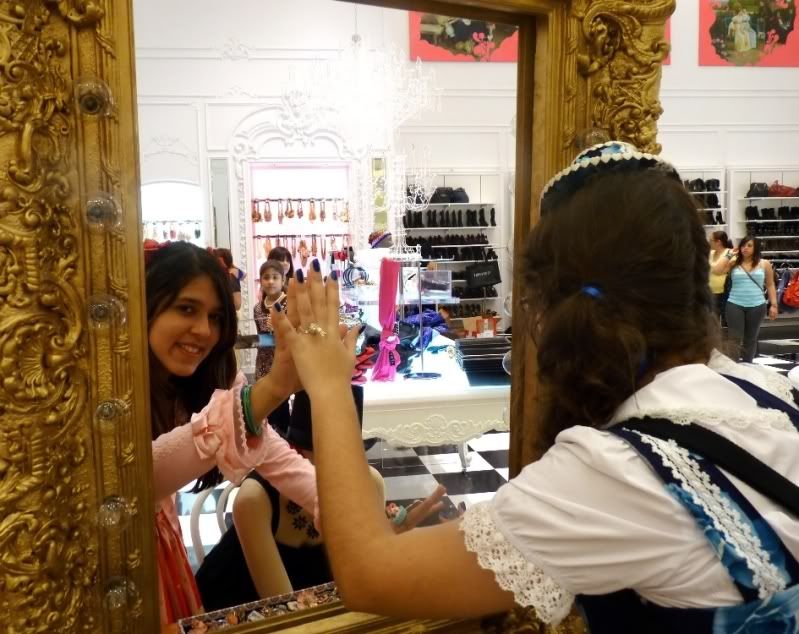 Then, to Claire's XD
Those hats were hilariouos XD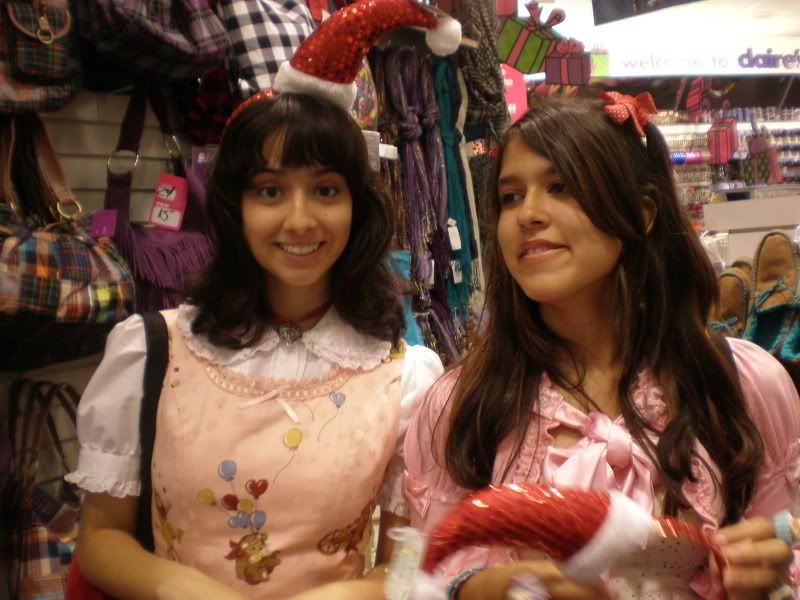 Then we waited hungrily for Gee to get here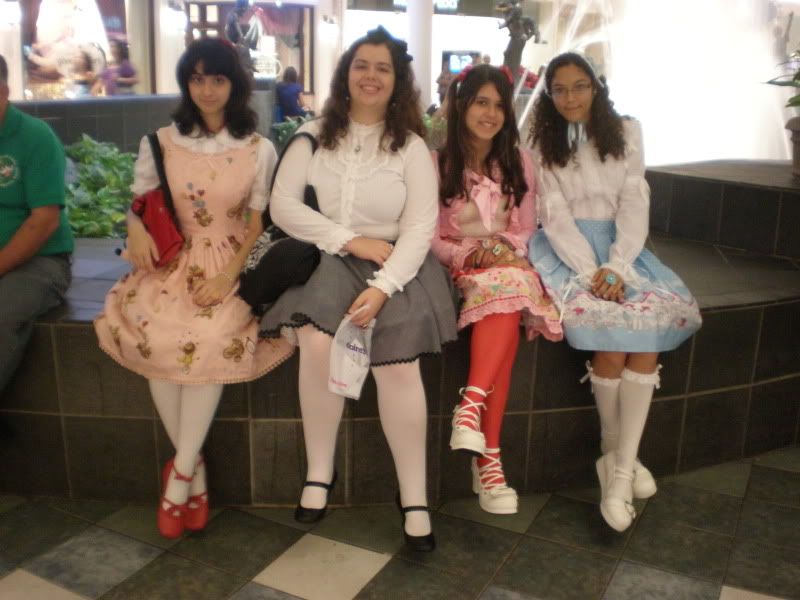 I got a sandwhich from El Meson, since I don't like asian food XD
Which then turned into a tale on how we should get paid to advertise El Meson, since we attract so much attention. And later on this became a thought of AP sandwhich hats and prints XD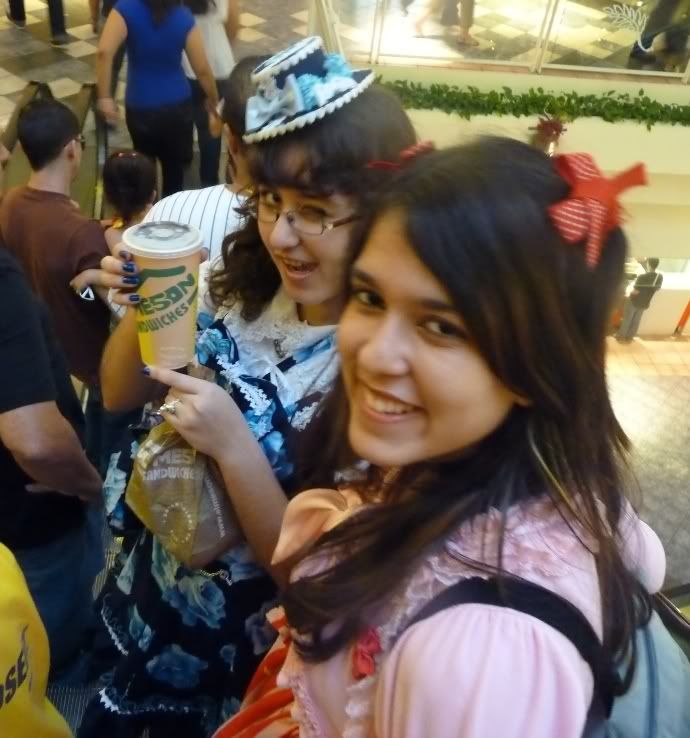 HOLY BUDA, GIVE ME LUCK ON FINDING THE CATHEDRAL PRINT OP!!!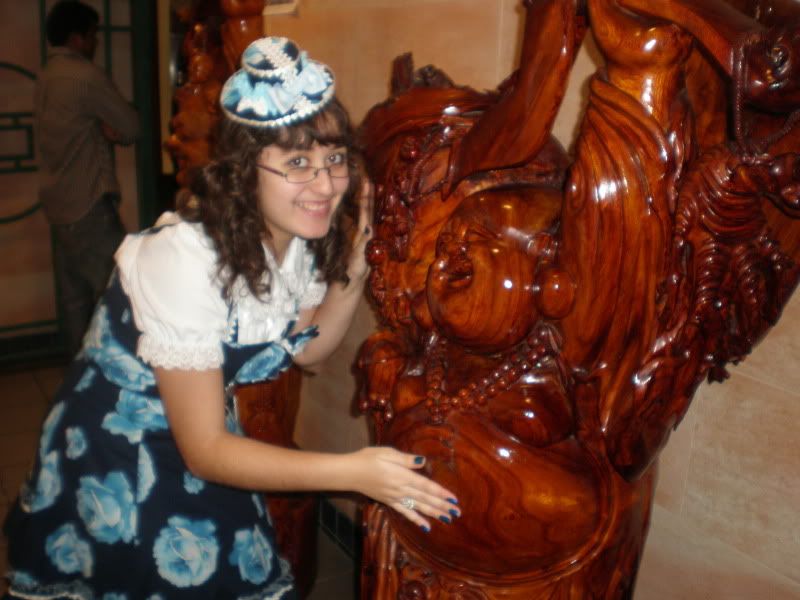 XD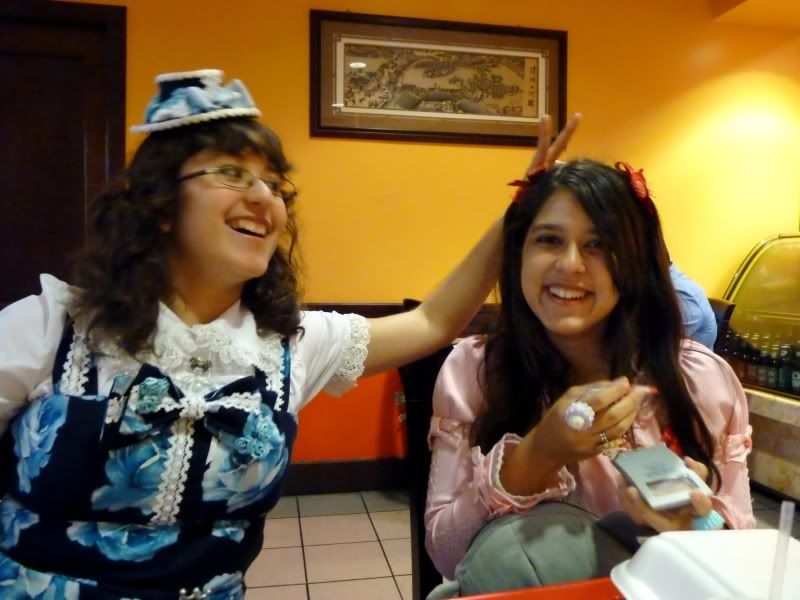 There was a weirdo fry in my fries.. except we believe it to be a very salty Sorullo XD
Lolis ♥ Chinese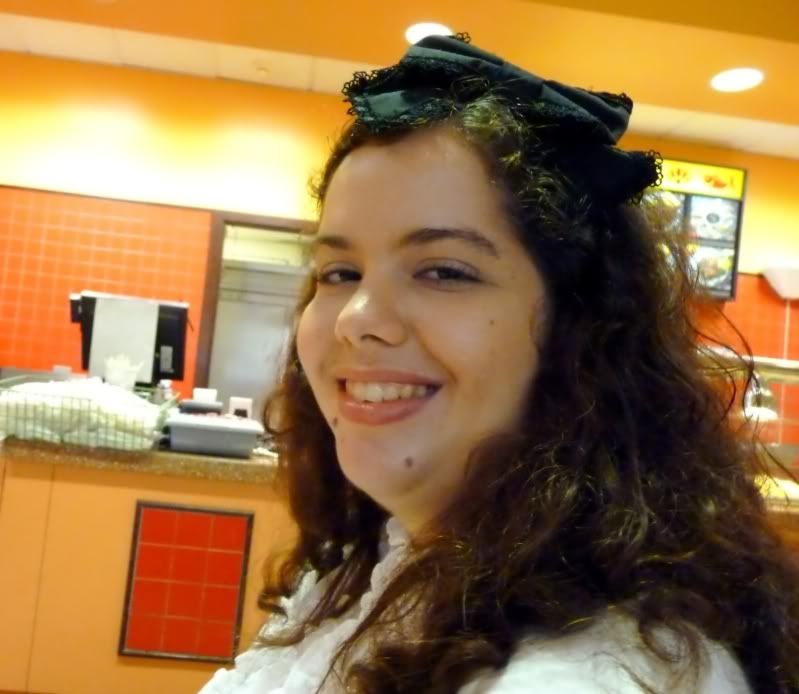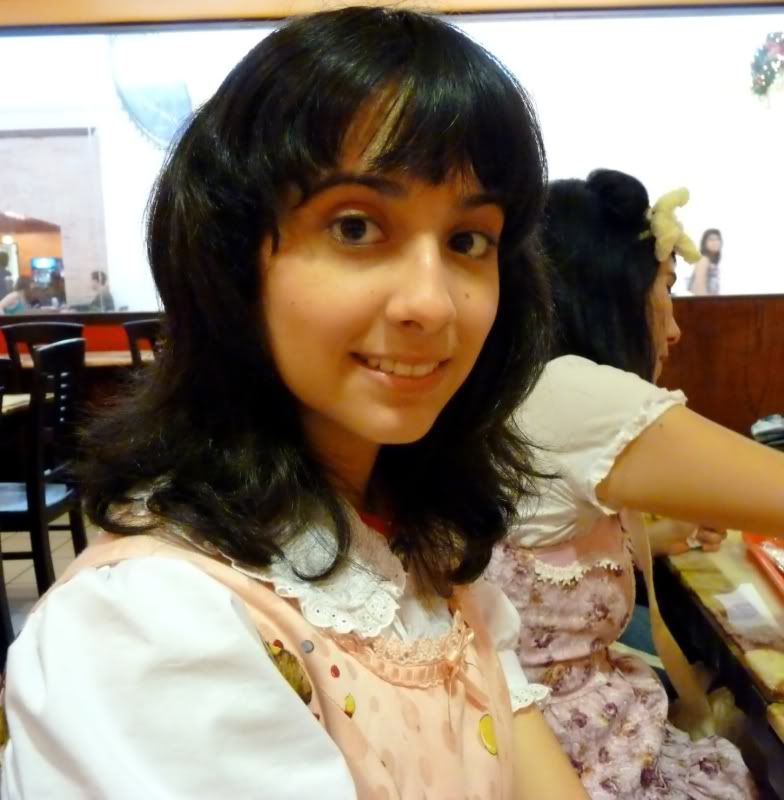 In the Candy Shop!
In Borders XD
BURANDO, YESH
We are such nerds XD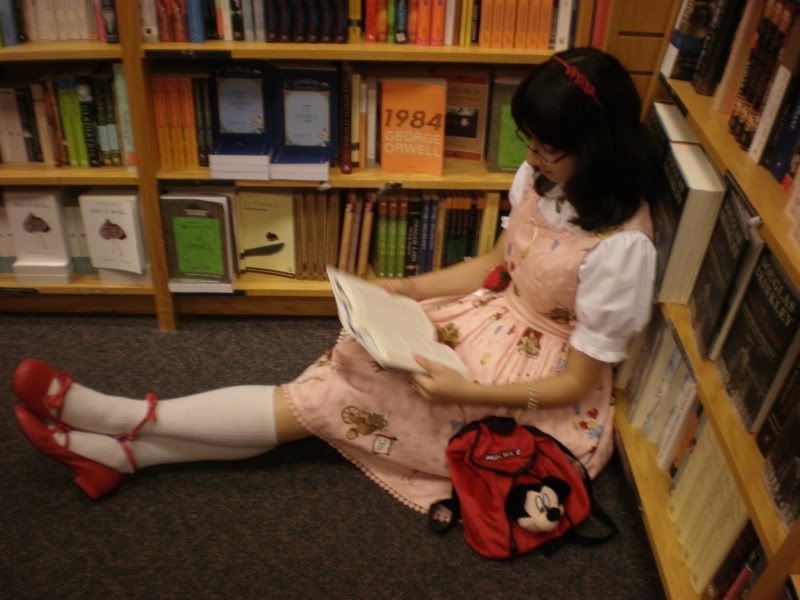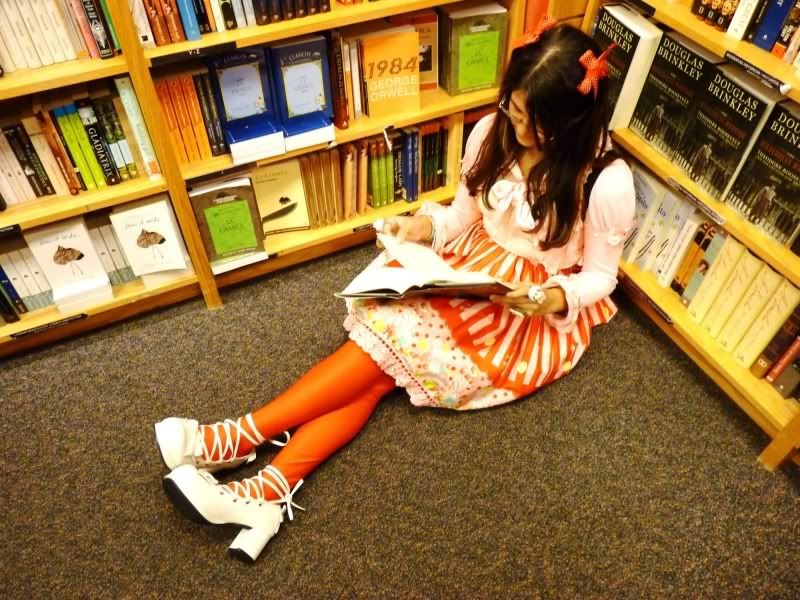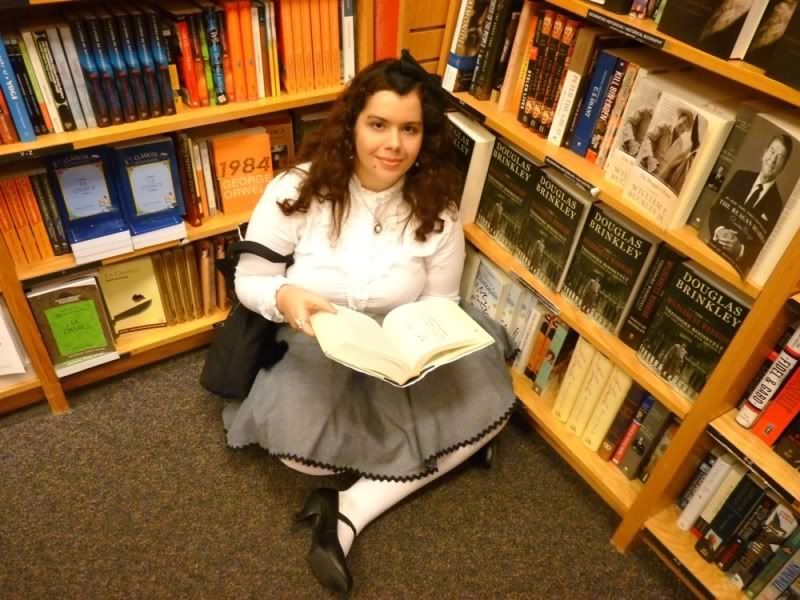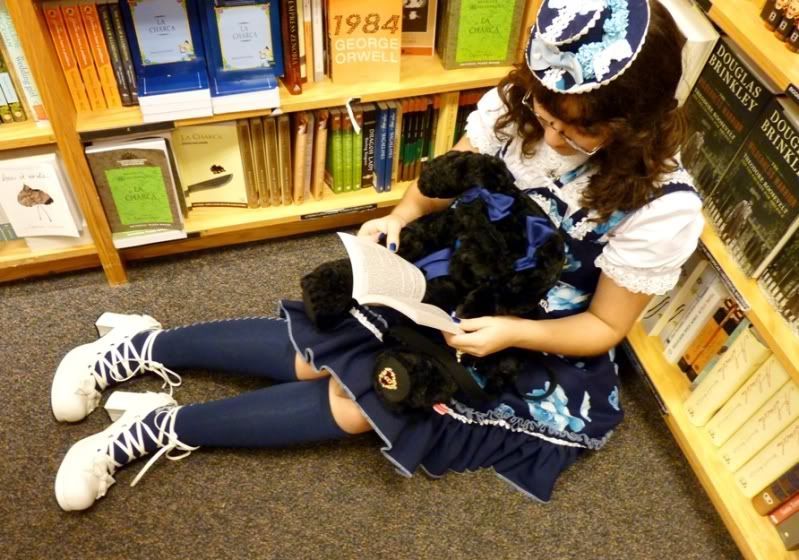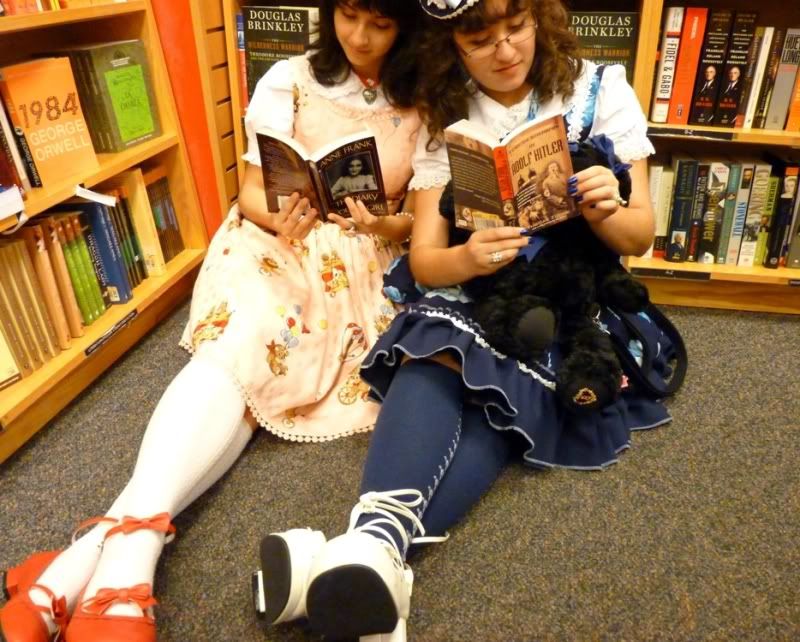 DUR HUR I ARE DUMB
GEEEKS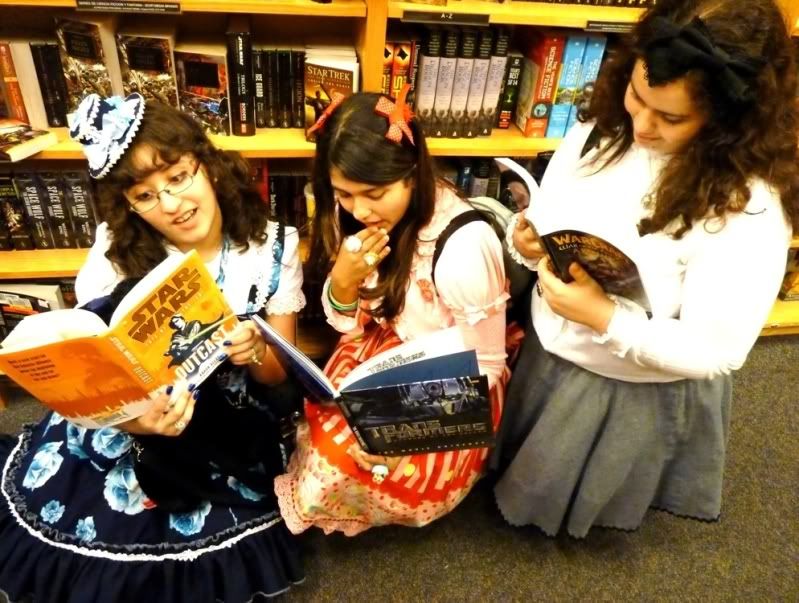 Pia scares me here XD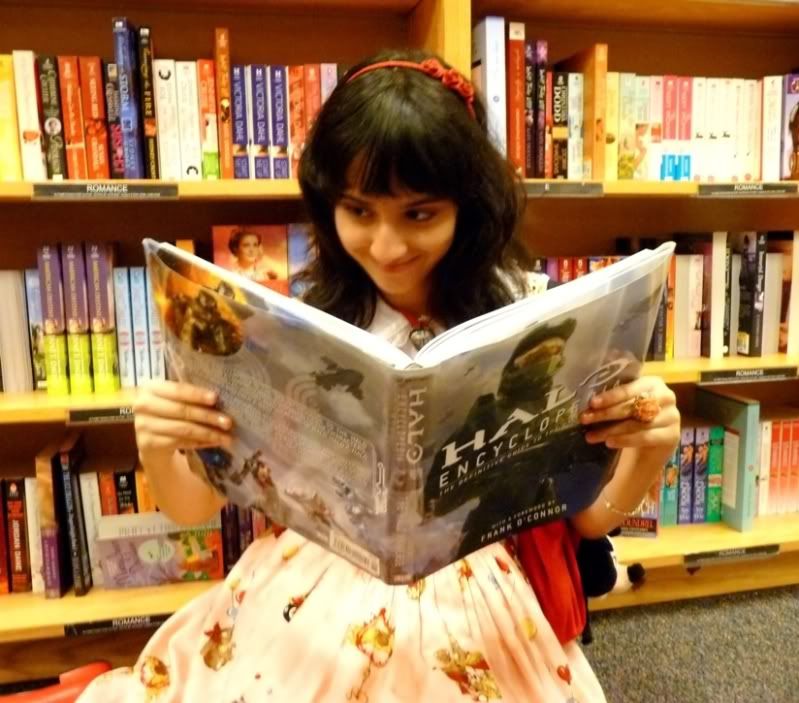 AVERT YOUR EYES! We must be as innocent as a new born baby!!! XD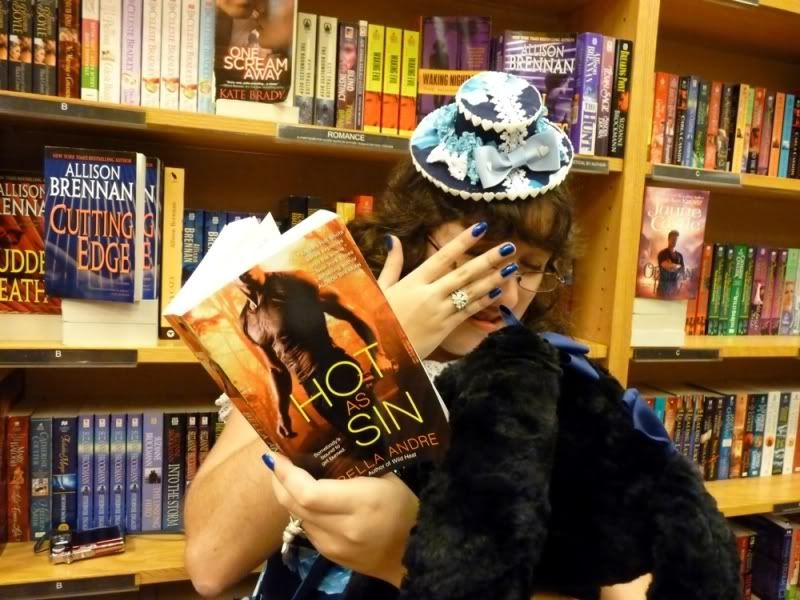 LOL, BABY GET IT GET IT GET IT XP
Moi XD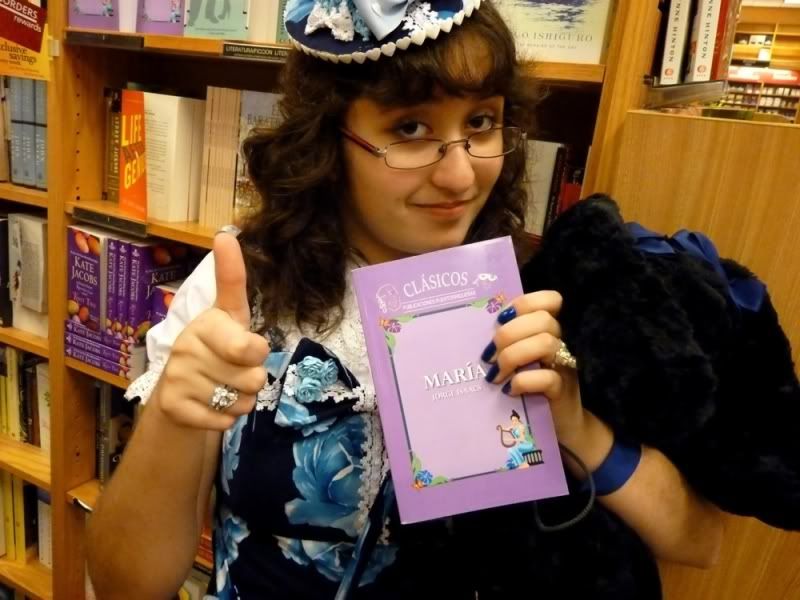 Those pandas are cute XD ... not to mention kissable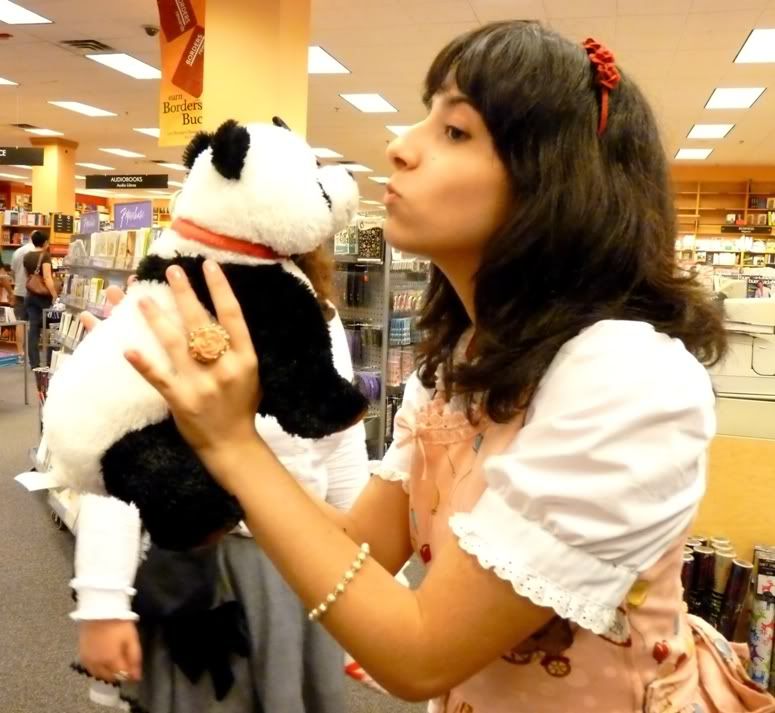 Elevator dur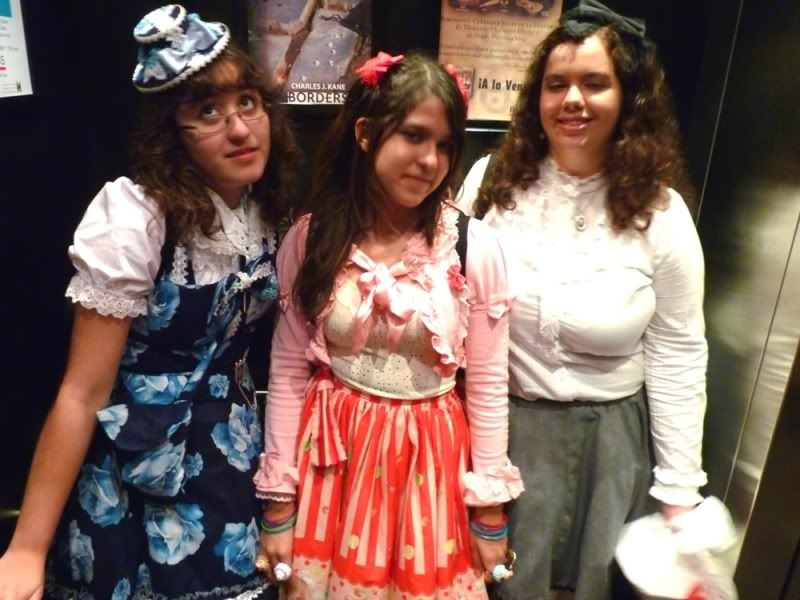 Ugh faces XD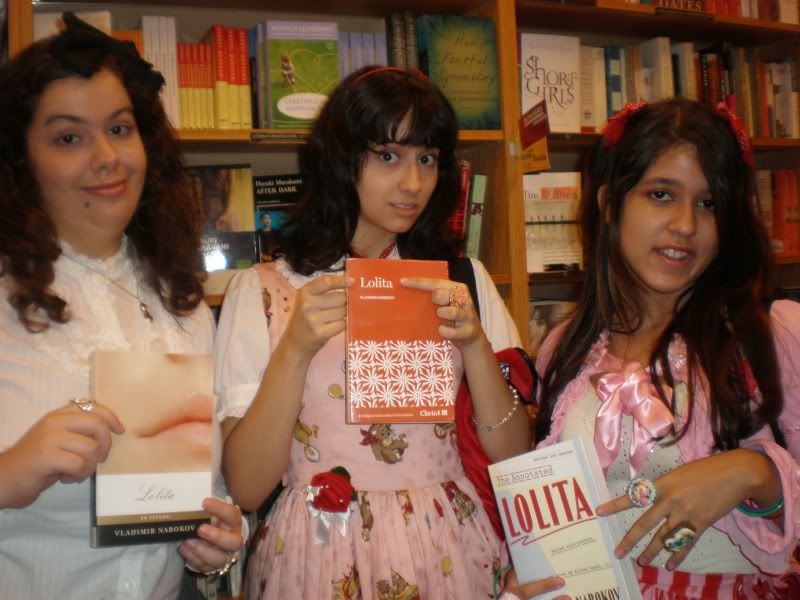 Group and outfit shots!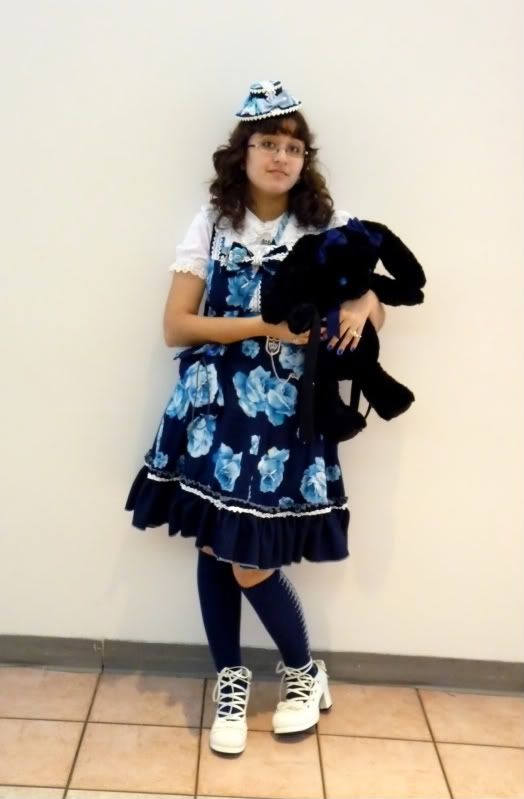 Me (
bloodrosebed
)
Dress, Hat: Handmade by me!
Blouse, Shoes: Bodyline
Socks: Metamorphose
Bag (aka, Mr. Muffykins): BTSSB
Accesories: AatP, Innocent World, Offbrand
Brylee (brindy02)
Everything: BL, I believe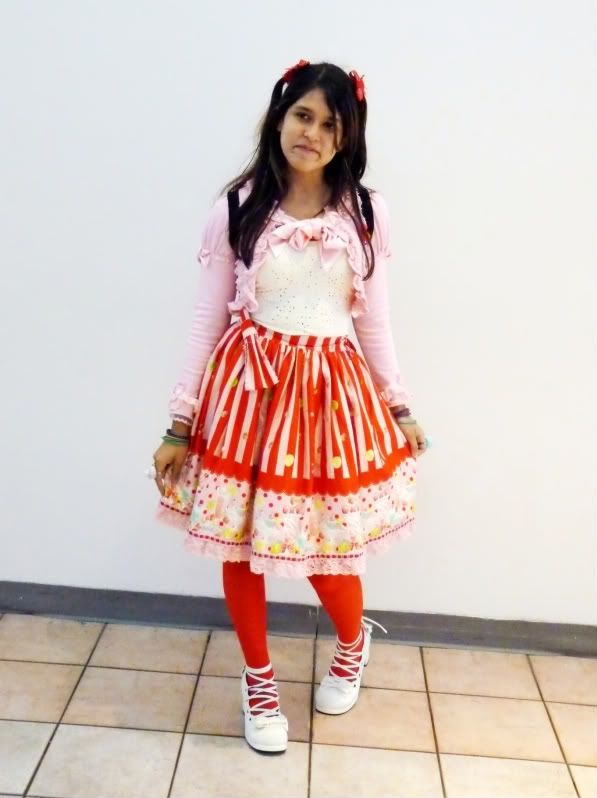 Nishmar (n3v3r_4g41n)
Skirt, Cardigan, Shoes: Bodyline
Tights: lent by me XD
Accesories: Offbrand, me again, and from the comm sales
Sofia (aliciel)
Tote: Atelier Pierrot
Headbow: ITS
Skirt: handmade
Everything else: Off-brand
Pia (dreamsoflace)
JSK: Innocent World
Shoes, roses: Bodyline
Blouse: Anna House, I believe (correct me if I'm wrong)
Accesories: lent by me, offbrand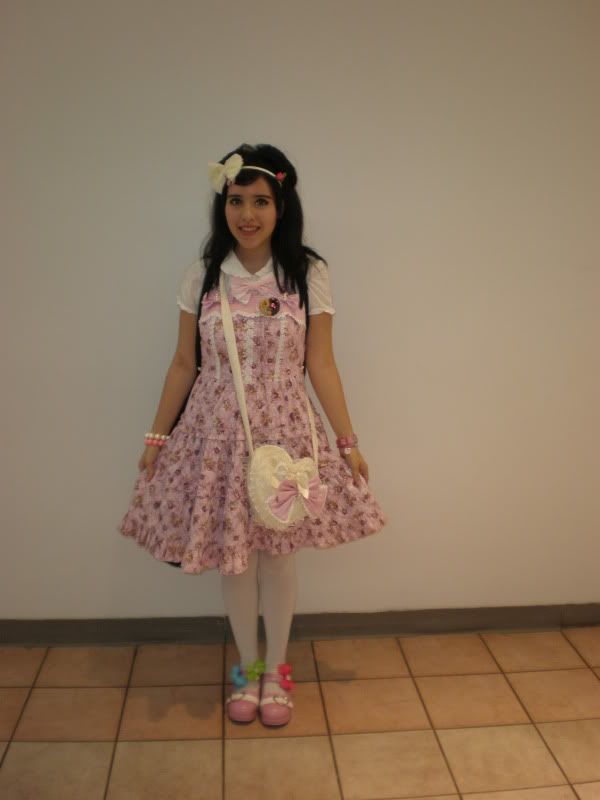 Cristal (
babygee007
)
JSK, Shoes: Bodyline
Bag: Metamorphose
Rest: I don't know so inform me XD
And just cuz I'm a goof XD
Cute Purikura Online
cute
Cute Purikura Online
cute
Cute Purikura Online
cute
Cute Purikura Online
cute