I know someone did a pretty extensive review a little while ago, but Spoonflower now has a much improved fabric selection. I recently got a design of my own printed and just finished making a dress out of it. I got lots of questions about Spoonflower on sew_loli, so I thought I would post my own review of the fabric. The other review covered how to order already, so I will skip that part :)



Before I even ordered any yardages of fabric, I first ordered a sample swatch of my design printed on Organic Cotton Sateen. Generally colors will not look the same as they do on a computer monitor once they are printed out, so it's always a good idea to do a test.

After I received my swatch and I was happy with the colors I ordered 3 yards of the Organic Cotton Sateen at $27/yard. Here is how I had everything set up on the Spoonflower website (except that I ordered 3 yards instead of one).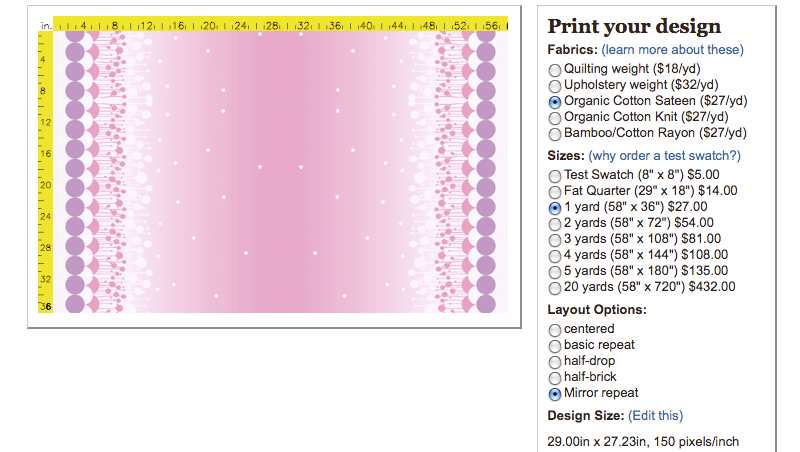 I ordered the fabric at the beginning of November and received in about two weeks. I believe the Spoonflower website does say to allow 3 weeks for delivery.

The pictures of the fabric were taken indoors with no flash.

Here is the fabric laying against a white bedspread pre-washing. The Organic Cotton Sateen is not bleached so it has a more natural color to it. It is similar to unbleached muslin, perhaps a little lighter.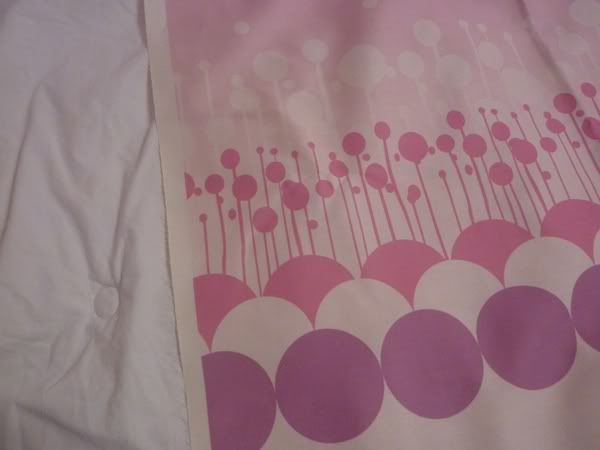 The fabric is pretty thick and completely opaque with a layer of lining. But by itself you can see darker colors through it.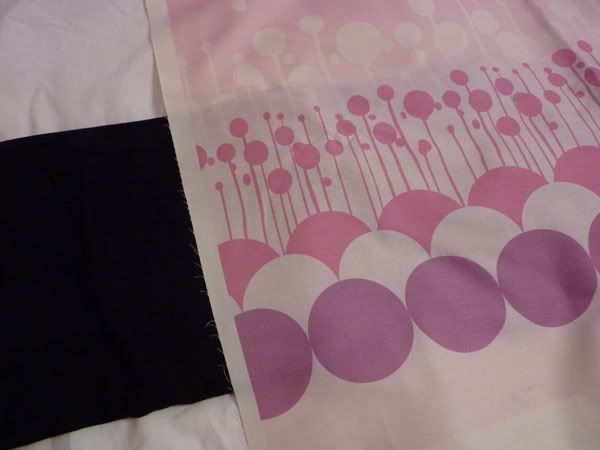 Here is a close-up of the weave of the fabric.





Overall, I'm incredibly happy with the quality of the fabric. The color is very vibrant and I love the way my design looks. You may not be able to see it in the pictures but the fabric has a really nice sheen to it. I am definitely planning on ordering from them again soon!

So now onto the dress!





I hope my review was helpful :)
If you have any other questions about my experience with Spoonflower, feel free to ask!


EDIT 12/4 - I added new outdoor pics of the dress so you can see the color of the fabric better :)