All of my pictures are on my Facebook as well as here. I love having lolita friends on my facebook so if you wanna see a few extra pics I didn't post here check me out: http://www.facebook.com/RiotGrrl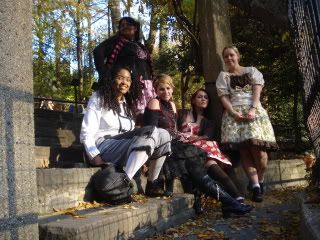 We had an awesome meet up, though a smaller turn out then what we'd expected. All of 5 total though 14 people had RSVP'd. The day was GORGEOUS, sunny and warm, not windy rainy or even cloudy.





It was a gorgeous day! Beautiful for a Lolita outing.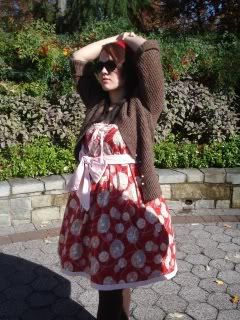 But maybe a little TOO nice. We didn't bring any parasols or fans.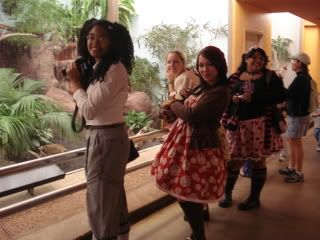 Inside the Small Mammal Exibit.



Taking a short break with her buddies the Otters.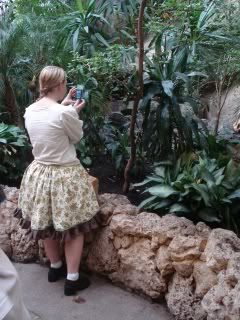 Pictures of the birds at the Indoor Bird Atrium.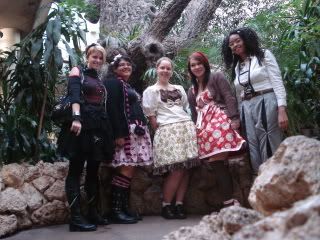 Group Shot #1 (We took a lot of group shots!)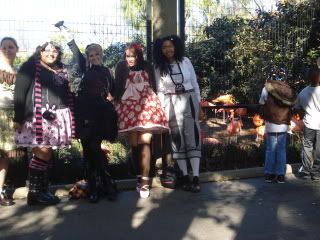 Group Shot #2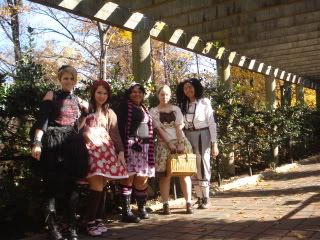 Group Shot #3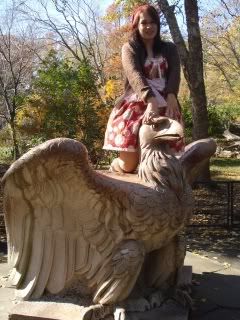 Riding the eagle.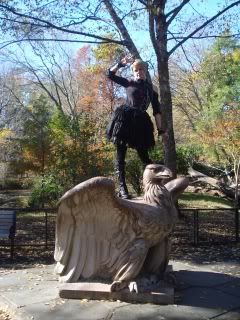 Scouting the area.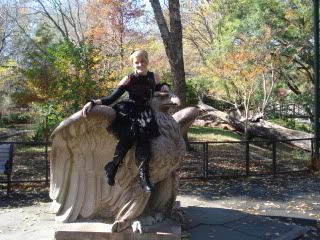 Say hello to mai lil friend!



Group Shot #4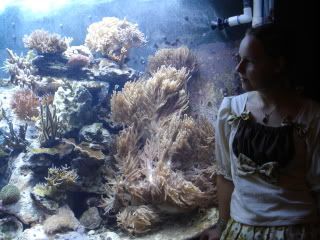 I DIDNT KNOW THE ZOO HAD AN INVERTIBRATE EXIBIT! o.o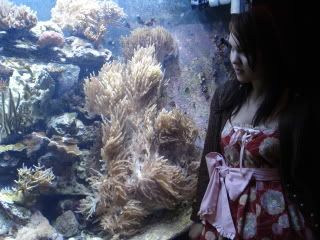 HOLY CRAP.



I HAD NO IDEA.



Group Shot #5 On the cover of Lolita Vogue.



Group Shot #6 Inside the Amazonia House.



Attempt #1at Group Shot #7 to take a picture with the mural.



Attempt #2 at Group Shot #7 to take a picture with the mural. She was so confused and her parents kept telling her to get out of the way!



Attempt #3 at Group Shot #7 to take a picture with the mural.

RUNDOWNS:

cholerickimmah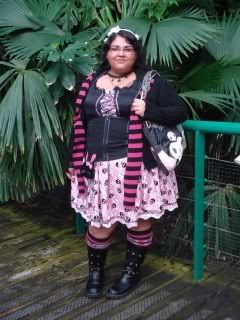 Hair Ties: Offbrand
Dress: Handmade
Underbust: Tripp NYC
Boots: TUK
Socks: Offbrand


spiralred

Blouse: Old Navy
Haltervest: Handmade
Pants: Thrifted & Altered
Shoes: Converse


absinthewilde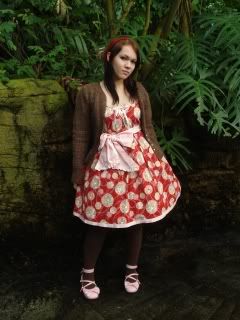 Hat: Forever 21
Sweater: Offbrand
Dress: Metamorphose
Socks: SockDreams
Shoes: Secret Shop


blood_starz

Hairbow/Blouse/Skirt: Handemade
Shoes & Basket: Thrifted


fishiesg0pook (ME!)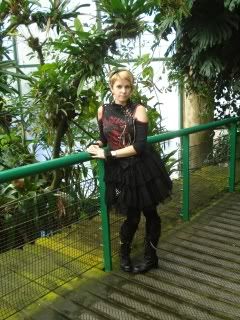 Heandband: Offbrand
Blouse: H. Naoto
Wristcuffs: Baby The Stars Shine Bright
Skirt: Handmade
Stockings: Offbrand
Boots: QCute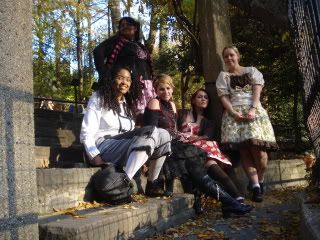 Group Shot #8



~*~ FIN ~*~
I hope you enjoyed our trip to the zoo!