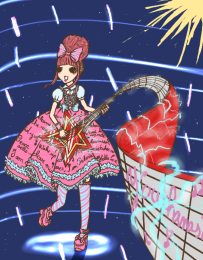 Hello everyone, how are you ?
Today, I made this drawing in order to reply to the theme of the month : Music ! But who said a lolita should only play the violin or the piano ?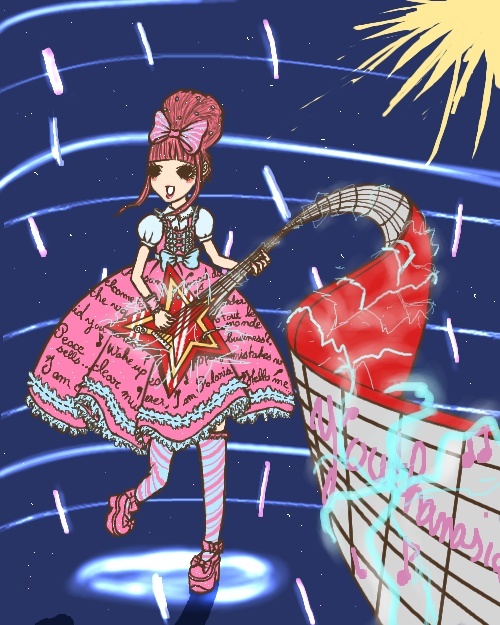 I really love rock, metal, and lolita, so, why not mix them together ?
I'd love to have a dress like that. <3 I have written on it lyrics of my favorite songs by my favorite band ever... I hope you like it !
See you and have a nice day (or a good night). <3
My DA account :
ahawhawhawhaw.deviantart.com