Item that was lost: Autographed white Hangry and Angry Plastic bag with t-shirt inside.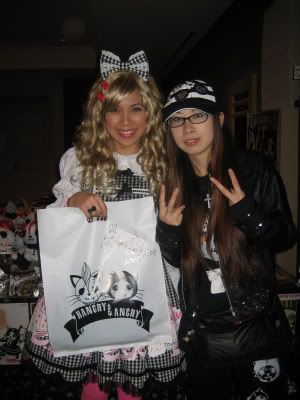 Places where I think I last had it:

1. At
yumyumyum's booth.
2. At a booth on the opposite side of mintymix's where a girl was selling used lolita clothing.
3. Near the elevators which go down to the parking structure at the kiosk where you pay for parking.

I am pretty sure it's gone for good ;_; but hopefully someone from egl might know where it is. I would be so grateful to you if you found it!

Thank you everyone!