Two weeks ago the
Brisbane Zombie Walk
was on and I did
Zombie-guro-lita
, my friend went in a bathrobe and my other friend was a survivor.. We shot this little film for the Celebrity Zombie night at our uni's Guild Bar. This is the shortened version (original is half an hour).
We're all film students, but we just had to use a crappy digital still camera. Directed/shot/edited by Ethan Waghorn.
Some bonus pics: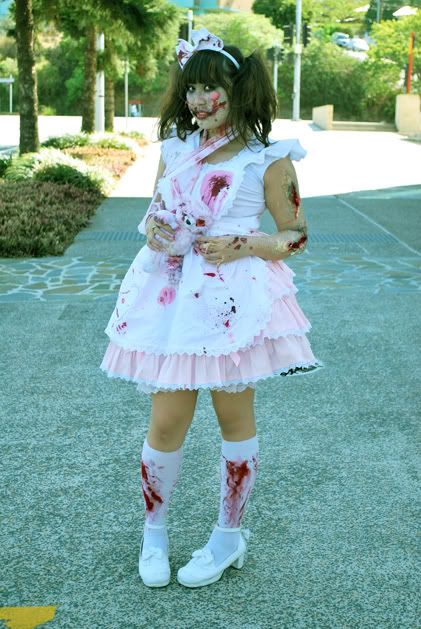 Outfit Rundown:
Apron, headbow: Handmade
Cutsew, socks: Offbrand
Skirt, shoes: Anna House
Make up sfx: me



Cute zombies?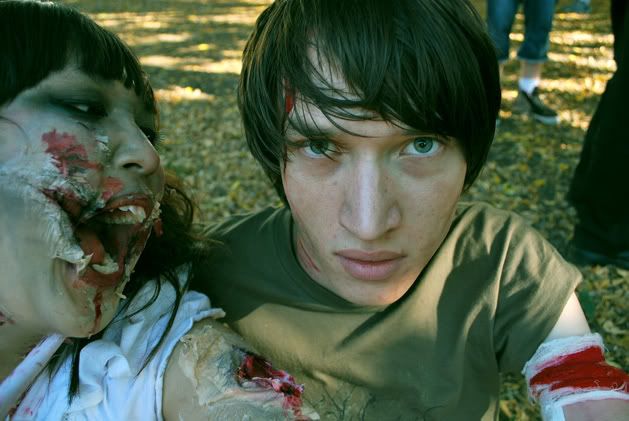 Our director ;D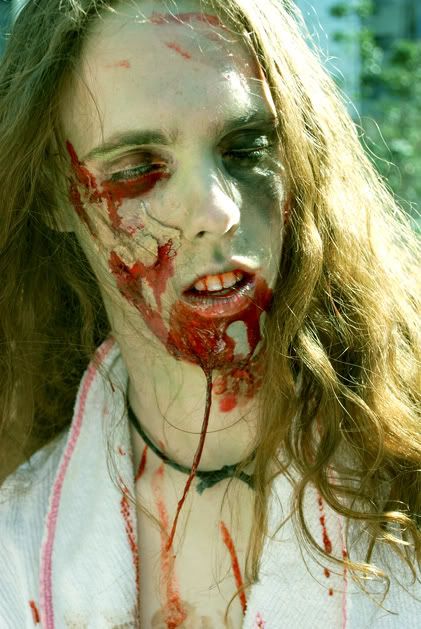 =D BRAINS

The rest of the photos can be found here, unfortunately I was the sole zombie-guro-lolita =(