Salón del Manga of Barcelona was the last weekend. This year it was focused on Japanese fashions and the two ambassadors of Kawaii, Misako Aoki and Yu Kimura have been there everyday and Baby organized a Tea Party last Wednesday, there was a fashion show at the convention and I managed to take some pics of everything, not many though :/




28/10 - Baby, the Stars Shine Bright Tea Party


My friend Tamar (
missfetishkitty) is the owner of Miss T Sugar, a shop in the city centre that sells cute stuff from brands like Swimmer, Sechuna and her own, and she had an stand in the convention, all the group of friends worked there everyday and on Wednesday we were setting up the stand so we had to do it quickly to be at the tea party at 7 pm, we arrived just on time!

It was held at the Hotel Avenida Palace and the saloon was full of tables for 5 people, I was with my friends Esther (
little_circe) and Libe (
missmobscene) and Alba and Núria. This is what every table had at the middle, everything was delicious.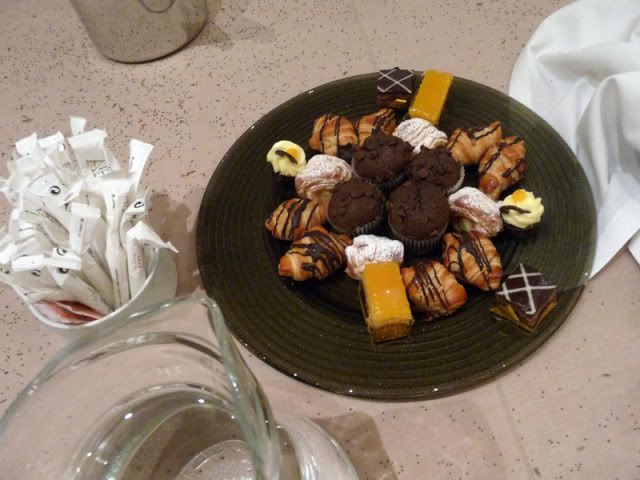 my friends in the table next to ours
Alba and Núria having their pic with Misako and Yu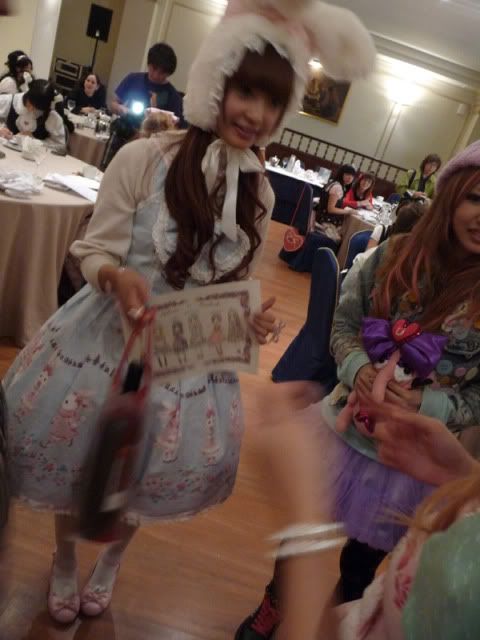 Misako with the presents we brought for her: a drawing and a bottle of wine (yes, we DID give her a wine bottle lol)
Esther, Libe and I with Misako and Yu <3
epic pic


29/10-1/11 - Salón del Manga


The convention started on Thursday but I didn't go until Friday afternoon and I spent the whole afternoon working so I haven't got any pics of that day :(

Saturday was my free day, I arrived at 1 pm and went straight to have a pic with Misako and Yu, that was the day of the fashion show and there are pics of it below.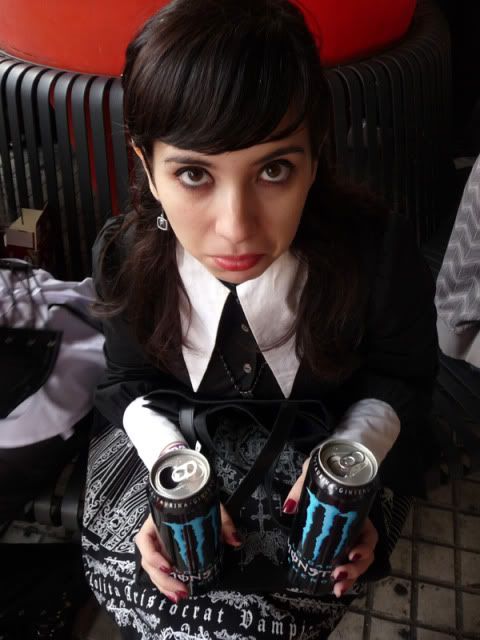 Esther with
tarais
who was dressed up as Kamijo
Esther and Rocío (
forbidden_w0rds
) while we were waiting to get inside the place were the fashion show was going to be held
Misako and Yu at the fashion show
during the fashion show, there was a first part that was of trends that you can seee now in Japan and a second part that was of Spanish lolita designers, this pic is from the Fidel David show, I am sorry I couldn't take any more pics of it



On Sunday I spent the whole day at our stand but at the end of the day we were so tired and everything that started taking silly pics


blurry Myspace pic X3
Esther and Maka (
candylollipops
) inside the stand, Gerard on the back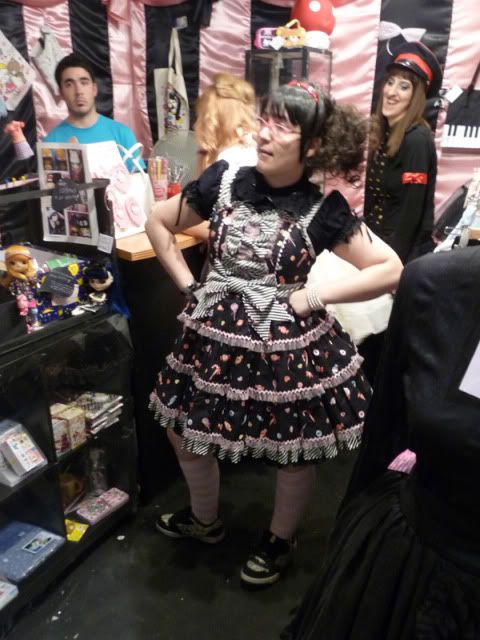 Tamar wearing her brother's sneakers to go to the bathroom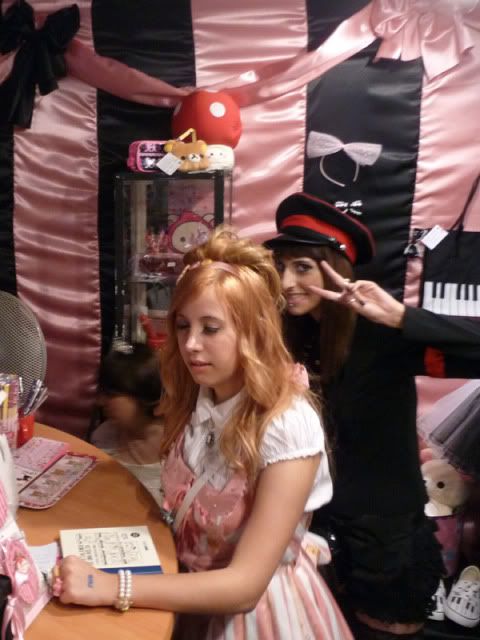 me tired and Yuki being silly on my back
Maka <3
Esther <3
Tamar with her soldier hat from Angelic Pretty :D
Esther and I being silly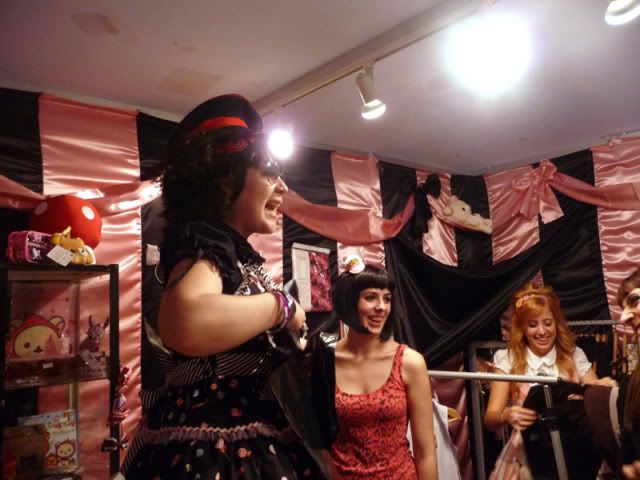 Tamar giving the bags to get everything we wanted from the stand to us
during the ransacking, it was like war lol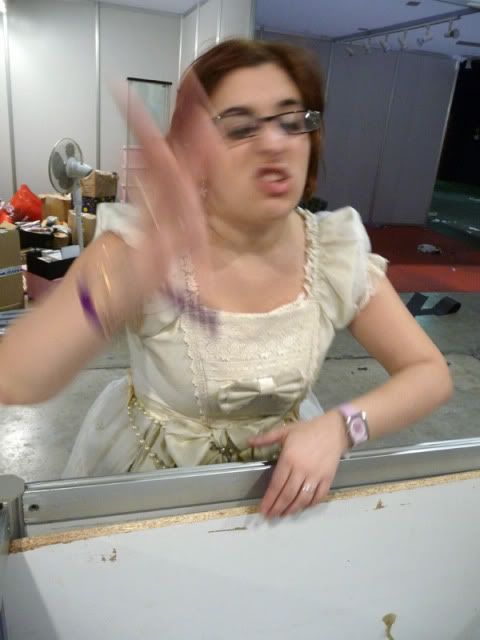 Maka ordering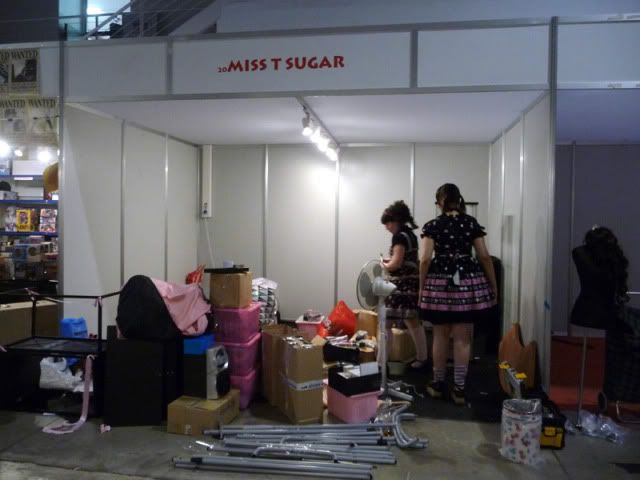 the stand after the convention finished/div>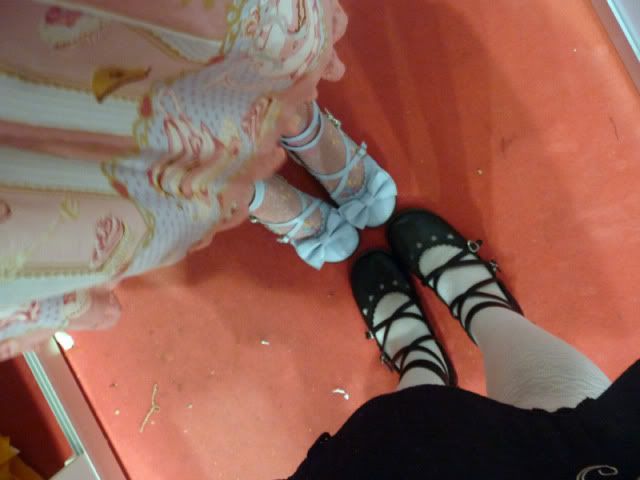 shoe-shot with Esther, both tea parties from Secret Shop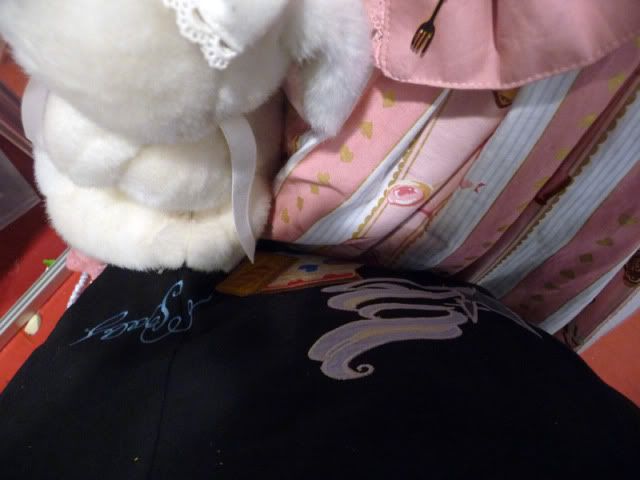 print-shot with Esther, I am wearing the Wonder Party from AP and she's wearing the Wizard of Oz from Baby

Hope you liked it!




EDIT: Apparently they, the Japanese people, were really impressed by how lolita is in Barcelona/Spain, they said this is the best place of Europe. Obviously it is, they came when half of the Spanish lolitas were in Barcelona because of all this and it was a convention so obviously we were wearing our best outfits.

And during the tea party they said there's going to be a tea party in Moscow soon!!



EDITED with relevant information for Russian lolitas!!