Better late than never? Now, finally, the pictures.





What do lolitas do in the morning, on their way to a meet? Stop for coffee and tea...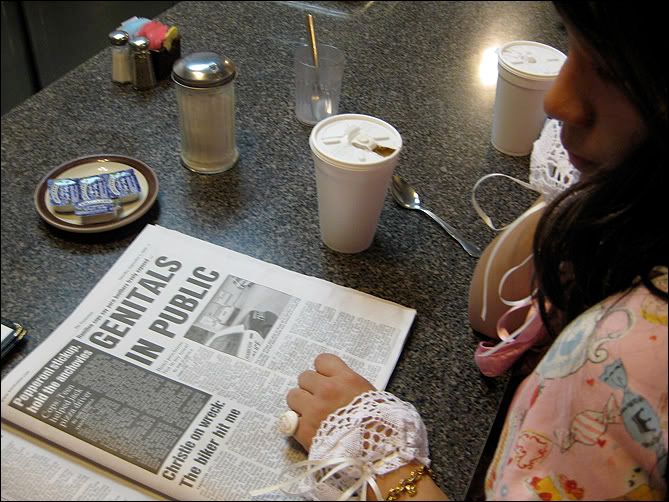 And read the morning news!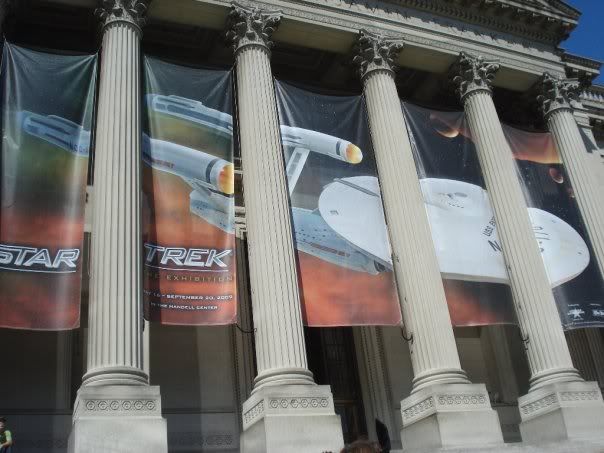 (photo cred:
archfaith)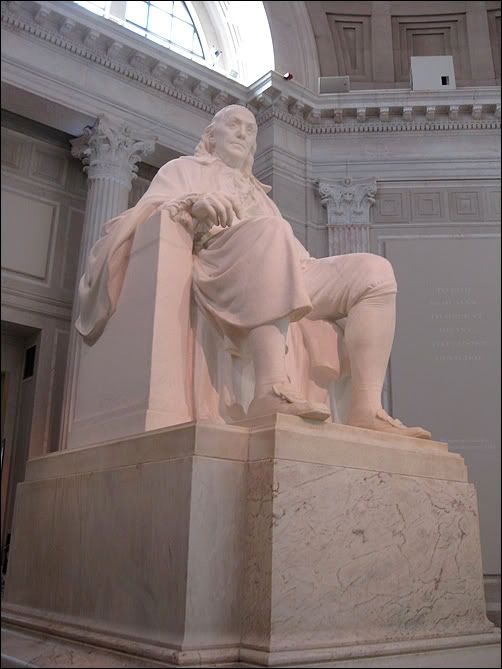 Ben chilled with us while all the ladies arrived.



(photo cred:
archfaith)
Cutie, cute, cuties!
envirion,
marthaness,
curly_b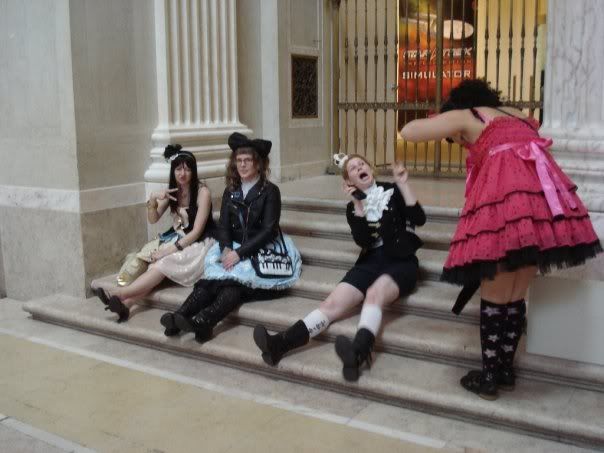 (photo cred:
archfaith)
Shenanigans!!!!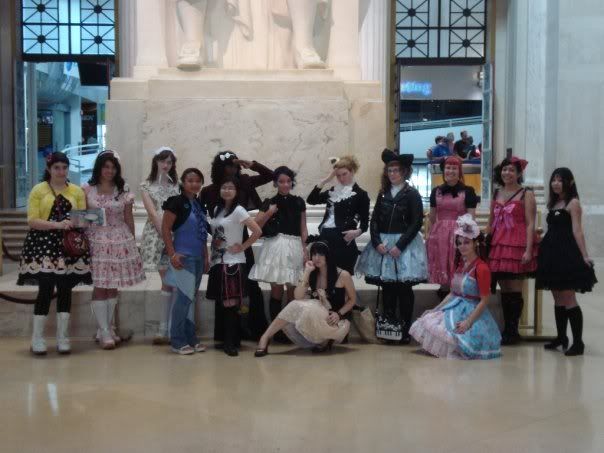 (photo cred:
archfaith)
We decided it best to take our group shot before we started flying starships and kickin ass.

No photos were allowed inside the exhibit, so we can only speak of awesome contained within.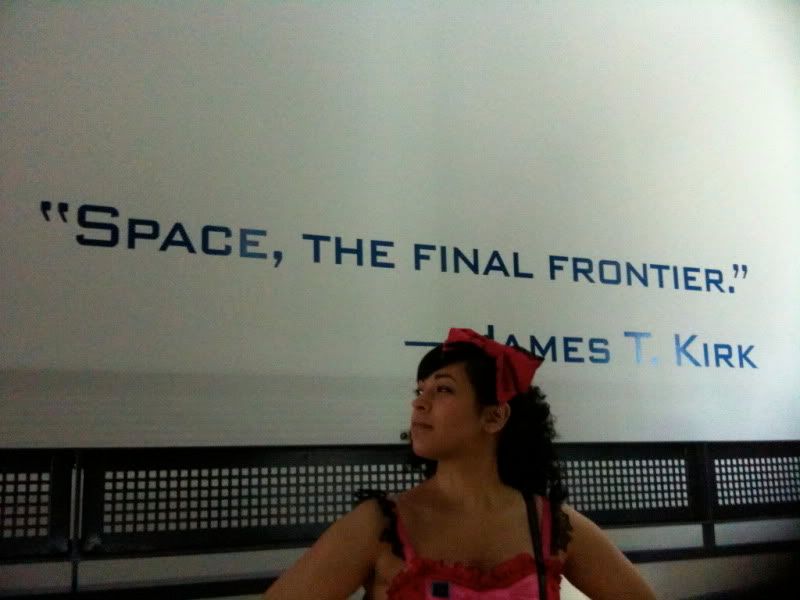 (photo cred:
legsdiamond)
Captain
curly_b knows what it's about.

The exhibit had many thingssss. The original bridge was not there, but they did have the captains chair! And it was hilarious, because the awesome looking buttons turned out to be stationary, plastic messes. That's how most of the props were though. It was fun to see it all person. We were constantly going "But it looked so different on the show!!"

Some pictures off the website for those still wanting more:


Kirk wuz here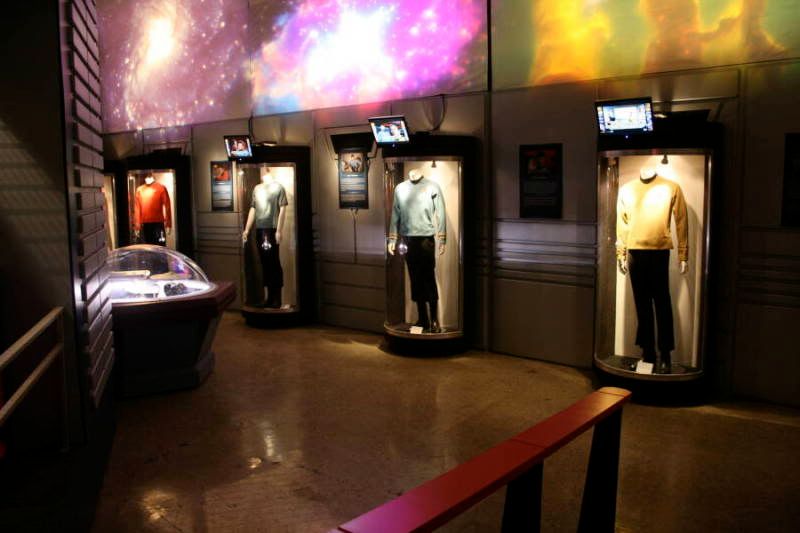 It was funny to see the progression in size of Captain Kirk's outfits. They started out sooo tiny, then got bigger and bigger. The outfits from the new movie were there too, and might I just say: what an upgrade in textiles!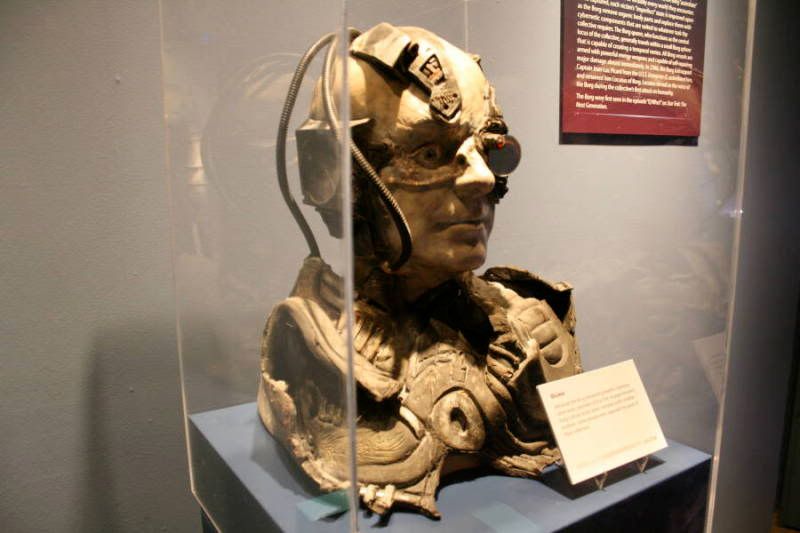 Don't even get me started on the creepiness of all the spare Data parts they had.

The bridge in the exhibit was the TNG one, and it was awesome.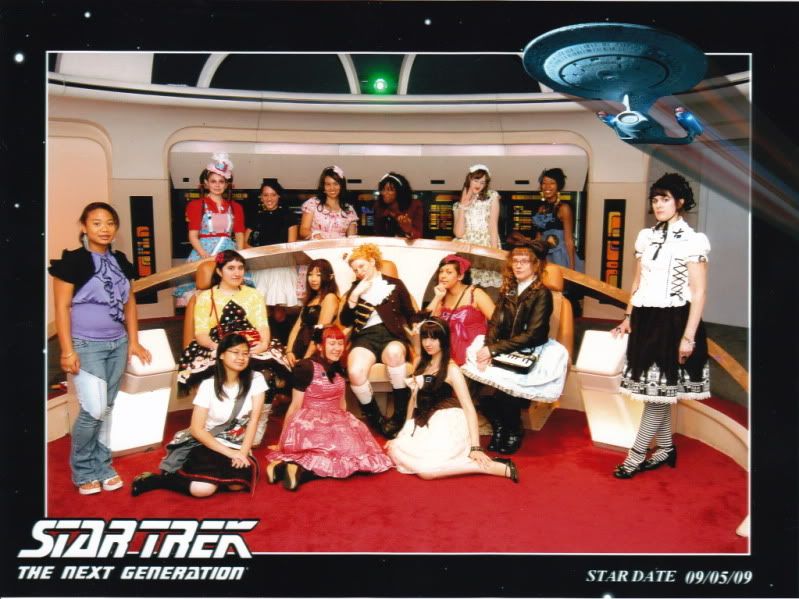 (scanning cred:
legsdiamond)
The most epic group picture evaaaar.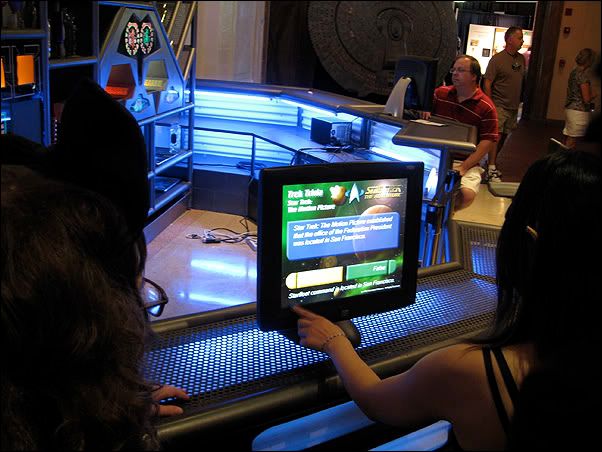 After that we strolled into Quark's bar to relax and get ready to fight in the flight simulator.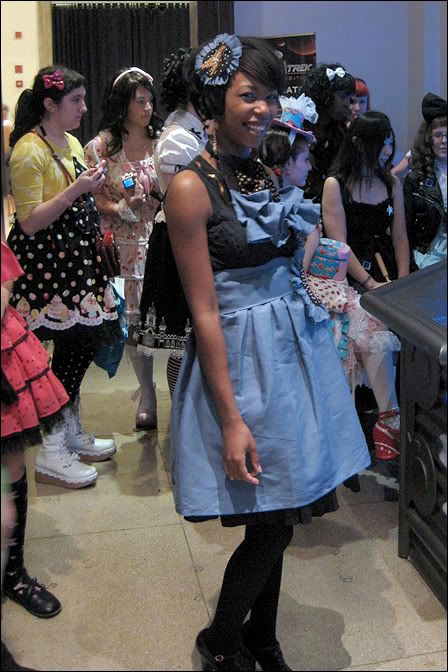 moussechocolat looked amazing in Star Trek lolita outfit. It was so cool!!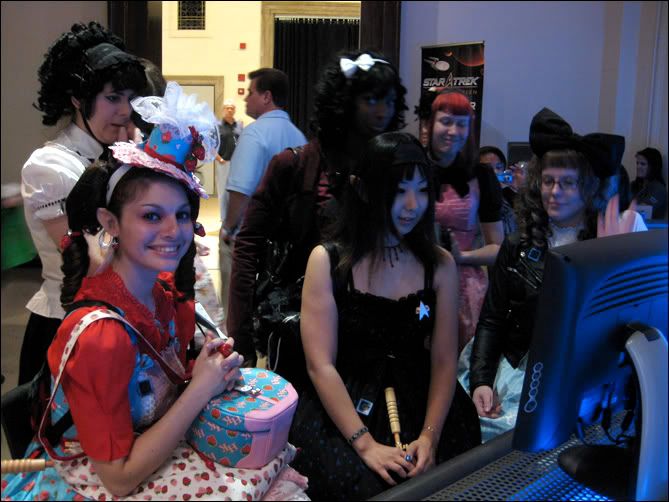 Cute strawberry,
dear_mo. Smiles because she knows the answers?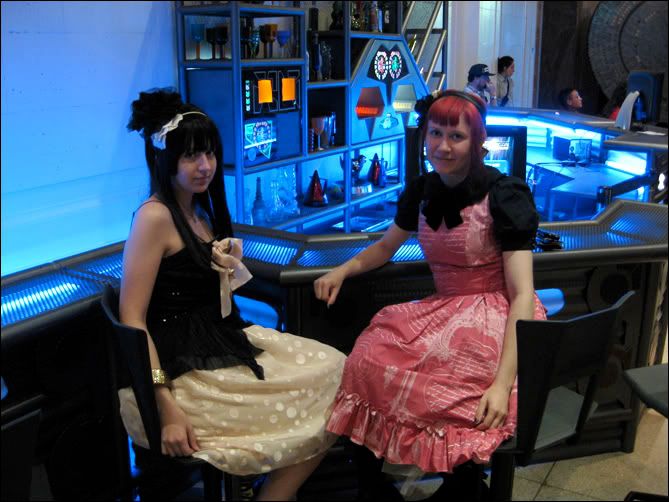 a_dropofcolour,
mr_cutiepants (I want the dress she made!)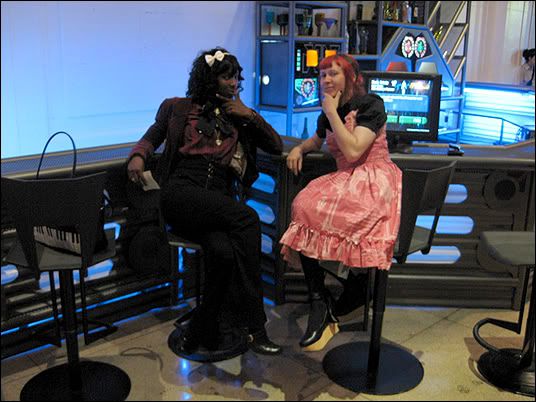 misadesu &
mr_cutiepants starring in "CAPTAIN CAPTAIN"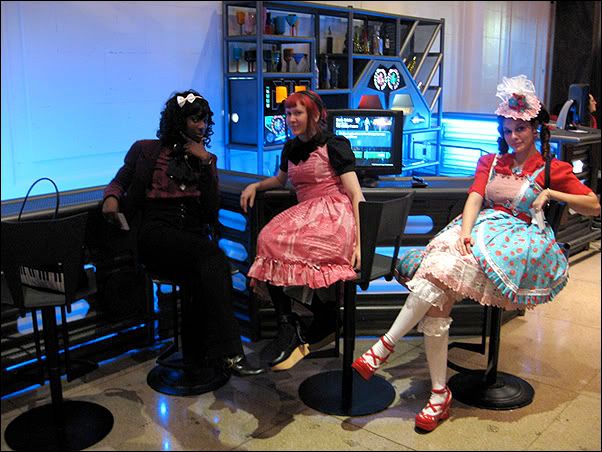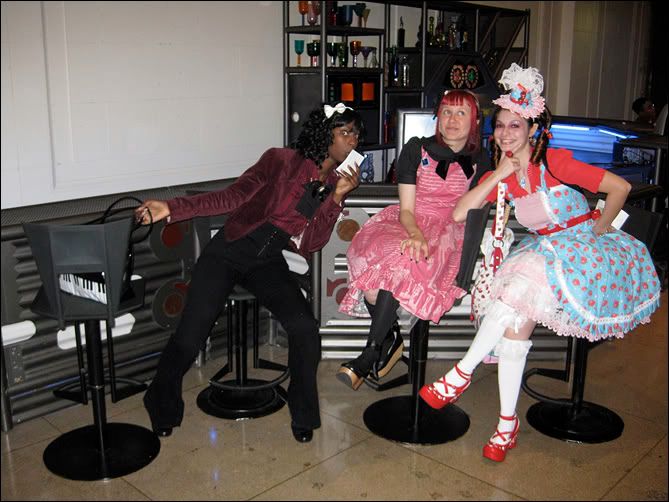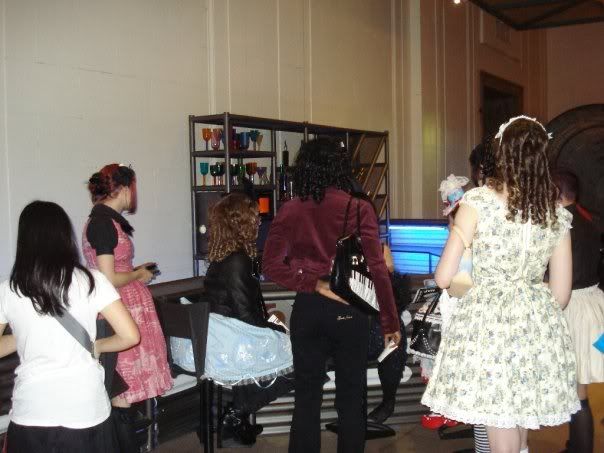 (photo cred:
archfaith)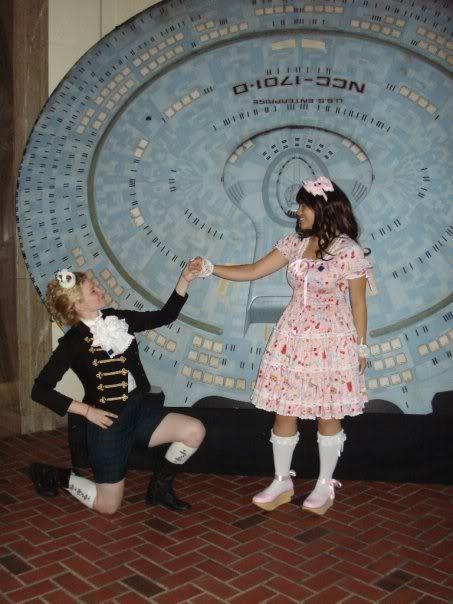 (photo cred:
archfaith)

legsdiamond &
archfaith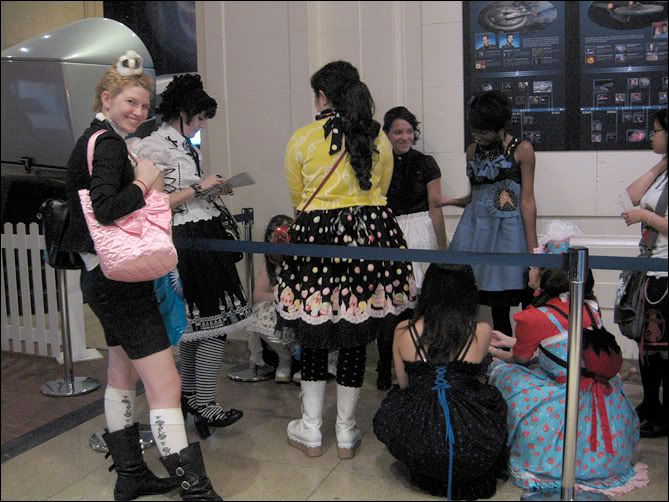 Line? We are the line!

The flight simulator was amazing. We went in, two at a time, into this little fighter plane box. Then we were attacked by Klingons!!! NOOO! But it was alright, we barrel rolled through volcanic planets spewing lava and kicked their asses! Yeah!

After that it was most definitely time for food. Unfortunately, every single place I called turned me down because our group was "too large to accommodate." We just took over an outside dining area instead.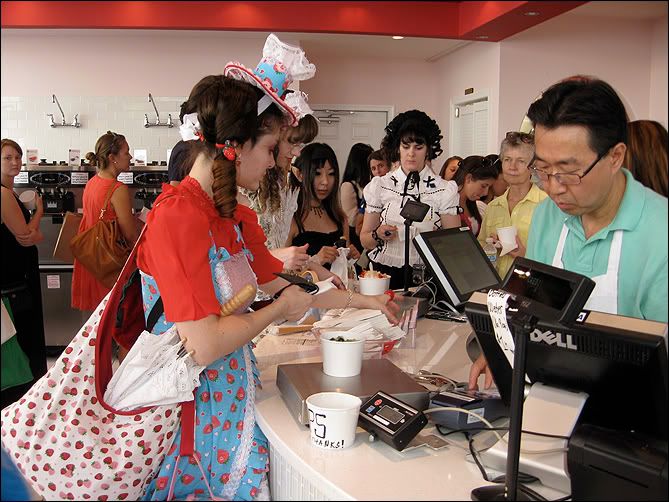 Then we got frozen yogurt. Yummmmm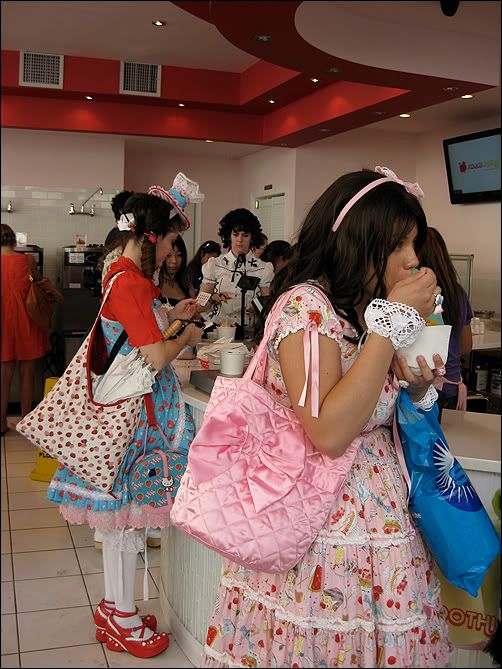 After that it was back to the Franklin to say our farewells and explore the rest of the museum at will.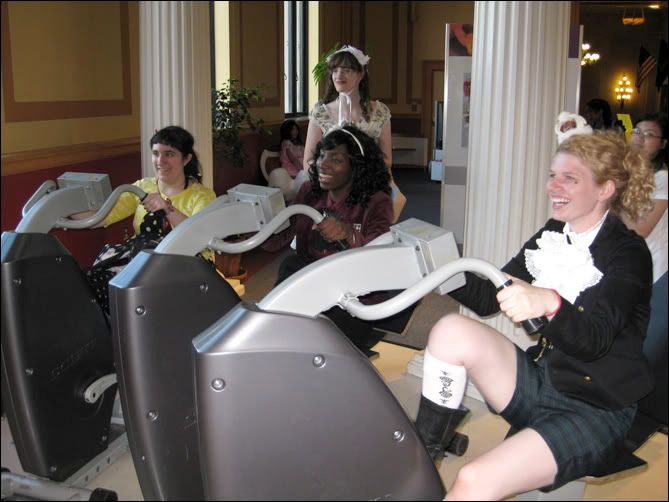 We found a machine that sang opera when you exercised.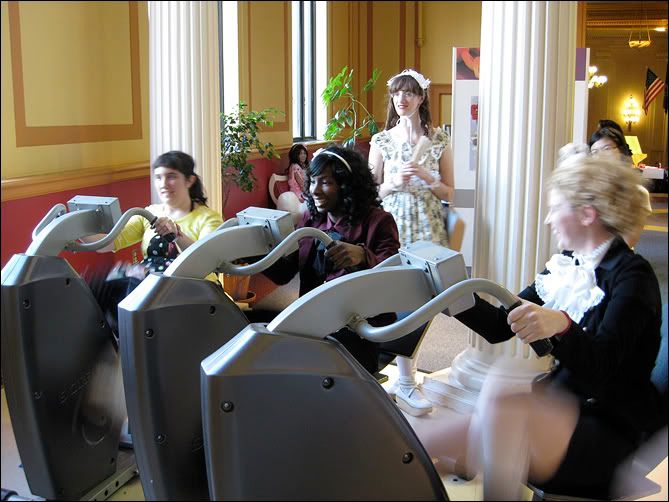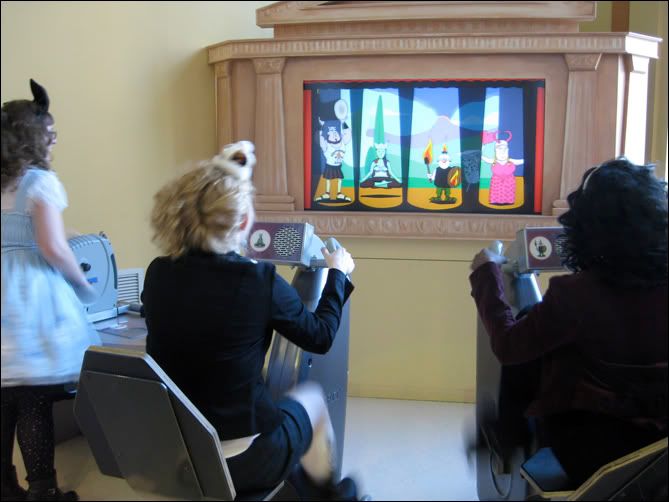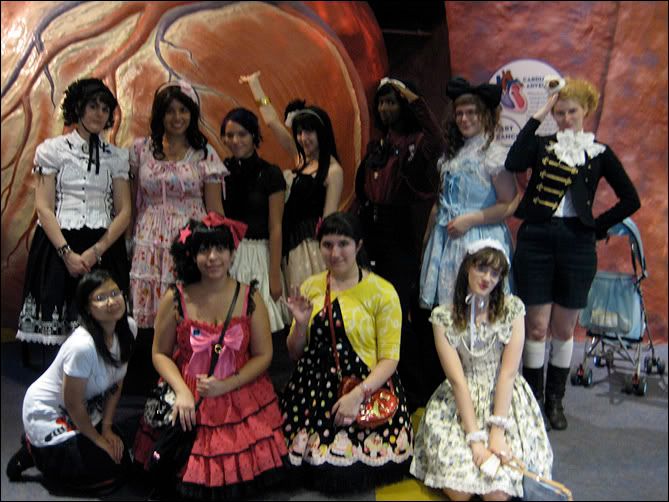 Then we found the heart! And then Franklin annouced "The museum will be closing in 10 minutes, please begin to make your way to the exit." Whoops. We read the times wrong, heh heh.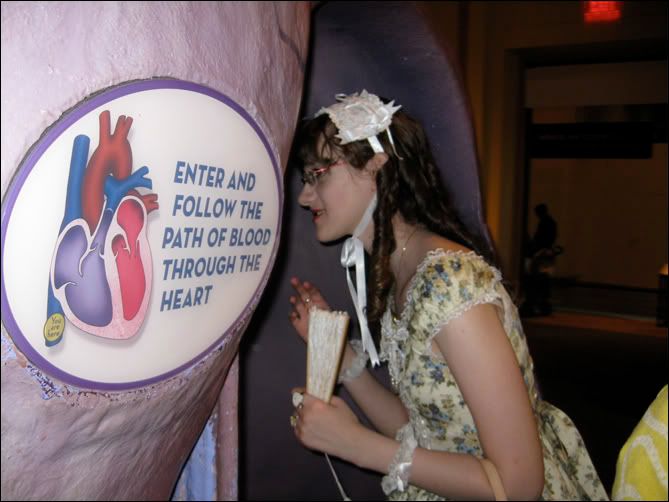 We decided to conquer the heart first!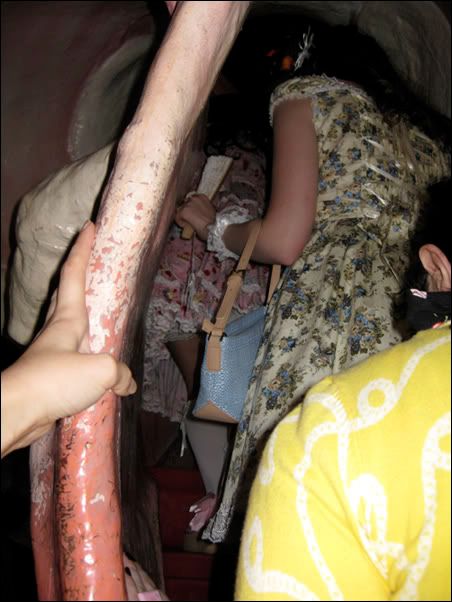 We raced through it, or went as fast as we could being stuffed in a narrow tunnel with petticoats.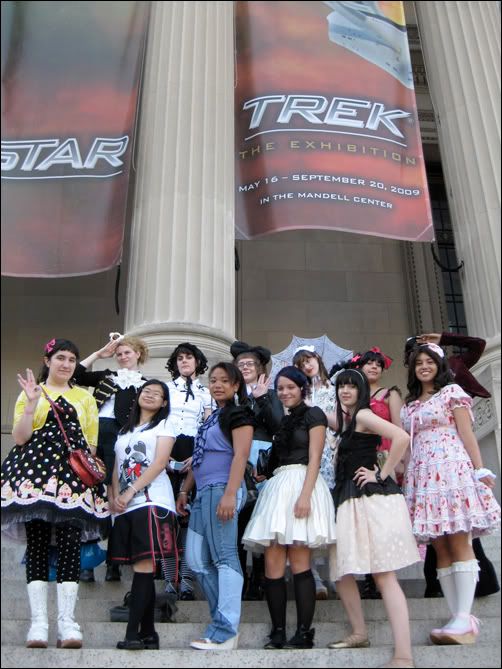 What was left of the group! Oh, wait, we didn't get outfit shots? Whoops! I'm so sorry to those who weren't there, that wanted an outfit shot. I hope you got one if you wanted one.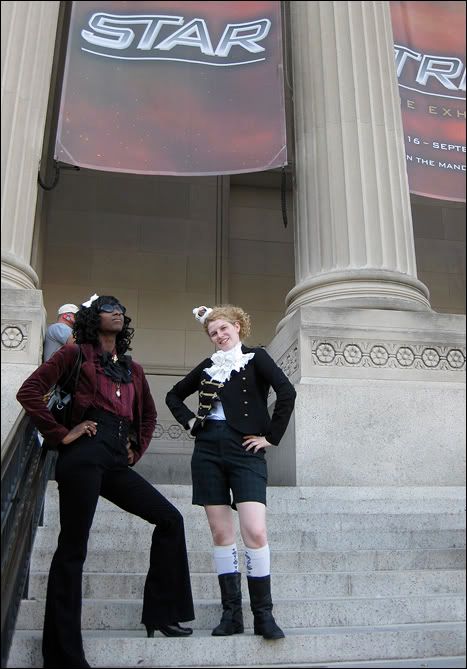 misadesu &
legsdiamond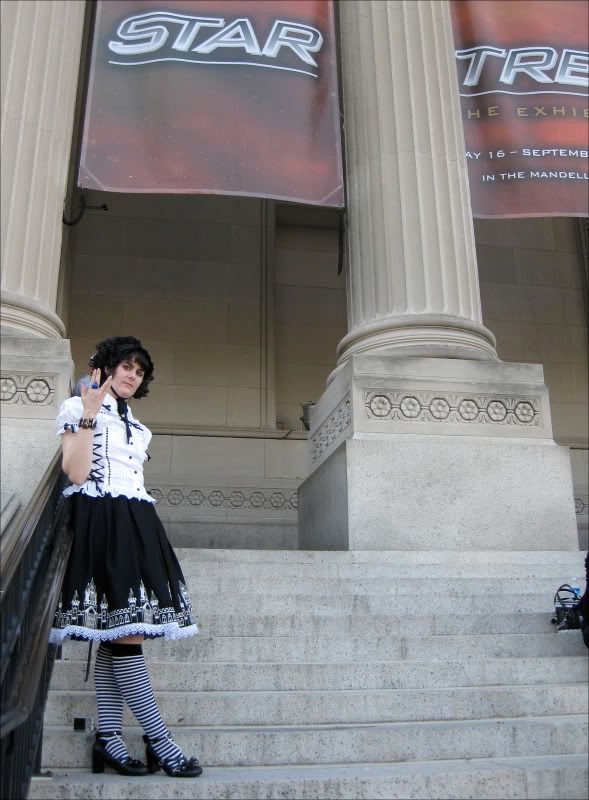 princessleia1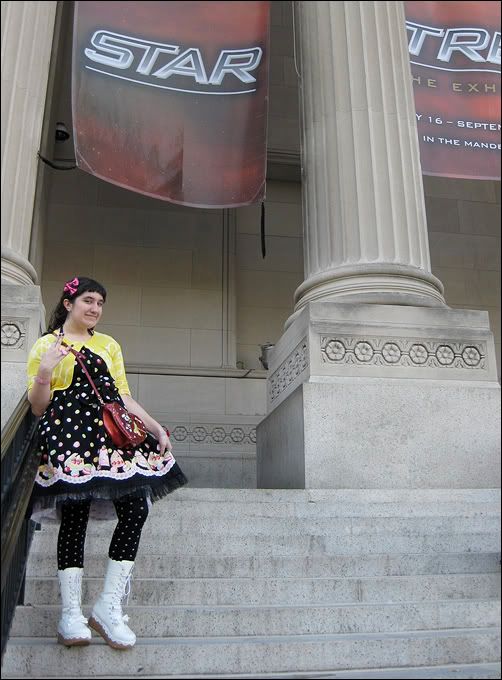 ongaku_chan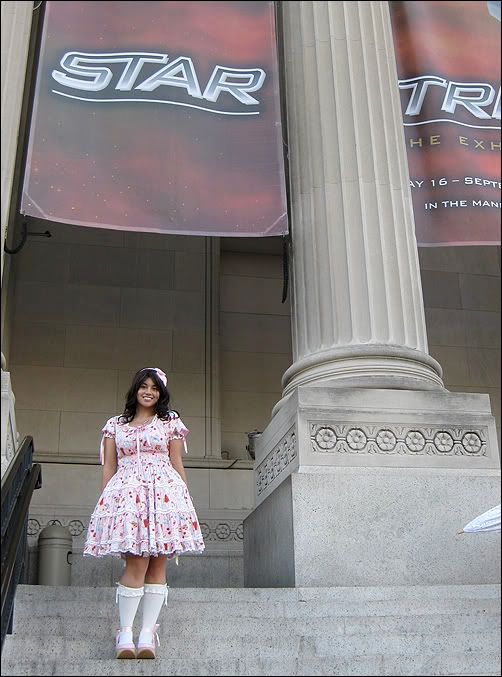 archfaith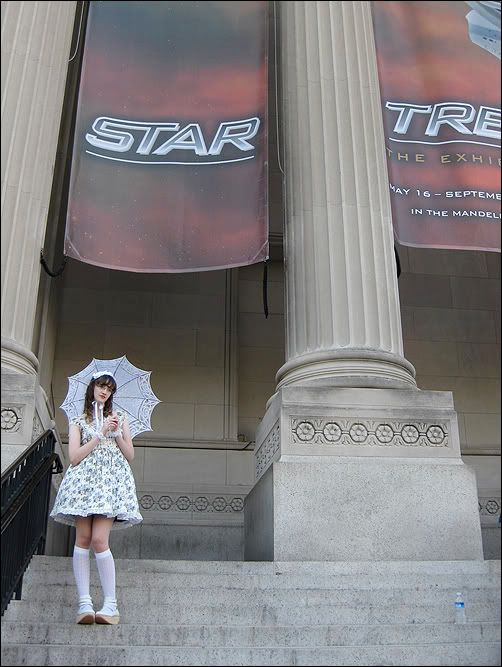 strawbery_chan

Thanks again to everyone that went! It was so much fun!