I needed a petticoat like never before and wanted to share the experience and hope it helps someone in need of a fluffy petticoat.

Alright,

Fashion 4 Fetish sell this two layer chiffon petticoat in four different sizes and four different colors.

This is the picture from their website

Edit: The price is $48.99 without shipping on their website while on Ebay it's listed under $48 dollars.
Shipping is $7.46 UPS Ground and you can always ask them for more services.





I ordered a small size white petticoat from their ebay store, they answered all my questions fast and even sent the item sooner than expected. It arrived a day after!

The petticoat its really soft and EXTREMELY POOFY LIKE WHOA.I was really happy for this <3

Here's my picture: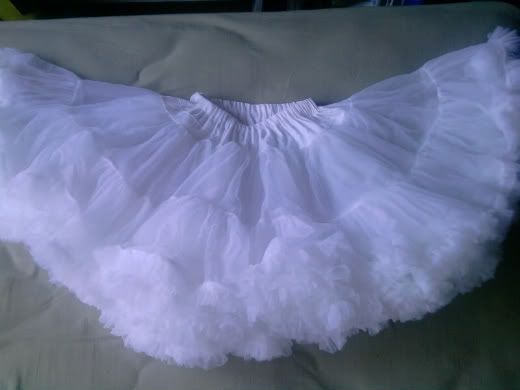 Now, meet my sad and lonely skirt. She wants to meet that special someone in her skirt's heart.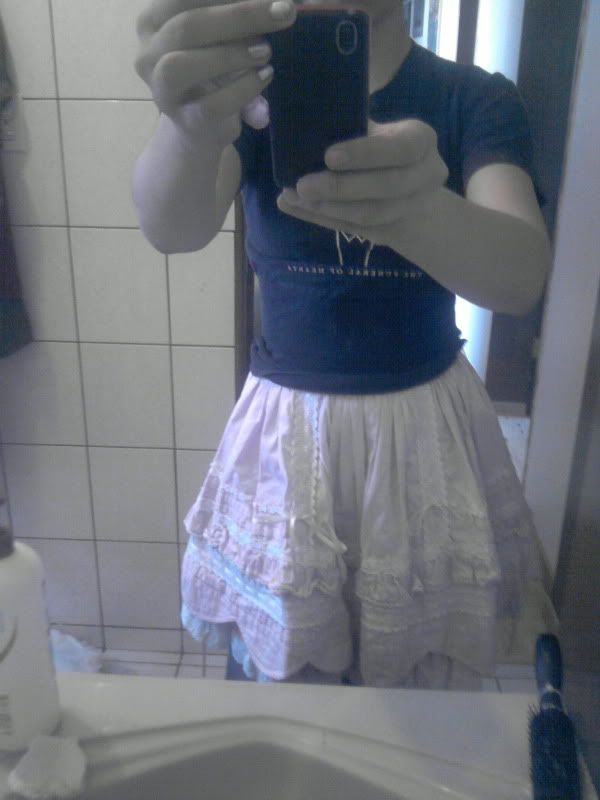 This picture doesn't really do it any justice, I had to pull it up a little due to the ruffles showing when the petticoat sits around the skirt band. And because I'm a retard when it comes to skirts and petticoats.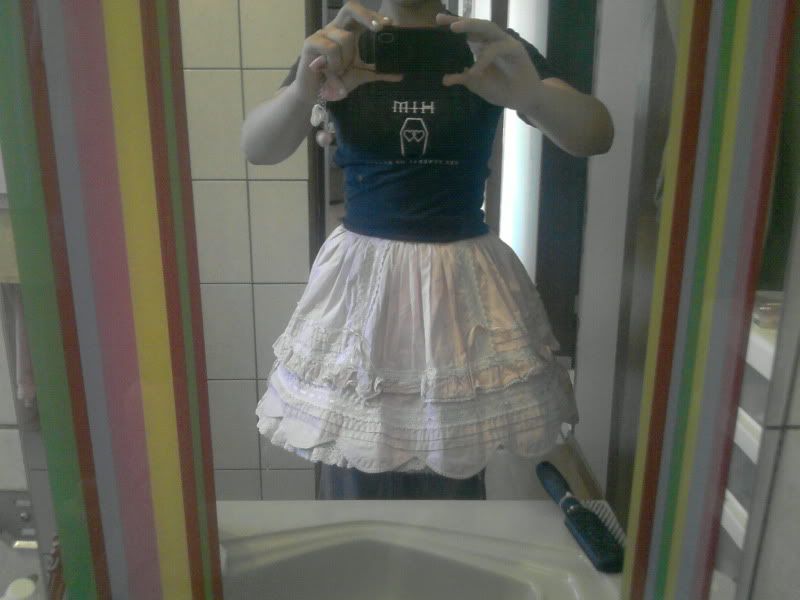 so, in the end

Communication 5/5
Shipping 5/5
Pricing 5/5
Overall 5/5