I am in the progress of opening my own jewellery label with a friend of mine (
scarletsedusa).
And for a local market on last weekend I prepared a lot of jewellery. And I took pictures of the chokers I made and that I am rather proud of :3 So I try to take my chance to show them to you while the craft theme lasts.

They are hours of work, but in the end I was happy about the outcome. They are made from glass pearls, jewellery wire and have a long chain with a tiny key bangle and a heart shaped clasp in the back.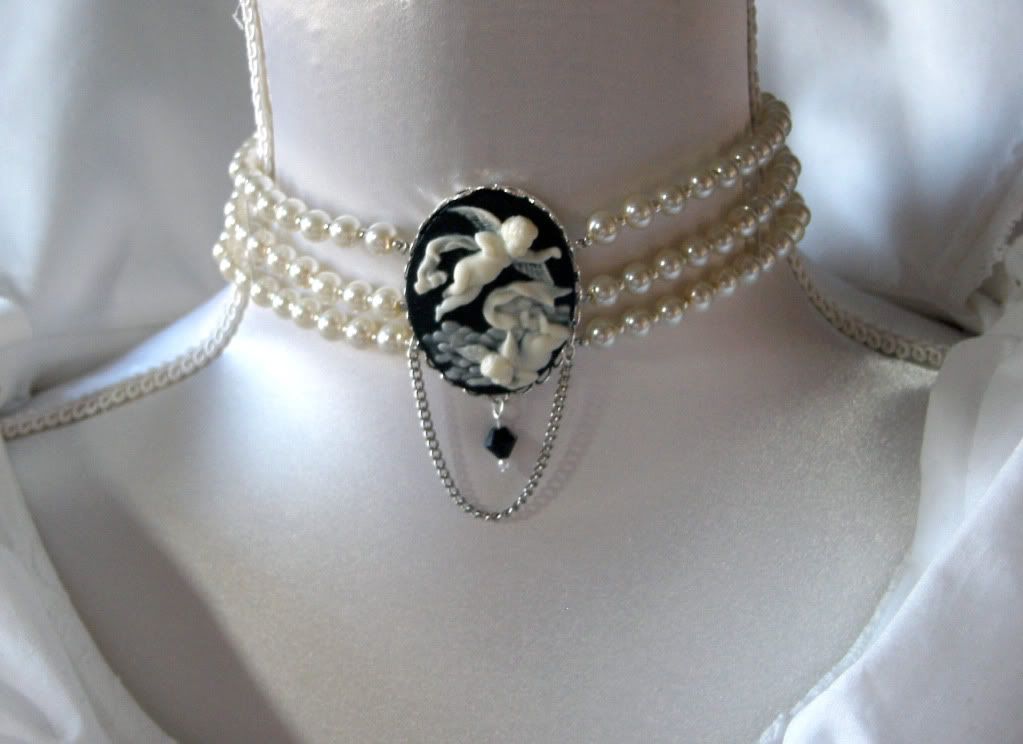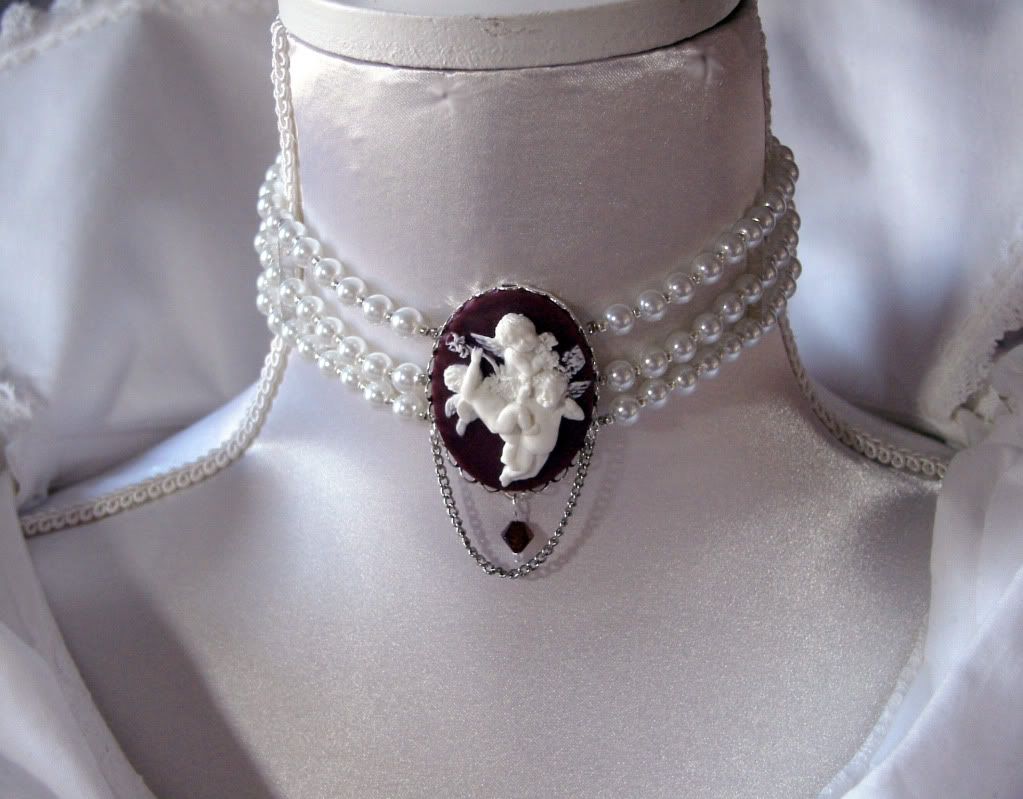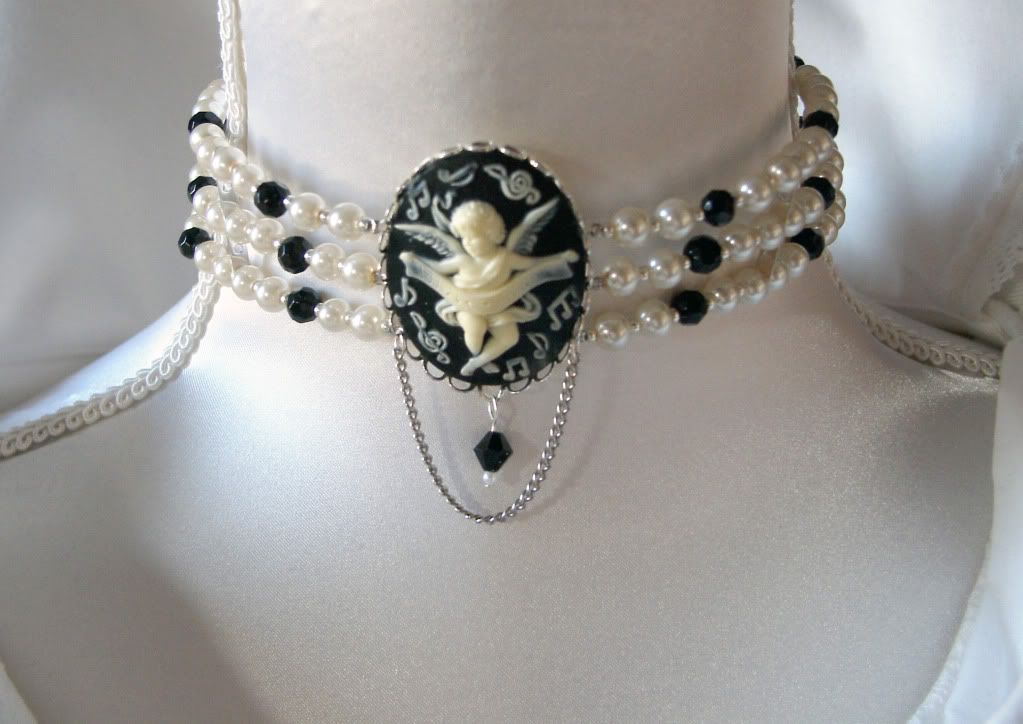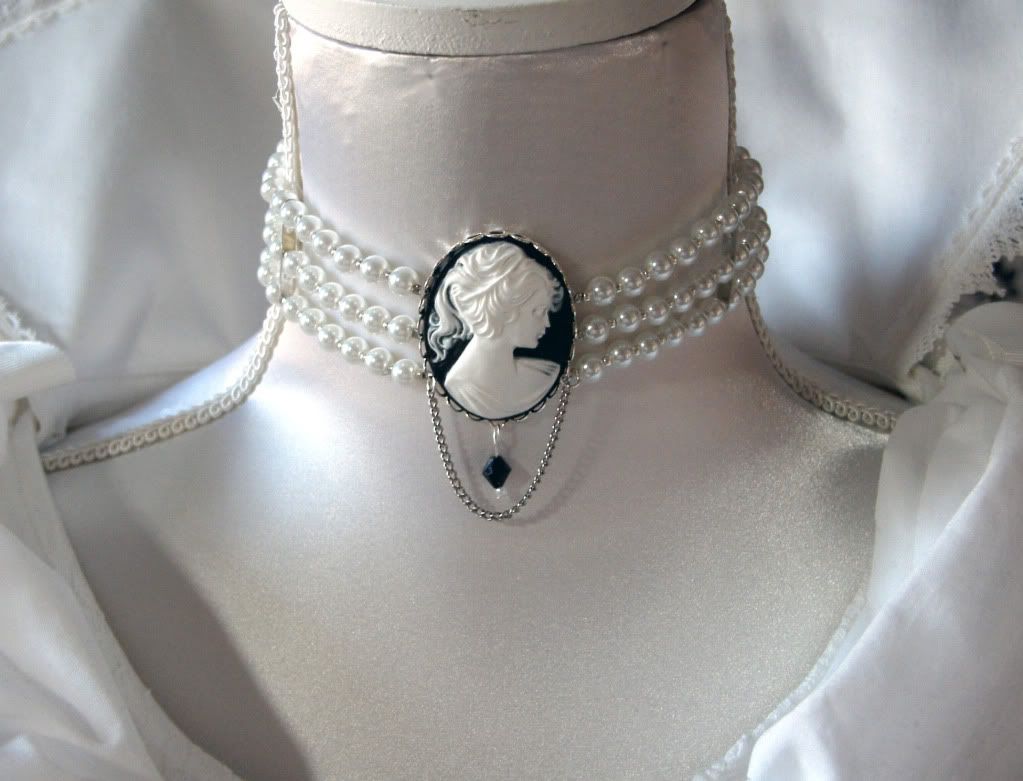 I sold one of them to a friend. XD
All in all making chokers is pretty much my least favourite thing in jewellery making so far, because it takes so long and making the closures neat and secure is really hard work. But in the end I have handmade pieces that pretty much show the time that went into them. And that makes me a proud Lolita :3 Especially when people wear the stuff I made!


Last picture is a prototype I made for myself for last Paris Japan Expo:
(Sorry, I really don't have a better picture of this one XD)

I seldom keep things for myself, but I like to try the material on my own skin. Because I have a strong allergy against Nickel and if nothing happens I feel at ease when I sell things to other people.)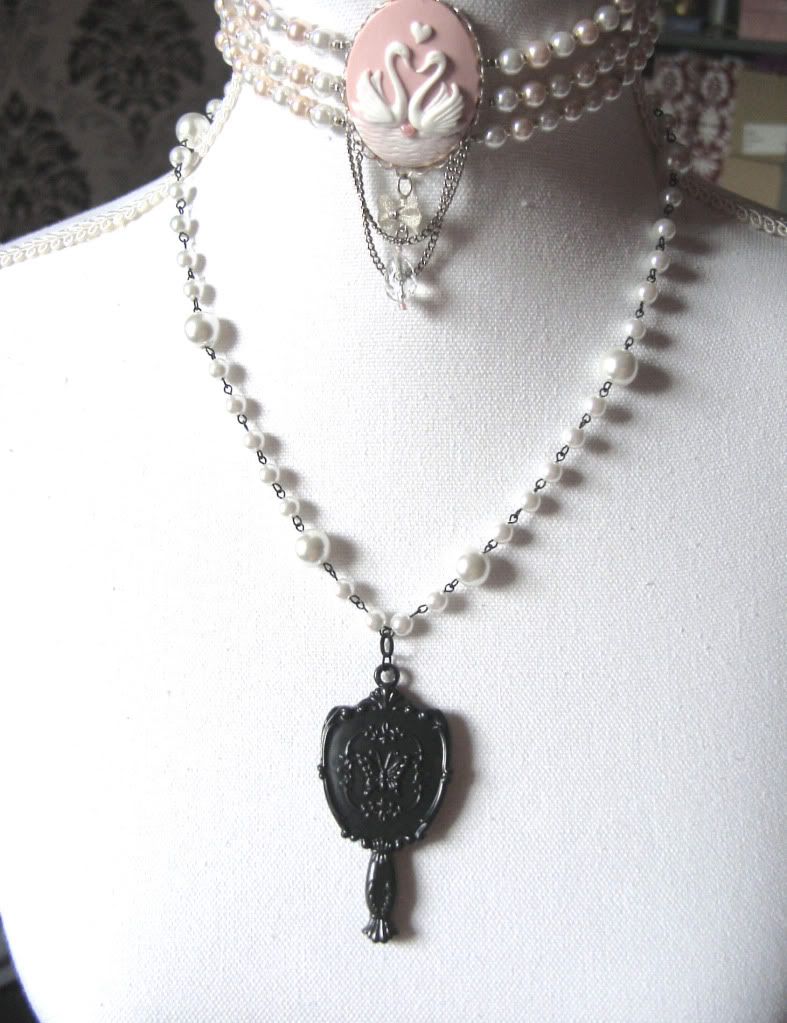 Thank you so much for looking! :D