Hi all! With free shipping I ordered a few things, so I thought I'd let you know how they were. If I type something that doesn't make much sense, sorry I am having a foggy day.


First up: http://www.bodyline.co.jp/bodyline/showProduct.asp?id=1866&pageNumber=1&pageStop=stop_16&noSubType=N
First and foremost I want to say this WILL NOT fit a 39'' bust. My bust is 38 and there was no way it was closing. I am a little disappointed at this, and I may try to alter it but probably not. I do really love it though. The fabric on this is thinner than the other 2 items.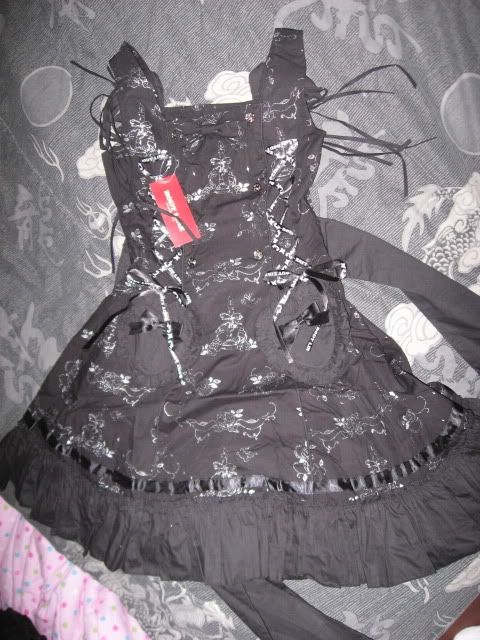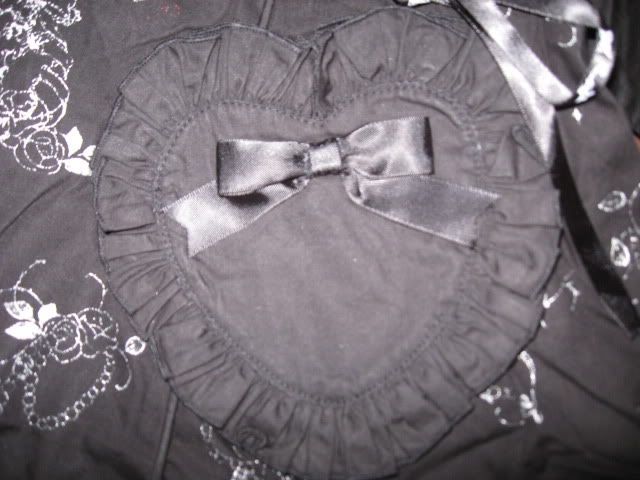 Heart Pockets!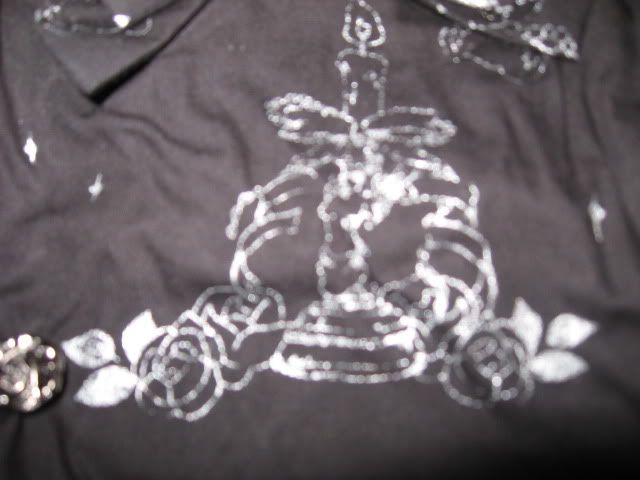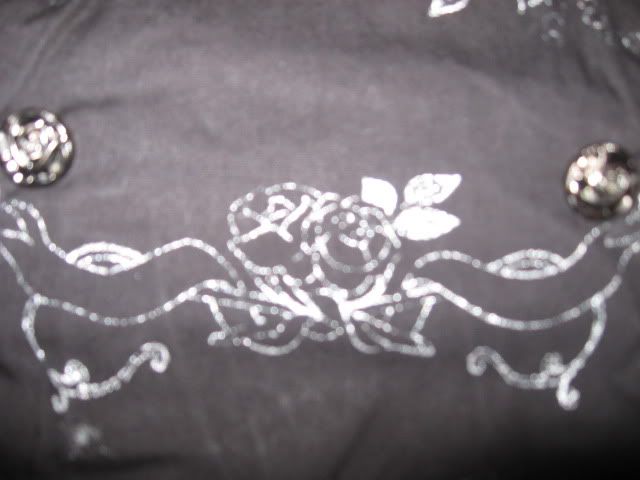 Close up of the prints... they are very glittering! There are also little rose buttons down the front.



Detachable wingy thing. I kinda like this, and I kinda think it's dumb. Maybe I will make new ones. Coz the concept is cute, but their's leaves something to be desired.


Second: http://www.bodyline.co.jp/bodyline/showProduct.asp?id=2164&pageNumber=1&pageStop=stop_12&noSubType=N
The measurements on this one are pretty accurate, but I did get it to stretch to my 38'' bust. It's nice and stretchy in the shirring, and the fabric even is a little stretchy. The lace is all very nice on this piece and all the bows can be removed. Mine came with a wonky zipper though, it gets caught on itself easily, and even when you stretch it just a tiny bit it goes flying down. The fabric is a nice weight on this one.



top of the bodice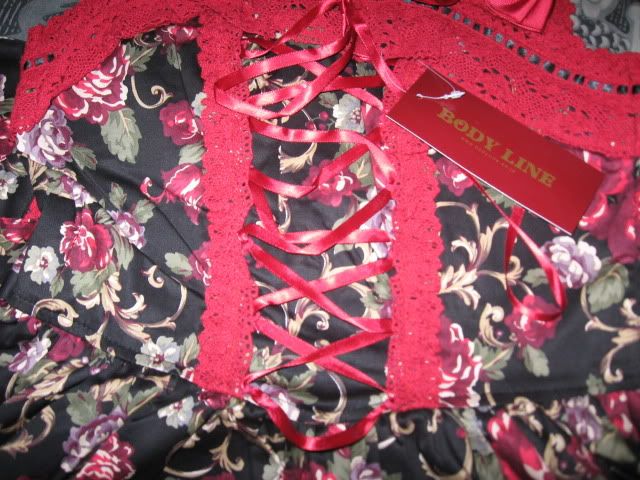 lacing on bodice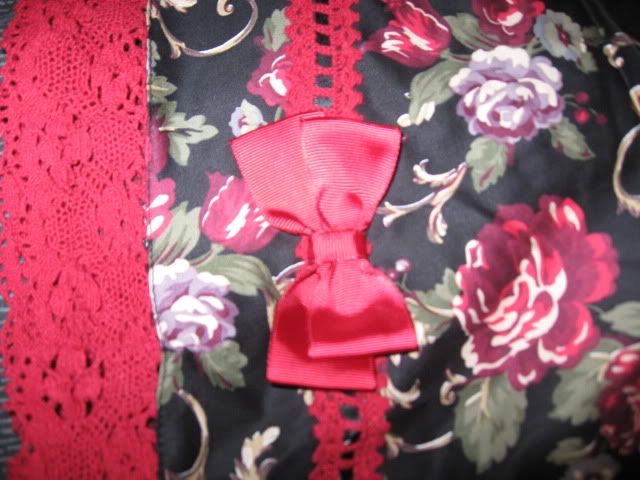 hem lace and detachable bow



back with lacing.

Third: http://www.bodyline.co.jp/bodyline/showProduct.asp?id=3426&pageNumber=1&pageStop=stop_2&noSubType=N
This one is my favourite, even if it seems very sweet. It has TONS of stretch. I am thinking it could fit up to a 40'' bust, and 34.5'' waist. I haven't measured it to be sure, but I can stretch it a couple more inches when I am wearing it. It's got some raschel lace on it, which is pretty soft. I am wearing it as I type this, and it's not bugging me much. There isn't a lot of it, so it would be easy to remove/replace. The bow is on a pin back. The other trims include something like a stiff organza and some heart tulle. It's very comfy and cute. The print is very clear and bright, and the fabric is a nice wieght.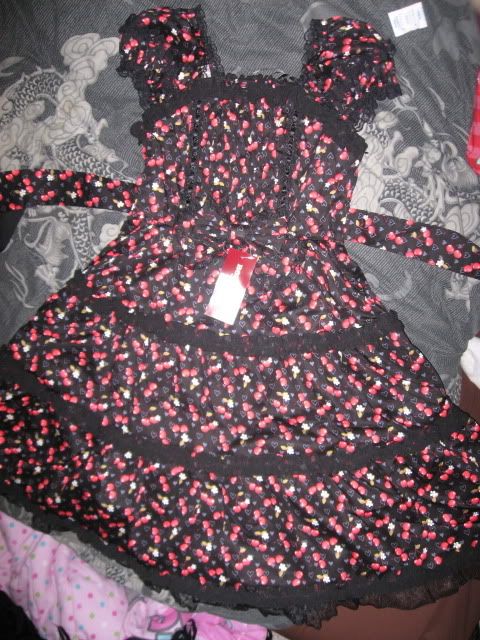 Print close-up and the organza trim. The little hearts are grey.



Heart tulle is on the hem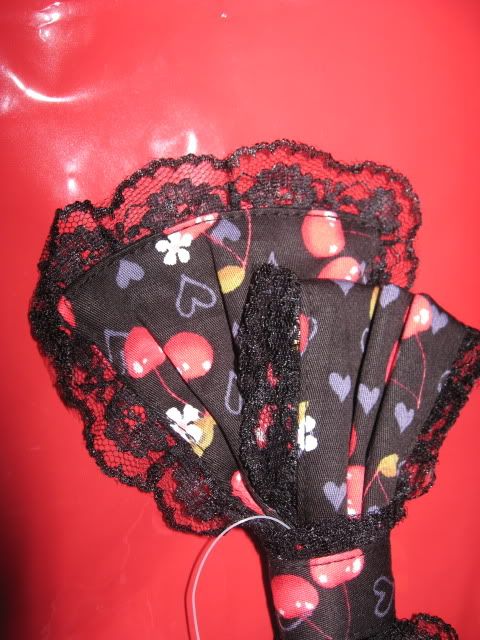 Lace on the bow.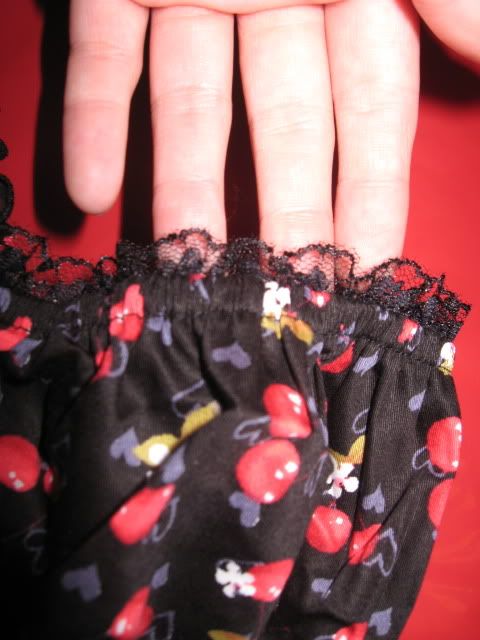 Lace on the inside of the sleeve.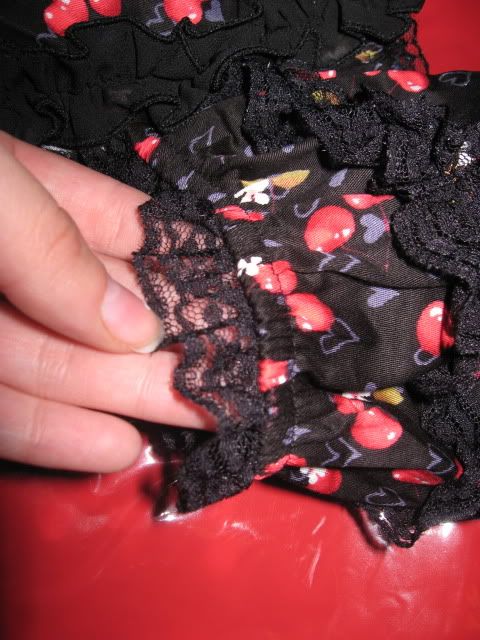 Lace on the outside of the sleeve.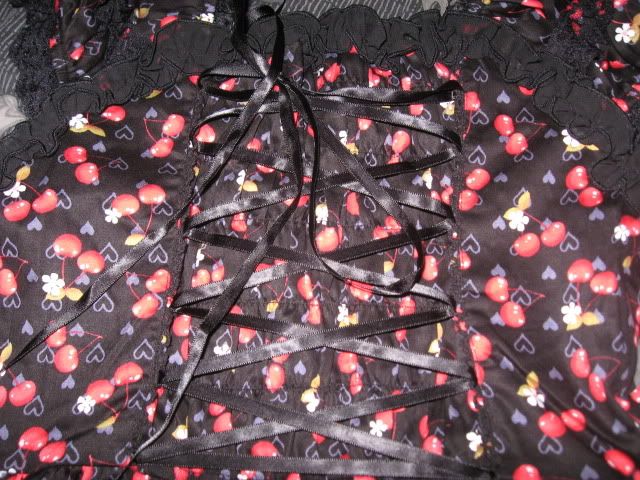 Lacing on the back.

EDIT: The cherry dress has peices where the print goes in different directions. I have emailed bodyline about this issue and am waiting for a response.