So last month I ordered these gorgeous boots from Minkyshop in size M. I didn't get exactly what I expected but that was partially my misunderstanding, but overall my experience with Minkyshop was great.
Communication was fast and very helpful. I had them shipped to my parents' house so I could get them when I went home for Thanksgiving, as I can't receive most packages to my address and it was pretty speedy. I was pretty excited about them because I never buy expensive new things (well, they came ot about $130 CDN with shipping) and I needed winter-type boots that had a round toe, platform heel, knee-high and with a zipper that were mostly black so I could wear my vintage leather spats over them. I now regret not waiting and buying some of the new boots coming out now... arghh!
Here is the page on eBay:
http://cgi.ebay.ca/ws/eBayISAPI.dll?ViewItem&item=200225809887&ssPageName=STRK:MEWAX:IT

Firstly the box confused me, as it was definitely not the boots I ordered shown... I was also surprised that it said An*Ten*Na as I figured they would be knock-offs despite the positive reviews I have read for Minkyshop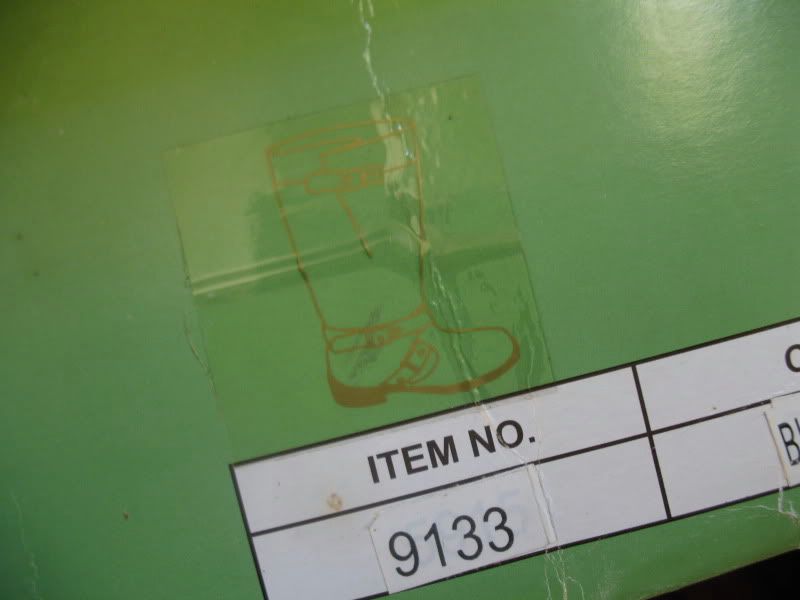 I have boots exactly like this and they only cost me $15 D: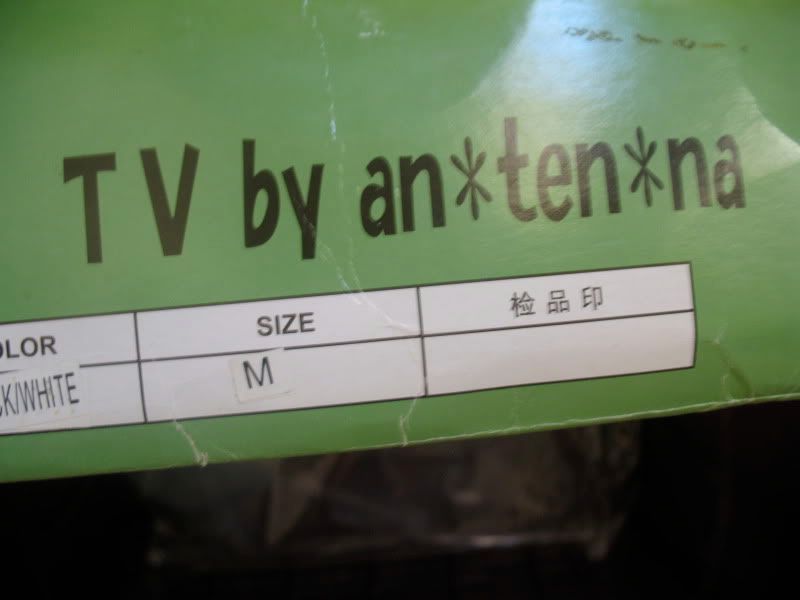 Opening the box I immediately was weirded out by the cream coloured fabric. I was under the impression that it was a matte PU like the rest of the boot... but it is actually a synthetic flocked material that is impossible to keep clean. No good for rainy Vancouver! Nowhere in the description did it list materials however. This really limits when I can wear them. :c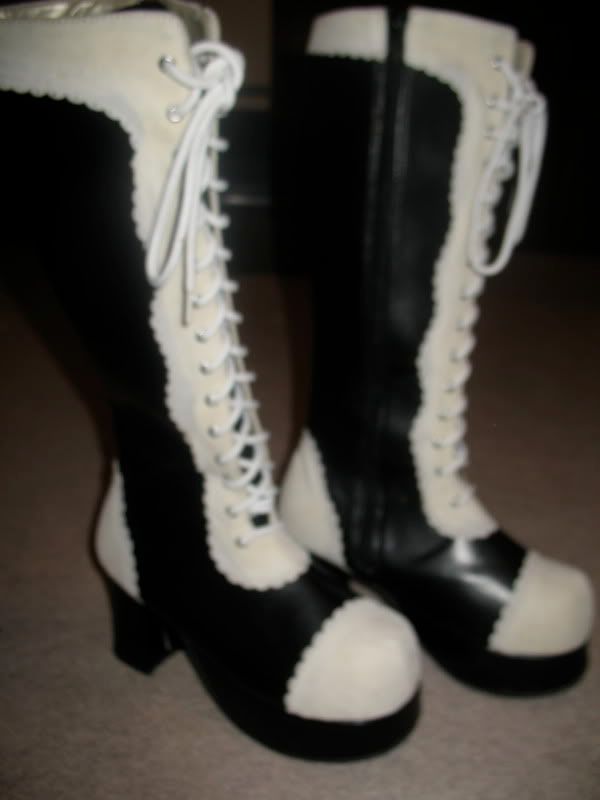 The boots are okay quality-wise, and even have grip on the soles.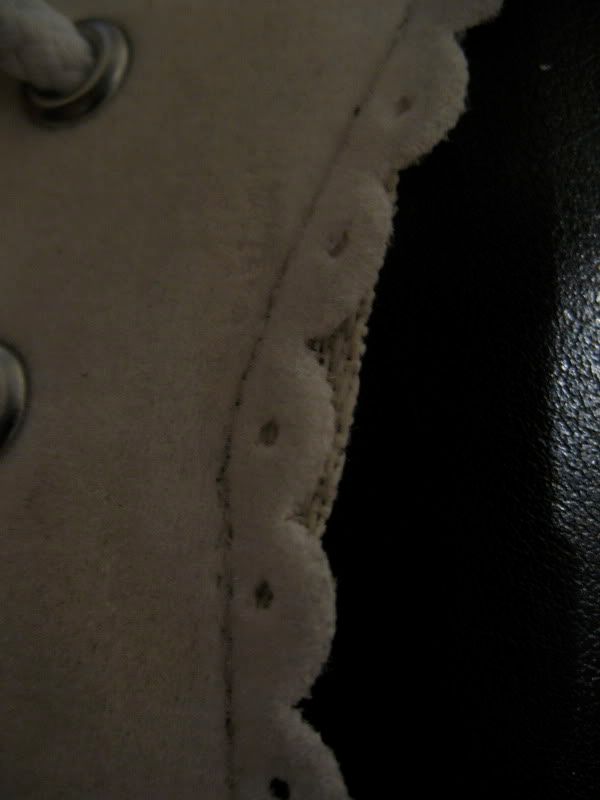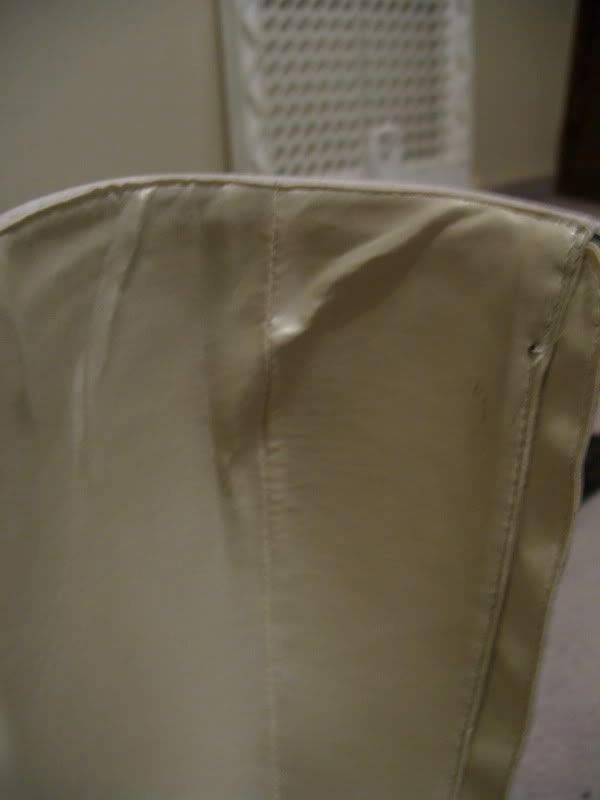 There are some minor defects like exposed interfacing, torn hole-punches on the 'lace' part, loose threads, and wrinkles inside the boot. Meh, I'm not THAT picky.


However, the toe caps don't line up... one is off by like 1cm on an angle! It's pretty noticeable.


aaaaaand they're not An*Ten*Na obviously.

I was kind of bummed out and was trying to decide whether to return or sell them.
I contacted Minkyshop with my concerns and my message was quickly replied to, I could either return them and pay shipping (no thanks), re-sell them on eBay using their images and info (very generous) or get a $15 refund. I chose the last option, and feel a little better now.
I do really like them I just wish they were all PU I guess. I would probably trade them for something all-black PU if anyone was interested.

I probably wouldn't buy from Minkyshop again but that's just because i question the quality of their shoes/boots now. The prices are good and the service is excellent! And these boots are sweet.