The supposed Indonesian loli meetup on Sunday, October 18, 2009 ended up with only two lolis meeting each other. The others sadly couldn't make it. We still had fun together though!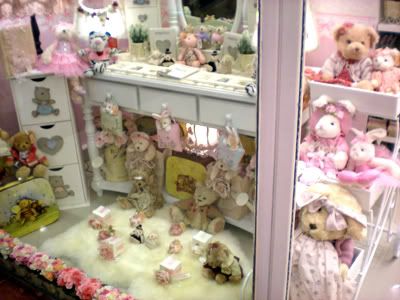 We met at the front of this store called LOVELY LACE. Everything in there is so loli! The store smelled like roses, all the stuff sold there have lace and frills on them! (Notice the teddy bear on the lower right wearing a lolita coord.. XD)




The store was so pretty! But the prices..don't get me started on them $_$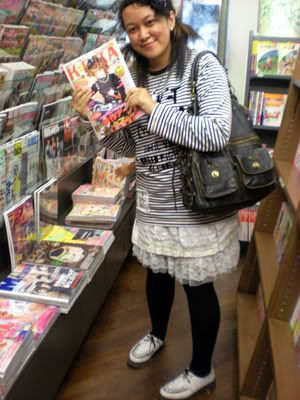 Vanilla13 found an unplasticed Kera magazine at Kinokuniya. Lucky!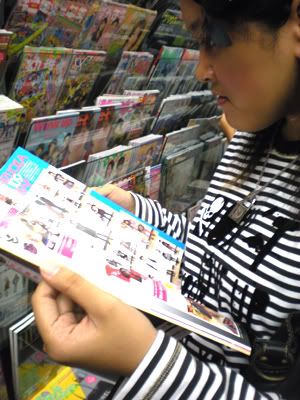 Reading seriously. We saw the exact same shoes that she was wearing that day in one of the pages!




The shelf which carries the GLBs, Kera, Alice Deco, and Gosu Rori




Me eating my strawberry ice cream crepe.




"What the heck? There isn't even enough ice cream in here for another scoop..."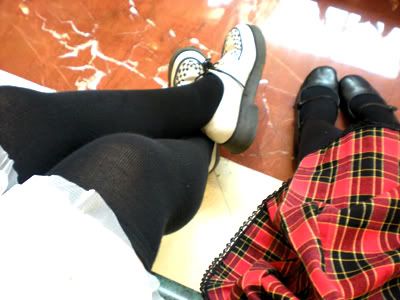 Amateur shoe shot.. (why the heck did I take a shoe shot? there were only the two of us....)




Having fun at the toilet mirrors... There's me holding the Alice Deco vol.2 that I had bought at Kinokuniya earlier. (People started staring at us for taking pics in the toilet... -_-")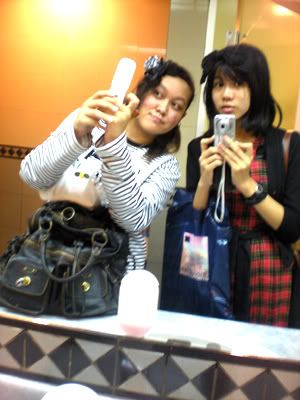 Narcisstic lolis.




And then we went to Cold Stone Ice Cream to stuff our face yet again with even more ice cream.




All the different toppings available. These are just a few of them.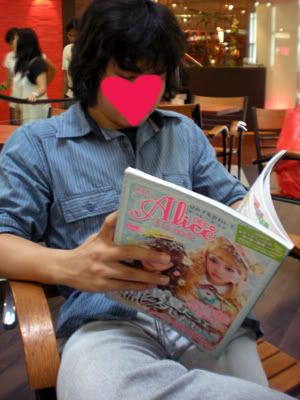 My boyfriend, who apparently didn't want his face published on the egl, reading the Alice Deco that I bought :D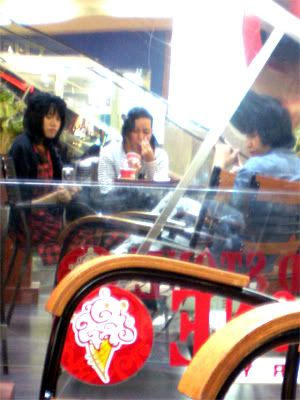 Our reflection from a nearby escalator.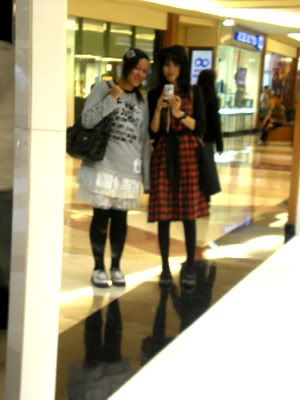 Last pic of us together. Taken from some mirror. (Sorry, it's a bit dark)




Rundown:
Everything offbrand except for
Shoes: Double Deckers
Mini top hat: bought that day at a store called Naughty




Everything offbrand except for
Headbow: Bodyline
JSK: replica from Juliette & Justine with modifications (without the fur lining since it's so hot and humid here!)
I didn't wear a blouse and a petticoat that day because of the heat that day) I regretted that..



To all the Indonesian lolis out there, if you ever happen to stop by, let us know and we're so gonna have a meetup!
This was my first time going out in lolita (even though it was kinda toned down) but it felt so good walking around in it!

Thanks for looking! :D