Hello all you crafty lolitas!

I was surfing the internet, looking at fabrics, and I was annoyed by the fact that I didn't have a dress template to try the various fabrics on, y'know, to see how it'd work for a lolita dress.
So, I made one 8D A template that is. It's made in Photoshop 7.0, and you're free to download it if this is something you could use.
There's two basic silhouettes; babydoll, and classic bell shape. So far you can only make a JSK or a skirt. You can also choose between 3 types of shoulder straps, and then, of course, there's all the details, like bows and frills.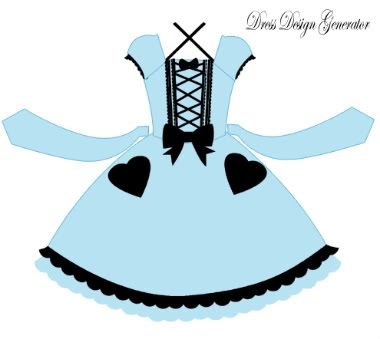 Download it by going to devian art

When downloaded, the default layers (switched on) is a simple JSK with wide, poofy straps, in all black. But the idea is to choose various solid colors, or use the layer effect: Pattern overlay (in your layers menu)

I hope this can be of some use to you :3