So, I've been thinking about getting some kind of wardrobe for my lolita stuff in order to get it all out of the closet (which was getting really crowded, with both me and my boyfriend's clothing in there). I didn't have the extra cash at the moment for any actual furniture, though, when I managed to get my hands on a garment rack. It wasn't very attractive on its own, though, so my brain got to percolating...



Taa-Daaa!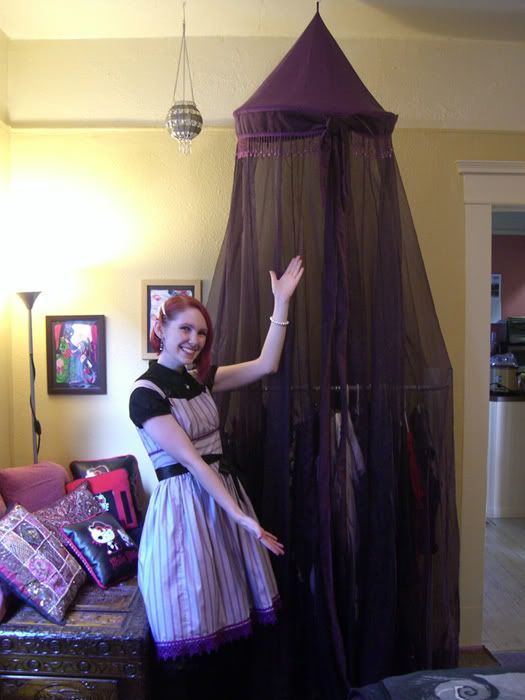 The canopy was a gift from a friend who didn't want it anymore. It had previously been hanging over the bed, but we figured this was a better use.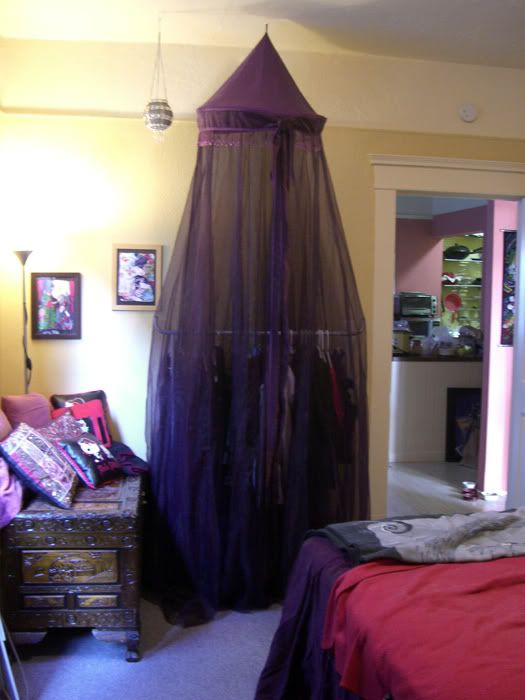 Plus, now I have a little sitting area in the corner on the trunk that holds our extra blankets. Yes, I love pirate Hello Kitty.




This is what the closet looked like after I pulled a bunch of stuff out, so you can imagine how crowded it was before!




My clothes! Not even all of them, I have six or eight more skirts that I need new hangers for.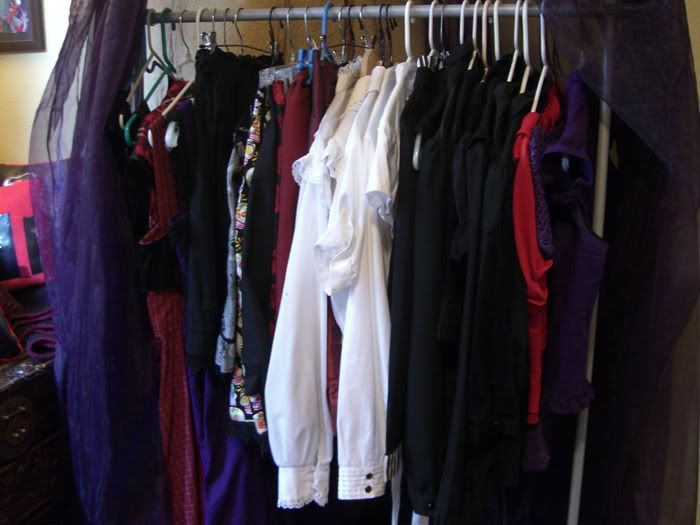 Some shoes on the bottom, plus my cat with her cardboard scratcher.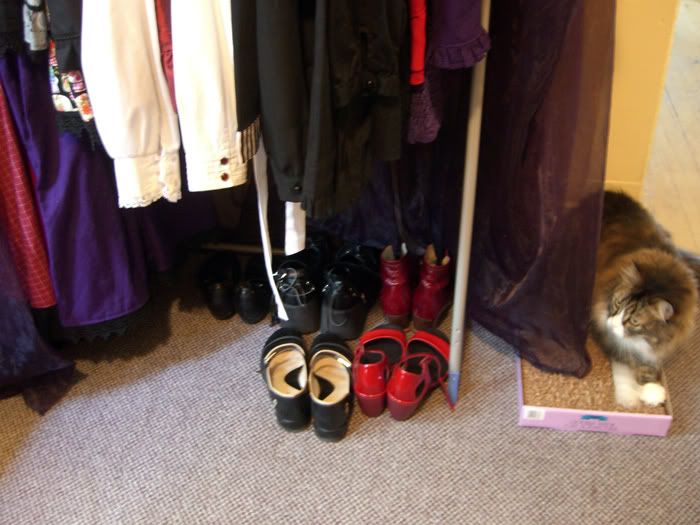 So, there it is! This works really well for the moment. I'd still like to get a real wardrobe someday, but this is a lot cheaper!

For reference, you can get garment racks for around $20, and canopies for anywhere from $25 to $60, depending on how nice and where you're getting them. They'd be pretty easy to sew, though.

Hope someone finds this useful! Thanks for reading!