I'm in the process of reorganizing my room and I didn't really think I'd be joining the meme, but I cleared off enough room on my floor to take photos. My closet is full of materials so no actual closet photos. This post does not include items I have for sale. Anyway, onto the photos!

Outside of my closet and 1 handmade JSK with a Putumayo blouse under it: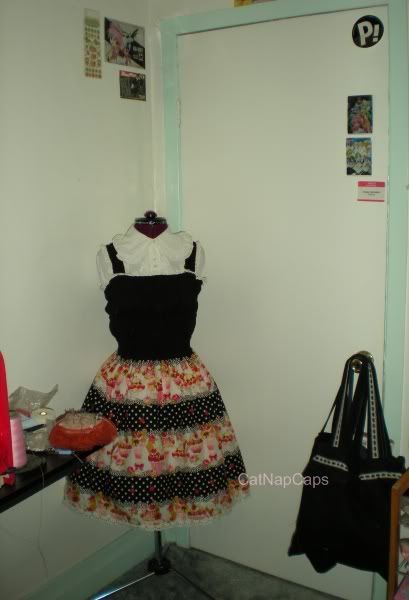 Putumayo sweatshirt and BTSSB cutsew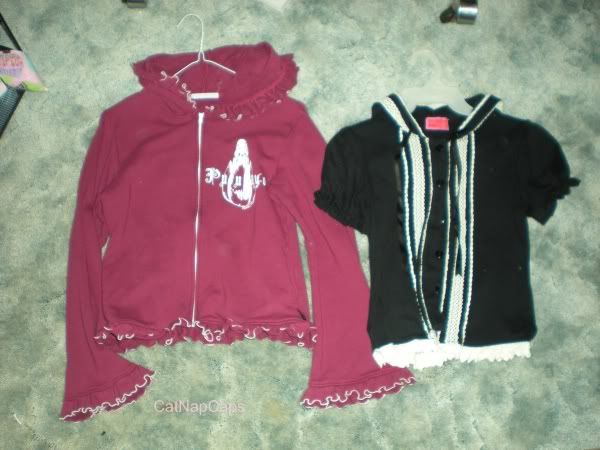 Starting from the top and going clockwise: BTSSB, Body Line, Handmade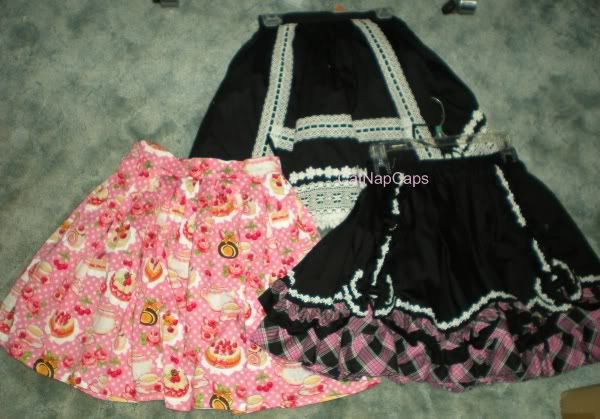 AP and BTSSB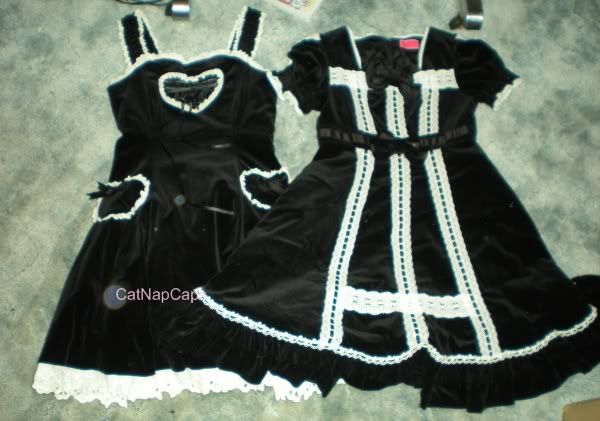 BTSSB and Meta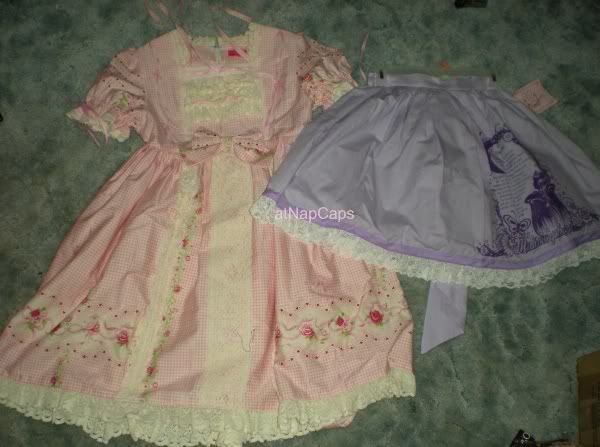 Blouse-White Peacock, JSKs-Handmade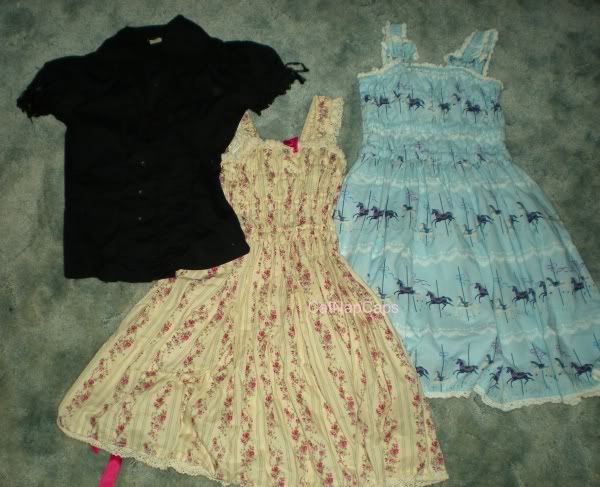 Skirt: Handmade, Cutsew and Tie: Putumayo, Socks on the left and Candy Headdress: AP, Socks on the right Innocent World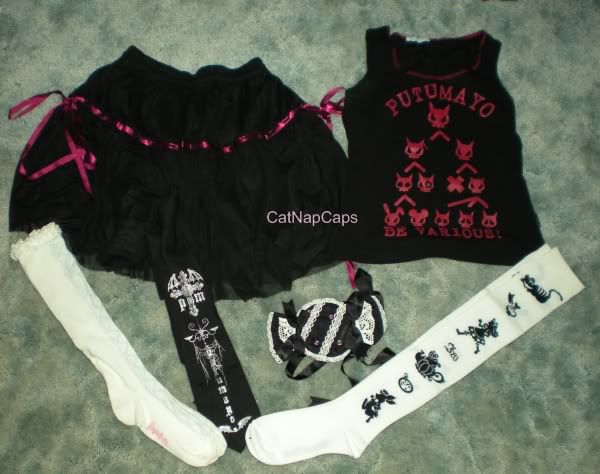 Bags from left to right: AP, BTSSB, BTSSB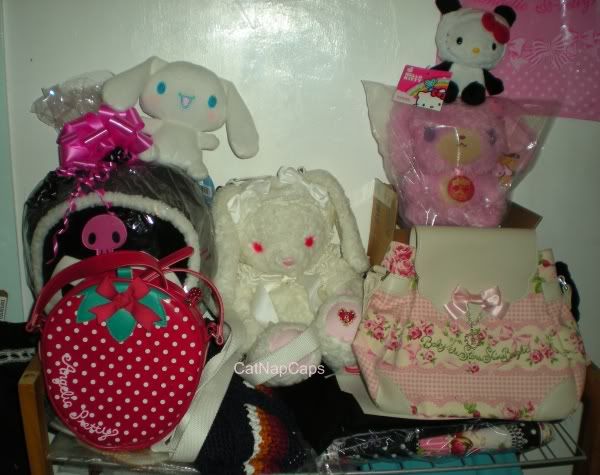 My collection of Kera, G&LBs, Alice Deco and others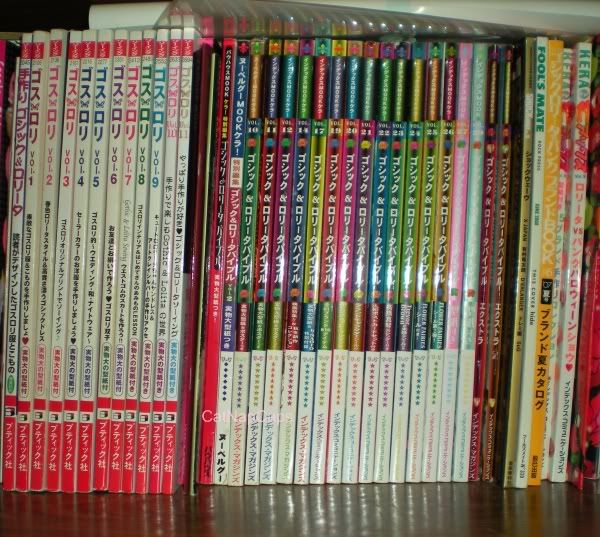 Need to find a place on the shelf for these: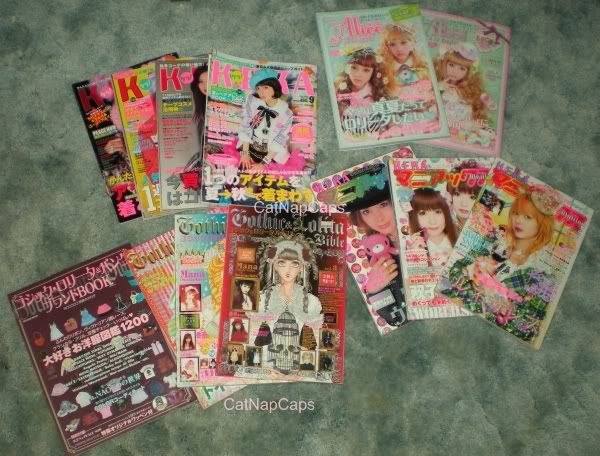 Jewelry and hair accessories: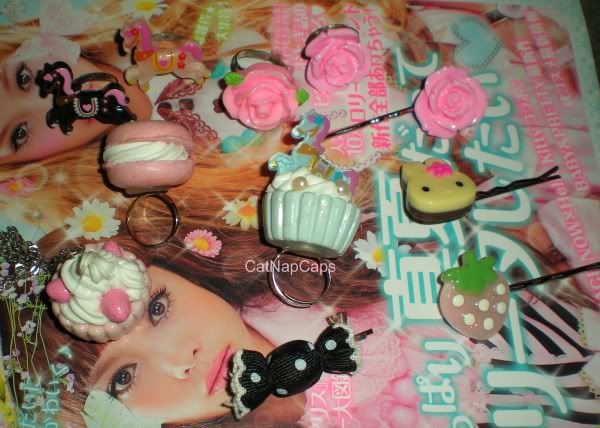 Shoes: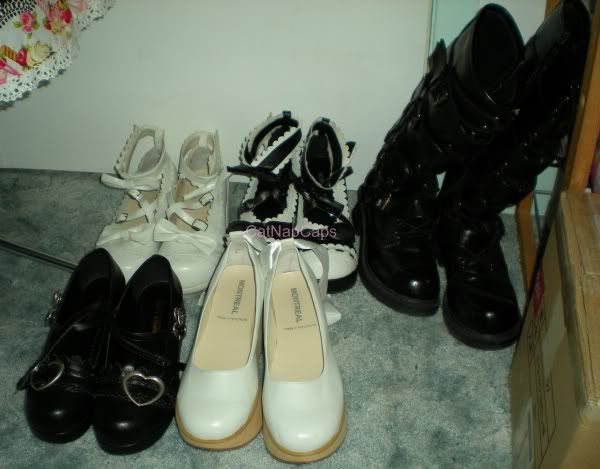 Stuff I almost forgot >.<

Blue head bow: Handmade
Everything else: BTSSB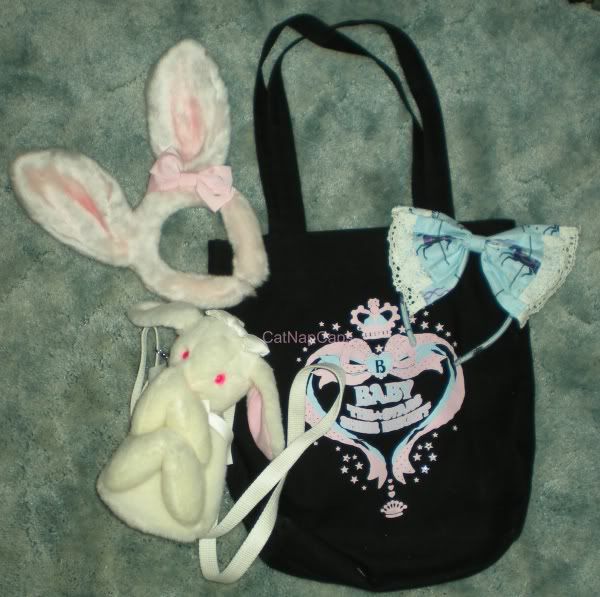 There are other items I didn't photograph, but I think this was enough.

Thanks for looking!