I had a wardrobe, but it's gone. I'm rebuilding now. Seeing everybody's closets has been such a guilty pleasure, but it's made me feel a little bad, too. I miss my old clothes and I barely have anything now. In the hopes that my anguish will help others, here's my new micro-wardrobe. I don't have a picture of it in the closet because it's very unimpressive.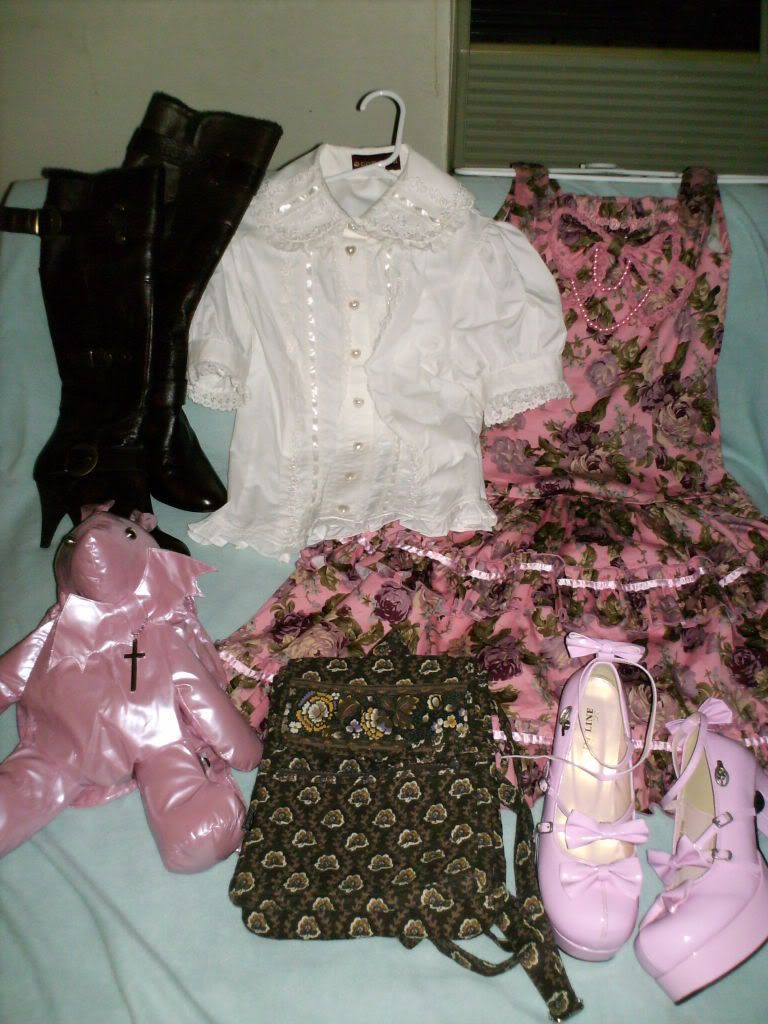 Two rows going on here.
Top row = boots (off-brand from mall), blouse (Bodyline), JSK (Bodyline)
Bottom row = bunny bag (Bodyline), quilted backpack (thrifted off-brand), shoes (Bodyline)

Not pictured is my red tartan punk bunny bag (he's from Bodyline, too) and a HUGE bag of knee and OTK socks (like kitchen garbage bag size). Also, I have a small amount of accessories (all off-brand) that live in the bags when I'm not dressed. Oh, and a petticoat, but it's nothing special. I hope to get out and hang with friends this weekend for the first time in the coordinate. I think I will look awesome.

I hope you enjoyed my little wardrobe. Must run now because my cat has added himself to the clothes spread I didn't clean up yet. Thank you!