A somewhat multi media picture inside :)

I kind of quit the last picture I was working on because I wasnt happy with it.. and Ive been rather preoccupied with some really awesome stuff!♥

I did manage to come up with this though. I actually just wanted to draw the skirt and ended up making a whole picture.
Ive been really inspired by plants lately!
(sorry about the quality of the image i dont have a scanner)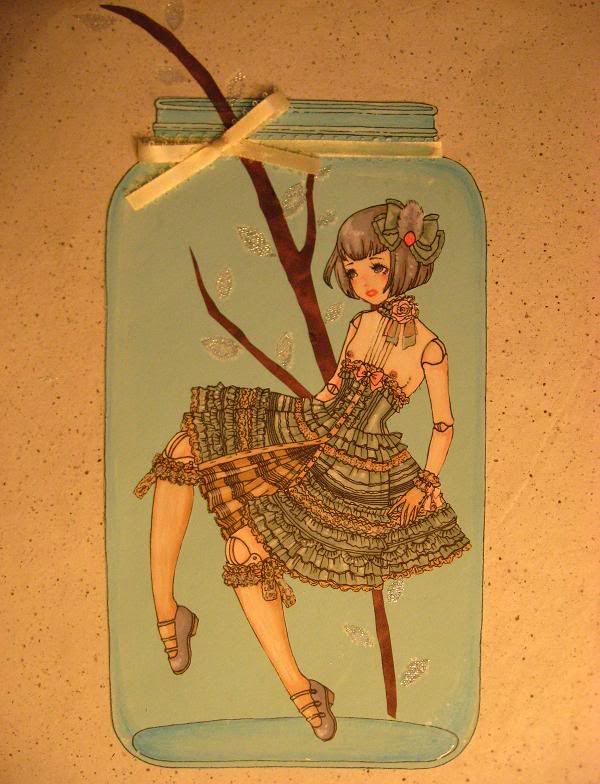 Materials used:
-prisma markers
-coloured pencil
-handmade paper
-blue paper
-white paper
-ribbon
-silver ribbon with white out marker to make them look fuzzy (the pussy willows)
-the branch is handmade textured paper that I coloured
Everything is a seperate piece thats been cut out and glued on.
and the white around the willows isnt glue, its marker.

darkdevi.deviantart.com


.